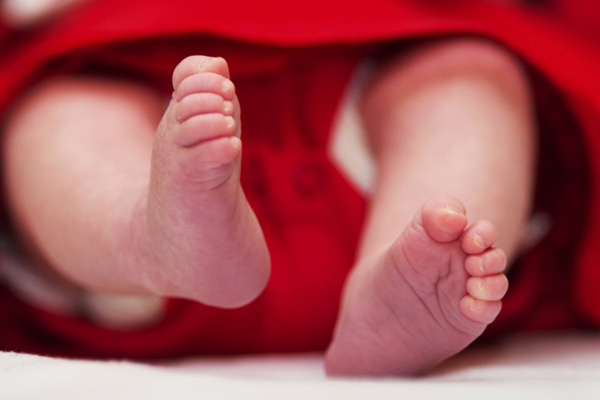 Serious congenital diseases or birth trauma in a child are usually detected by a neonatologist who examines a baby in a maternity hospital. But sometimes the alarming symptoms are detected only at the reception at the orthopedist.
Ultrasound is prescribed only if the doctor suspects bone deformities or congenital abnormalities (hip dislocation, hip dysplasia). However, this method is not always effective, because in infants the joints are still immature.
To clarify the diagnosis, you may need an x-ray.
Ultrasounds are done to all children without fail to monitor the development of the hip joints. By this age, they are almost completely formed, with the exception of the femoral head.
During this period, dysplasia of the hip joints missed in earlier periods, muscular torticollis, and spasms of the hip abdominals are often detected.
When a baby learns to walk, the load on the legs increases dramatically, which can lead to bone deformities (curvature of the knees, feet, and even the spine at an older age), which sometimes develops against the background of rickets previously transferred. Considering that problems at this stage often arise, a visit to an orthopedist at this age is necessary.
In pediatric orthopedics, the main methods of treatment are massage, gymnastics, orthopedic appliances (for example, Pavlik's stirrups, which are used in correcting hip dislocation or deep hip dysplasia) and physiotherapy. Some abnormalities (lack of ossification nuclei by 6 months, curvature of the knees and feet) are caused by rickets.
In this case, the doctor may prescribe drugs containing vitamin D and calcium, which are necessary for bone tissue: Calcium phosphoricum, Calcium-D3 Nycomed, Nycomed; Akvadetrim, Medana Pharma Terpol.
Some babies need orthopedic attention.
Often, bone deformities and abnormal development of the joints occur due to poor ecology, poor nutrition of the mother during pregnancy, lack of vitamin D experienced by most children born in the cities. Often the reason is the long stay of the baby in an uncomfortable position before birth (with pelvic presentation or if the woman is waiting for twins).
Sometimes abnormalities in the formation of bones and joints in a child occur due to infections or viruses carried by the mother during pregnancy. Less commonly, they are the result of birth trauma.
Video: How is hip dysplasia diagnosed and treated in babies
Video: Rare diseases of the bone systems in children