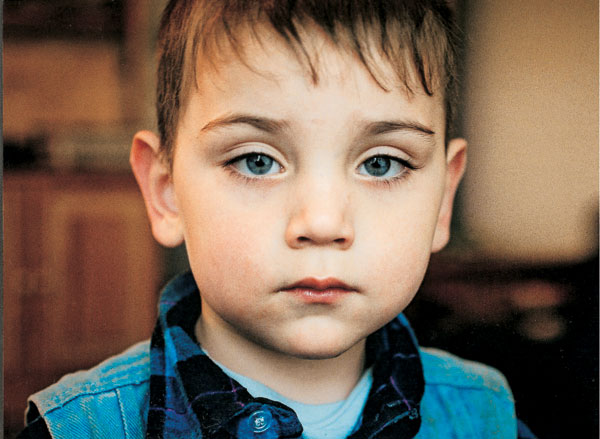 In 1949, the Austrian Hermann Gmeiner built the very first children's village. Then in Austria, as in many other European countries, there were thousands of homeless children and a lot of women who have little hope of creating a family: their husbands, grooms and lovers died in the war.
Gmeiner decided that by uniting these lonely hearts, he would help bring their ruined lives back to their natural course.
Now children's villages are already in 131 countries, and the first Russian, built in Tomilino near Moscow, recently celebrated the fifth anniversary.
Not surprisingly, the idea of ​​Gmeiner every year more and more supporters. Indeed, even in a very good orphanage, where children live under the care of loving teachers, they lack a lot.
Clean clothes appear from the laundry. Lunch is cooked in the bowels of the kitchen, where children are not allowed.
Common to all the daily routine is determined by adults. In addition, many orphanages are behind a high fence – the guys go to the "big" world only on excursions.
Russian Committee "Children's Village-SOS":
117292, Moscow, st. Kedrova, 5, bld. 1, office 5.
Phone: (495) 718-99-18
Fax: (495) 125-76-22
And then one day an eighteen-year-old graduate comes out of the gates of the orphanage, who does not know how to make cucumber and tomato salad or make tea, does not know that he needs to register with the doctor at the district clinic and find it difficult to navigate the streets of his native city. Of course, many orphanages are trying to solve this problem.
But the children's villages of Gmeiner have one important advantage: this problem does not arise there at all.
There are no cleaners, cooks, laundresses, doctors and even educators. At the head of each village family is the mother. It is she who decides how to raise her children.
She chooses a school or kindergarten for them, leads to a doctor, distributes household chores and goes on walks with them. And no general rules for all.
In Tomilino, for example, there are two very religious mothers who raise their children in the Christian faith and are with them in church every Sunday. And other mothers are supporters of secular education, and therefore they take children to the theater and to the park for attractions.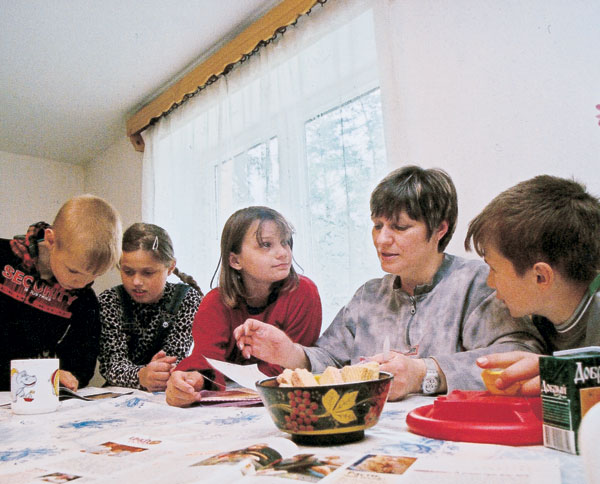 Vera always wanted to be a mother. The dream came true five years ago. She now has eight children.
The elder Lena is seventeen, and she is already working as a hairdresser. And the youngest is a three-year-old Vova, a favorite of the family and the whole Tomilino village.
The boy's own mother ran away from the hospital on the third day of his life. She did not go to a consultation during pregnancy, and one can only guess what kind of "bunch" of diseases Vova inherited.
At nine months, when the baby came to the Vera family, he didn't even know how to hold the head, and now he is just beginning to speak. Other faithful children also have bleak diagnoses.
For example, doctors advised nine-year-old Yana to immediately send them to an auxiliary school, saying that she would never learn to read anyway.
But Vera believes that health problems are the result of not only heredity, but also abandonment. Therefore, a medical card for her is not a reason for reflection – whether to take a child into a family or not – but a guide to action. As a result, Yana already tolerably reads by syllables.
But Vova, even if he does not shine with eloquence, but on the part of sociability peers in no way inferior. With great enthusiasm, Vova took us on a tour of all his "possessions": he showed the children's bedrooms, the kitchen, the toys, the pictures on the walls, and even the bathroom.
He himself is also a great hunter to visit. Especially to Vera's mom, whom he and the other children call Grandma.
When I learned that mother was such a profession, I confess, I was in some confusion. There is some contradiction here.
And each village mother decides for herself whether she will remain just a guardian of the orphans entrusted to her by the state or whether she will be the real mother.
Children have to choose. They, who came to Tomilino from shelters and orphanages, are no strangers to taking care of others, so the society would not be the next "alien aunt" for them.
Vova was lucky in this sense, because he still does not even realize that, besides Vera, he also has a blood mother. But Yana knows that before she had another mother, and now she is trying to understand which of the two is real.
And the older the child, the more problems. Sasha, who got into Tomilino at the age of twelve, was at first very skeptical: "Second mother, is it?" And then Vera decided that she would patiently wait for some milestone in life, for example, when Sasha would have a graduation day at school or when go to the army. But the matter was resolved by the evening.
Sasha called Vera mom on the first day. So I chose.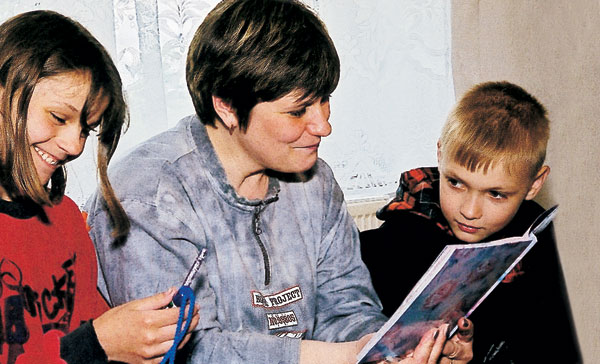 Vera family seems perfect because it is real. Here, by and large, nothing special happens.
Children go to school, bring home diaries with good or bad grades, help their mom with the housework, walk, play, take at the big table in the living room of family friends.
But there are problems that remain beyond the frame of the family idyll. For example, relatives of children with whom you want do not want to be considered.
Recently, nine-year-old Edik received a letter from his mother, who left him five years ago. Now she wants to start a correspondence with her son and even promises to take him to her. The boy went to Vera to consult.
He talked, thought, and left the letter unanswered.
And now a new problem. In the fall, the elder Lena must relocate from the village to the place of registration where her unemployed drinking relatives live.
Understandably, they are not the best company for a girl, and Vera slowly saves money for an apartment for her daughter.
Verin "professionalism" is manifested, perhaps, only in one. She, like other village mums, has two legal weekends per week and annual leave. But usually she is resting with the children.
On the weekend the family goes to friends or relatives, and in the summer goes to the sea. And yet, sometimes to the great displeasure of the children, Vera is selected from Tomilino alone.
Little Vova on such days puts her whole family on her ears. He flatly refuses to sleep without his mother, cries bitter tears, and it happens that the elders urgently call Faith home.
And Vova Sr. tries to reason logically. "And why do you need to go somewhere?" He asks an almost rhetorical question. "Why, of course, children also need a break from their mother," says Vera. Not here it was!
The son objected to her: "Children from mother do not get tired."
Part of the money for the maintenance of the Children's Village-SOS in Tomilino was allocated by the government of Moscow. Here in 78 houses live 78 children.
For three years, the SOS Children's Village, built with the money of Monica Chappuis of Switzerland, has been working in Lavrovo near Orel. 75 children have 12 mothers of educators.
In the third Children's Village-SOS in Pushkin – 12 family houses, in which 46 children live. Funds for its creation were collected in 9 countries in Europe.
In the city of Kandalaksha of the Murmansk region a fourth project of this kind has been created. Funds for the construction of collected in Norway.