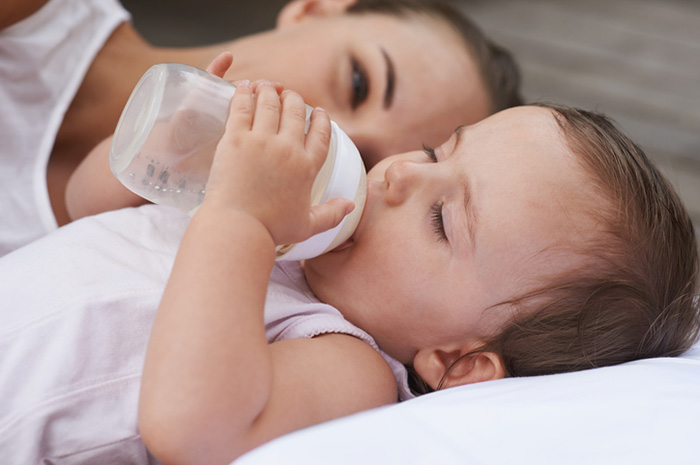 The best food for babies is, of course, breast milk. But in those cases where breastfeeding is not possible, the baby feeds on artificial milk formula.
Manufacturers are trying to ensure that the composition of the infant formula, including its fatty component, is as close as possible to mother's milk, which contains up to 4% fat. Moreover, unsaturated fatty acids in it more than saturated.
In infant formulas, vegetable oils are a source of unsaturated fatty acids.
Unsaturated fatty acids are the main component of the membranes of all cells in the body. They help strengthen the immune system, the nervous system, are responsible for the development of the brain and retina, and therefore directly affect the intelligence and vision of the baby.
The nervous system reacts first to deficiency of unsaturated fatty acids, therefore, their lack can provoke a delay in psychomotor development. Reduction of visual acuity and malfunction of the immune system are also possible.
When artificial feeding sources of fatty acids are corn, soybean, rapeseed, corn, flaxseed, palm, coconut oil, which are contained in infant formula. Manufacturers use several vegetable oils at once, since individually none of them can repeat the unique fat composition of breast milk. For example, fats present in my mother's milk are 21–25% composed of palmitic acid.
Its natural source is palm or coconut oil. For this reason, they are present in infant formula.
Linseed oil and rapeseed oil provide omega-3 fatty acids to the baby's body, and corn oil is "responsible" for omega-6 fatty acids that are not produced in the body and must be supplied to it with food, that is, with milk formula.