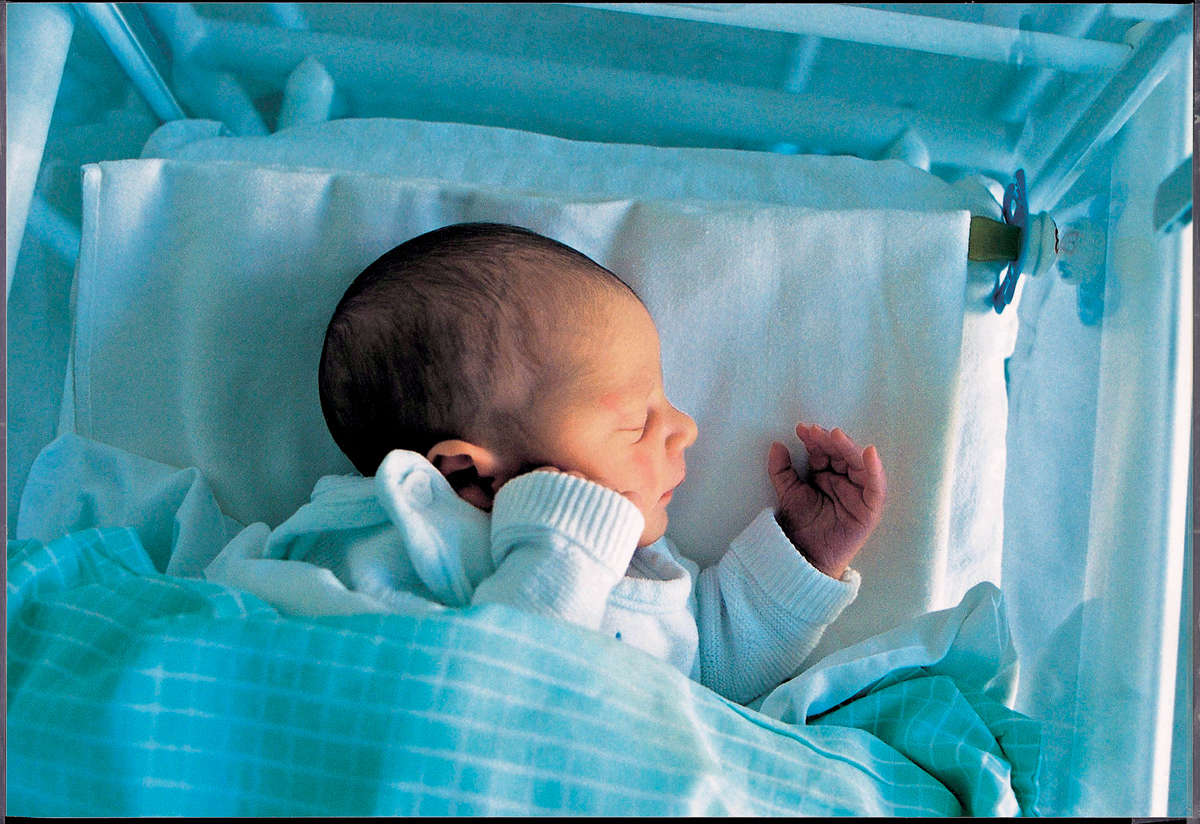 Immediately I want to reassure all young mothers: we are talking about physiological (in a scientific conjugation) jaundice of newborns, which has nothing to do with the hemolytic disease of the child, arising from the conflict between the Rh factor of the mother's blood and the baby, or infectious forms of the disease ( for example, hepatitis A). The changes occurring with the baby, namely the yellowness of the skin, are due to the fact that after birth he will have to get used to the new habitat.
Let's talk about this in more detail.
Immediately after the baby is born into the body, many changes occur: the baby begins to breathe, his heart gets used to working in a new way, the first chair appears. Since the baby does not breathe before birth, oxygen is supplied to it through the blood by means of erythrocytes and hemoglobin.
That is why their baby's blood level is very high. However, immediately after birth, the baby's lungs are set to work, and the need for such a quantity of hemoglobin disappears: because of this, it begins to break down and is processed in the liver. Since by the month the level of blood cells should reach the performance of a one-year-old child, this process is quite intensive.
If the baby does not have enough strength to dispose of hemoglobin, the product of its breakdown – bilirubin – paints the skin of the newborn in yellow.
Previously, doctors who dealt with newborns were called micro-pediatrics. Now the name of the specialty has changed to a neonatologist: the root of this word "neos" is translated as "fruit", that is, an unborn child.
It is neonatologists who watch the baby during the most serious period of its development – the first seven days after birth.
Usually, children cope with physiological jaundice themselves, but sometimes the child has to help. The fact is that bilirubin can reach the brain by painting its nuclei (this state is called nuclear jaundice), which can affect the development of a child. Fortunately, this happens very rarely: doctors working in maternity hospitals have every opportunity to control the condition of the newborn.
It is for these purposes that the baby takes blood from a finger, and if the results give rise to fear, doctors resort to the most effective means of treating physiological jaundice – phototherapy. A naked child is placed in a incubator, a special lamp above it, under the action of which the harmful bilirubin is destroyed.
Sometimes, in order not to interrupt the reception of "sunbathing", the baby is deprived of communication with his mother for several hours. And since jaundice usually makes itself felt only three days after birth, the baby can be detained in the maternity hospital, because of which the discharge will be transferred for 1-2 days.