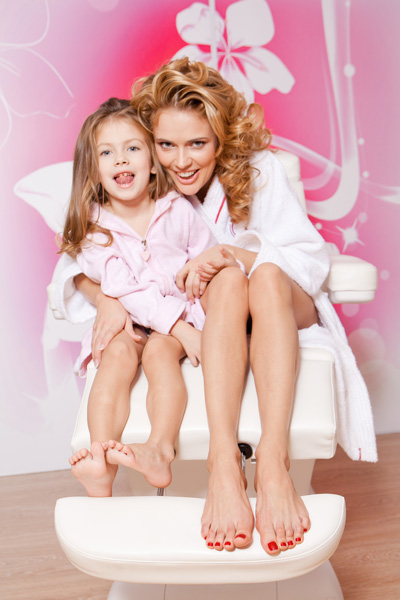 Only on this day, all those who come to Victoria's Dreams will be able to fully enjoy all the benefits of professional self-care, on the one hand, and full communication with their beloved child, on the other.
Family beauty-day is:
free beauty session stylists
Diagnosis of the scalp and hair with the unique Kerastase camera
advice on hair and scalp care
recommendations for fashionable styling (for example, a master class on weaving braids)
acquaintance with a famous cosmetologist Galina Ivanovskaya, who will personally diagnose the condition of your skin and cosmetic massage, as well as give recommendations on how to care for your skin
presentation of the Italian organic cosmetic line for children Pilogen Carezza.
As well as a special program for pregnant women from Gestation Art:
14.00 art session (drawing on sheets / tablets on the theme "I and my pregnancy")
12.00-17.00 individual body art sessions: decorative pattern on the open areas of the body (with rhinestones and other elements; on the hands, face, in the decollete zone, etc.).
All your metamorphosis will fix a professional photographer.
In addition, on this very day, Victoria's Dreams will present its new special menu "Meeting with a baby".
Children are expected not only by stylists, but also fun and educational games in the children's room of the Salon, designed for any age. Each princess under the direction of our playmates will be able to make a crown or tiara, a magic wand, beads, hairpins, apply aqua makeup.
Boys are waiting for exciting pirate games.
Frankly, we do not even know who was more lucky with the program: you or your children.
Do not miss the unique opportunity to spend a weekend interesting and profitable!
We are waiting for you to visit the whole family. Cooking pleasant surprises and gifts.