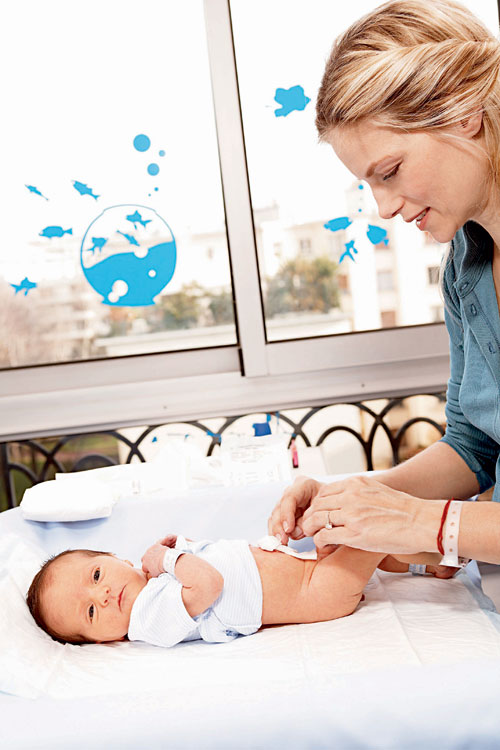 1. Kids quickly freeze, so do not leave them naked for long. In addition, being naked, the child may feel uncomfortable and cry.
To make him warm and comfortable, do not undress him completely or cover him with a towel in the breaks.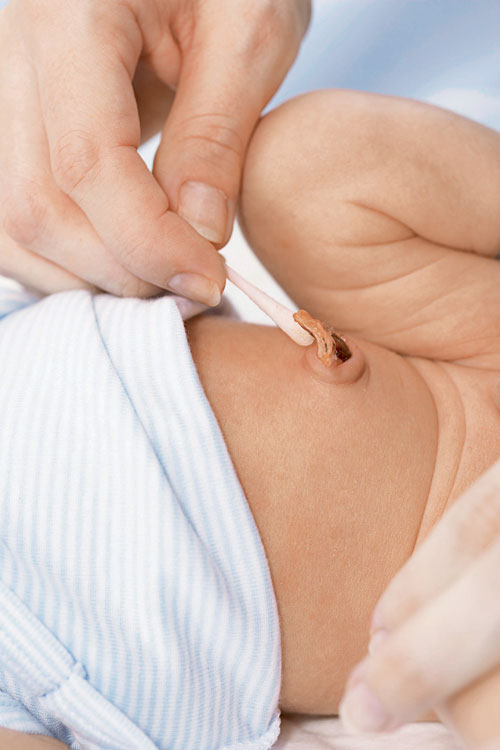 2. First, rinse the navel with a cotton swab or ear stick moistened with saline. Wipe with it the base of the umbilical wound and its edges.
Do not press on the wound: your touch should be light.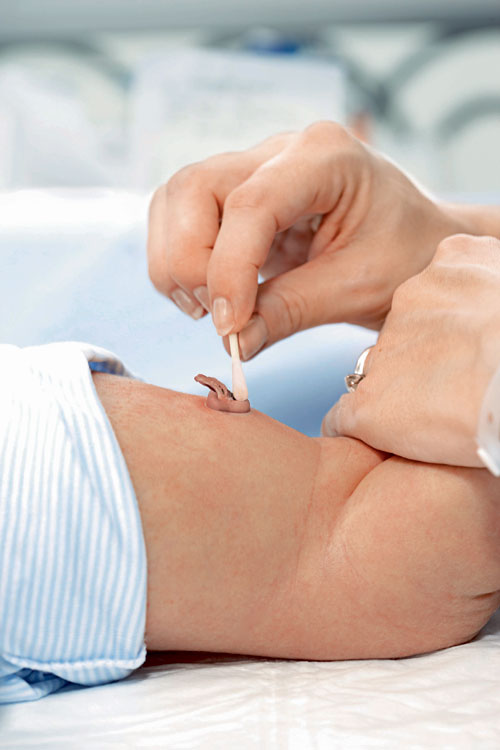 3. Usually, for the care of the navel, mothers use a 2% alcoholic solution of the usual green stuff. This tool dries well and heals. For convenience, you can moisten them with a cotton swab and how to handle the navel inside and out.
Only this should be done gently and carefully!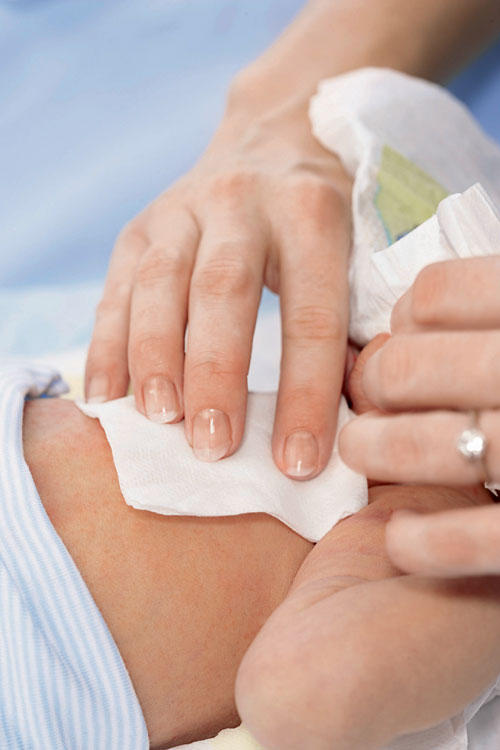 4. To control the healing process of the wound, take a tampon, moisten it with a 3% hydrogen peroxide solution and blot the navel. If the liquid starts to bubble, it means that the wound has not yet healed and it needs to continue processing.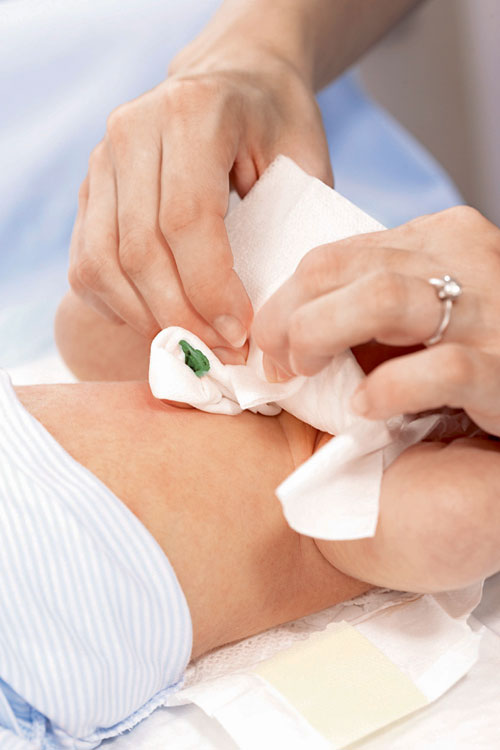 5. Put a sterile gauze cloth on the navel, fasten the diaper and put on the body. While the baby is not moving so actively, the compress will remain in place until the next change of clothes. Another option is to fix the napkin with a special mesh.
Put it on your arm and, raising the legs and the baby's ass, move the bandage on his tummy.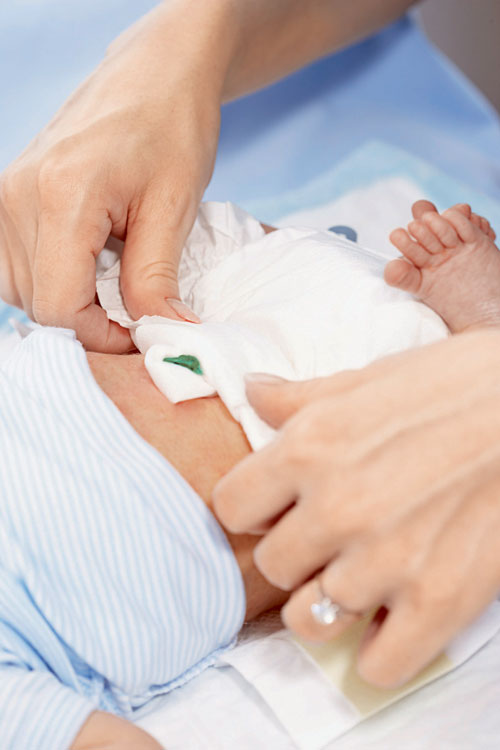 6. If the navel is all right, after dressing, try to leave it open. Just do not forget to bend the upper edge of the diaper so that it does not rub the wound, and wait for the green paint to dry – otherwise it will leave marks on the clothes.