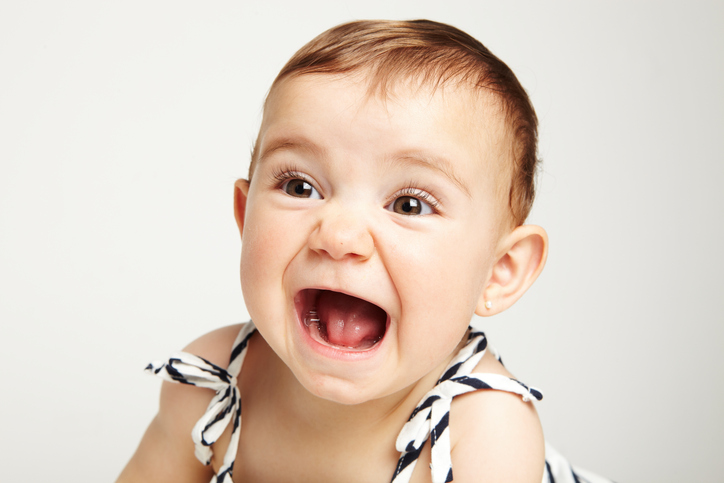 There are 4 types of nervous system that correspond to the types of temperament: sanguine, choleric, phlegmatic and melancholic.
Sanguine people quickly fall asleep even with loud noise, wake up in a good mood, love outdoor games. They are calm, crying only for a serious reason.
They get used to new people and food quickly and without problems.
Cholerics are often excited, constantly in need of communication, violently show their feelings; the mood in these babies often changes. They are capricious in food, so you need to feed them in a strictly defined place and according to the usual pattern.
They sleep sensitively, while sleeping, they need peace and quiet.
Phlegmatic people fall asleep quickly, sleep for a long time, but wake up hard and in the morning are lethargic. They suck their breasts very slowly, rarely cry, restrained in the manifestations of feelings and emotions.
Because of their slowness, motor skills form a little late: such babies later sit down, get up and start walking.
Melancholic people are very timid and reticent, they worry about trifles, they get very upset very quickly, they hardly adapt to new conditions. They cry often, sleep anxiously, wake up at the slightest noise.
Require increased attention from adults.
Parents should keep in mind that there is no clear gradation of temperaments in real life. In one person, all four psycho types are usually laid, but one of them, as a rule, manifests more brightly than the others, and in all areas: in speed of thinking, speech, facial expression, mobility, choice of games, emotional reaction to an event, etc. Temperament, though genetically determined, is transmitted not only from mom and dad. It would be naive to assume that if a mother is sanguine, and her father is a phlegmatic, the child will certainly inherit one of these mental stores.
Most likely, he "chooses" something in between. And it may turn out that the educational method, which worked in the case of the elder brother, will have no effect on the younger one.
Psychologists believe that parents should "adapt" to the temperament of their baby. But this does not mean that it is necessary to go about it in everything.
Sanguine needs communication. He may wake up in the middle of the night and cry to draw attention to himself.
It is enough to bend over the crib and say a few gentle words so that the baby calms down. Phlegmatic, before falling asleep, will puff and pack for a long time. After waking up, the behavior will be similar, so all actions should be done without haste and let him sleep and show a little.
For melancholic tactile contact is very important. Caress him as often as possible, take him in your arms so that he will fall asleep faster.
Choleric prefer to sleep in absolute silence. To make them eat better, one must adhere to strict table rituals.
Phlegmatic, melancholic and sanguine people usually have no feeding problems.