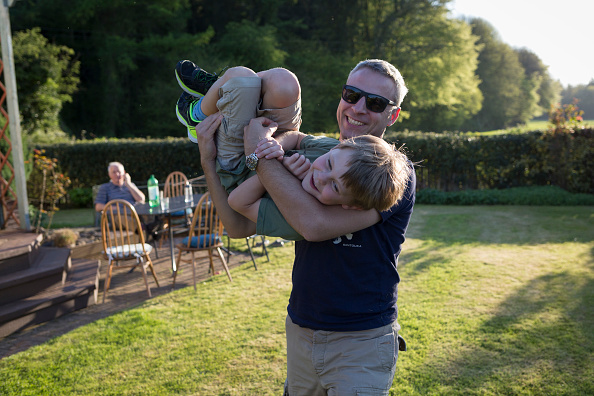 Such questions about biological and adoptive parents, about a new family of a father or mother, and the peculiarities of relationships in them are very common, they are often asked. And all because parents do not want to take the trouble to talk with their children about family troubles. This happens for many reasons: and a little embarrassing, and it is believed that the divorce of mom and dad will change children's life for the worse, and even adversely affect adult destiny.
Such myths they serve parental fears of being imperfect, and only. In order not to injure a child with a divorce, it is important that mom and dad together all explain to him correctly.
And do not be afraid that the child does not understand something. Just talk to him on an equal footing, speak in a simple language understandable to him, without hiding anything.
I think that the time to explain this wonderful boy will come in 3 years. Psychologists recommend talking about such important things with children from 2.5–3 years old, they are already able to understand everything perfectly. Mom somehow have to tell her son about what happened.
Explain: yes, you have two dads, both love you very much, care about you. But one of them is biological, native, and the second is a stepfather.
This is neither bad nor good, it is a reality.
The second important mother's task is to do everything possible so that the native dad does not disappear anywhere from the life of the child, so that they continue to communicate and be close. After all, in fact, the Pope is only one person on earth. And even if he is the last-last bad, and his stepfather is a decent, loving, tactful, caring, fair, anyway, the adoptive parent never takes a biological place.
But he should not strive for this. One way or another, the child must know about both.