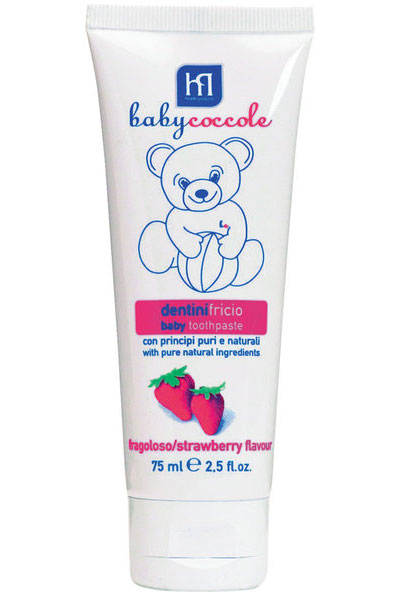 Toothpaste Babycoccole. For children from the year. Created specifically for milk teeth.
Banana, strawberry and apple flavor. Prevents tooth decay. Does not damage enamel.
Due to the right balance of fluoride, calcium and vitamins it strengthens the structure of the teeth. Non-toxic.
Harmless by accidental ingestion.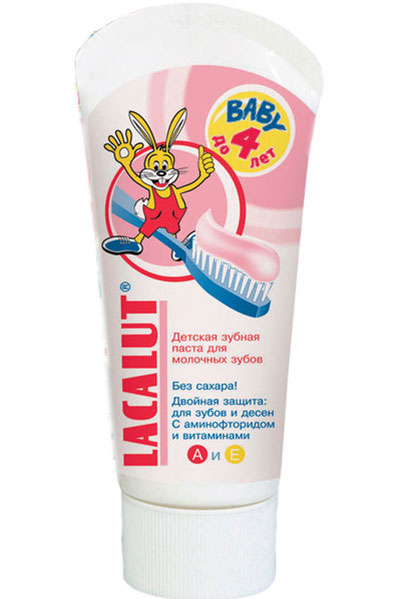 Toothpaste LACALUT Baby For children from 0 to 4 years. The concentration of fluoride in the paste – 250 ppm (absolutely safe if accidentally ingested).
Vitamins A and E, introduced into the composition, have a regenerating, anti-inflammatory, antioxidant effect and are actively involved in the prevention of dental diseases.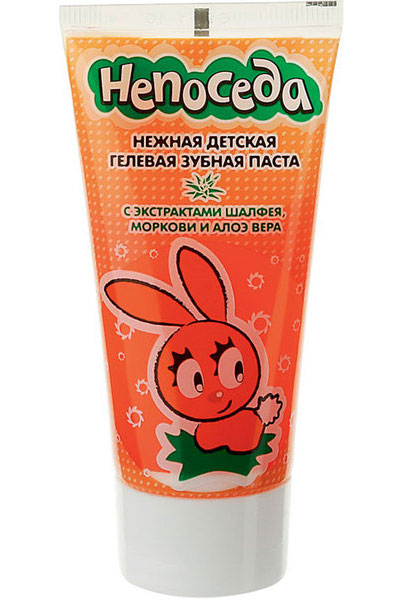 Toothpaste "Fidget", TM "Fidget". For children from 1 year.
Gel toothpaste. Designed for the safe care of milk and permanent teeth, as well as gums.
Sage and aloe vera extracts inhibit inflammation. Calcium protects teeth from caries.
Carrot extract is indispensable for a healthy gum structure. Does not contain sugar and surfactant.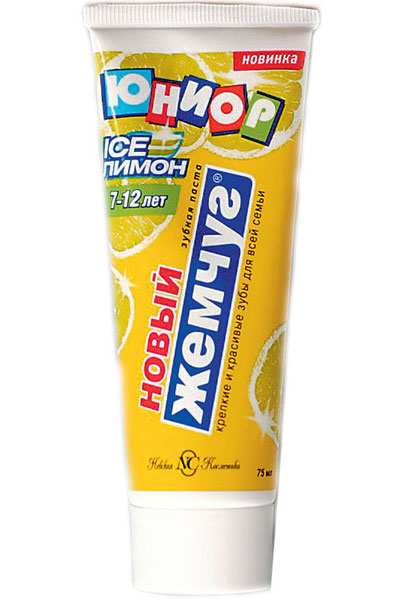 Toothpaste "New Pearl Junior ICE-lemon". For children and adolescents 7-12 years.
Carefully looks after teeth, without breaking structure of enamel. It has reduced abrasiveness due to helium base.
Lemon extract, rich in vitamin C, kills bacteria that cause tooth decay, strengthens and tones the gums. 75ml vertical tube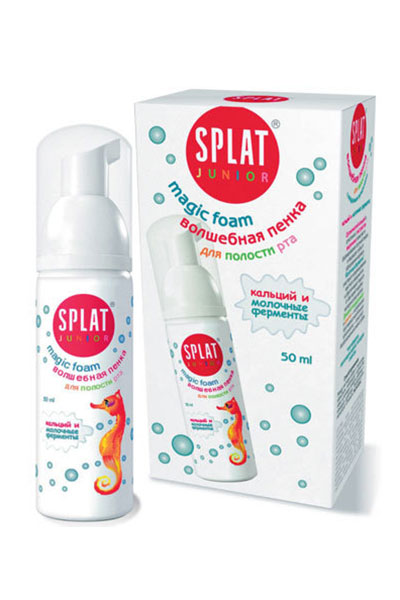 Mouth Foam SPLAT Junior. For children of any age.
They contain a complex of dairy enzymes, casein milk protein, Japanese licorice extract and bioactive calcium. Do not require rinsing, safe if accidentally swallowed.
Can be applied anywhere throughout the day. Foams have a clinically proven antibacterial, antimicrobial and anti-caries effect in Russia and Japan.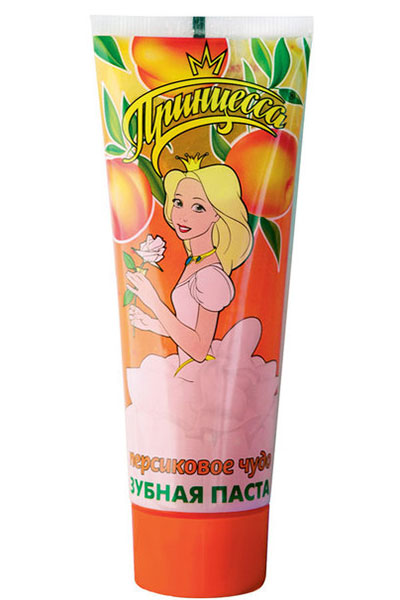 Toothpaste "Peach Miracle", TM "Princess". For children from 3 years old. Peach aroma and pleasant taste.
Gel toothpaste. Special granules care about the health of the teeth and gums.
The paste foams well and is pleasant to the taste.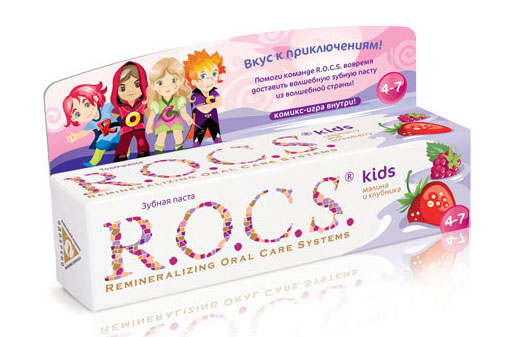 Toothpaste "R.O.C.S. KIDS Raspberries and Strawberries.
For children from 4 to 7 years. The Amifluor® complex, which is part of the paste, provides a fast (in just 20 seconds) formation of an acid-resistant protective layer. Does not contain sodium lauryl sulfate.
May be recommended for children with allergies.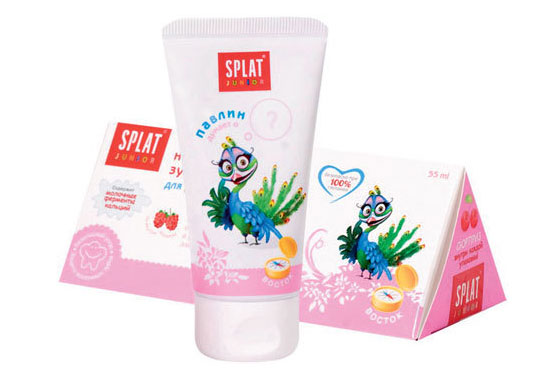 Toothpaste SPLAT Junior. For children from 3 to 8 years Dairy enzymes help clean the tooth enamel. Organic Calcium helps to form enamel of milk teeth.
Japanese licorice extract provides 98% protection against caries. All pastes are safe when accidentally swallowed.
Inside – a sticker as a gift.