Children's yoga? It should be noisy!
Sitting and doing breathing exercises for adults in yoga would be too boring. You can play at the woodcutter, swinging an ax and splitting logs with a loud "Ha!"
Kids will feel the power of their own breathing, and this is the real yoga!
Yoga is training the body and spirit. The main component of its success is the regularity of classes. Violations of posture, migraine, asthma, high blood pressure and other diseases can be avoided by doing yoga, and in some cases even curing them.
Simple exercises will accelerate the development of children's motor skills, strengthen the confidence of children in themselves and their strengths, make small restless balanced and teach them to achieve goals. And most importantly – will raise your spirits.
With closed eyes to react to every rustle and at the same time to sit quietly – this is where you can begin a yoga lesson.
Even if a strong wind blows, the tree is not so easy to uproot. With its trunk and powerful branches, it radiates calm and connection to the earth.
Performing this exercise, the kids are standing, with both feet resting on the floor, older children are trying to stand on one leg. Exercise will serve as an excellent sedative for the little restless.
The cobra is curious: as soon as she hears a rustle, she immediately raises her head, and its upper part, curving, rises up. In this exercise, the spine is mobile, the heart and thoughts are free.
This exercise helps the timid kids discover the world.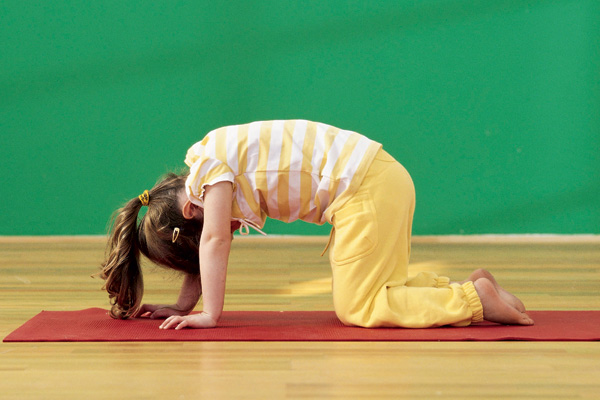 Cats move elegantly, gently and with great speed. They are experts in body language. If they arch their backs, it is better not to disturb them.
Exercise will help kids who find it difficult to concentrate.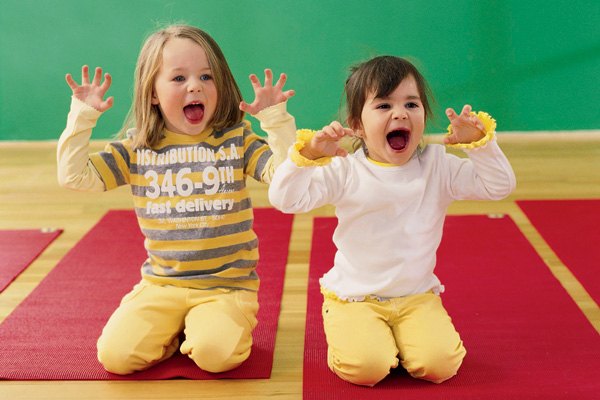 The king of beasts sleeps at night, and in the daytime he goes hunting. If another animal infuriates him, he growls loudly and shows his claws. Performing this exercise, the children sit on their heels relaxing.
When you inhale, they straighten and begin to growl loudly. Exercise strengthens self-confidence and strength, relaxes the face and helps to overcome fear.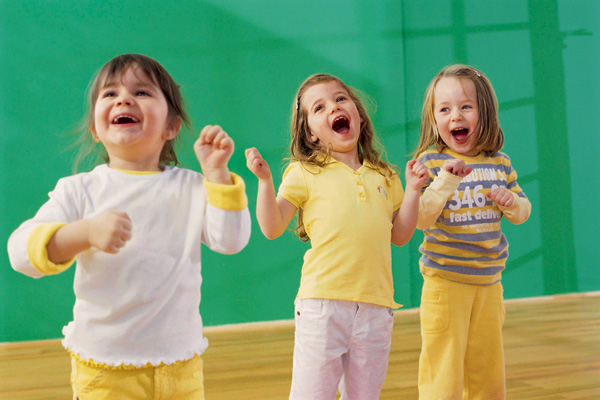 When the gorilla wants to show how strong she is, she struggles with her fists to her chest. Children who feel tired after a hard day get energy from this exercise.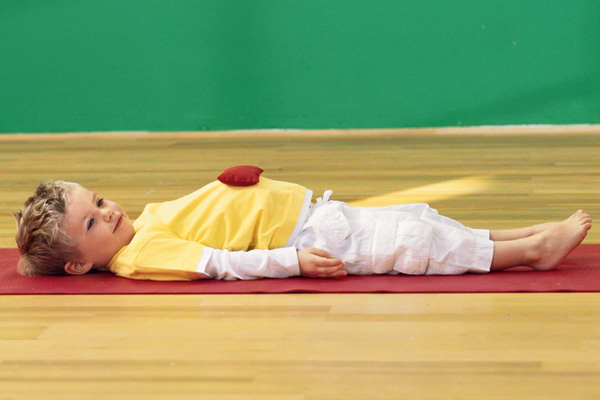 In the stomach, a balloon that inflates as you inhale, and when you exhale it deflates. Breathing exercises are especially important in yoga.
Through this exercise, the child develops a body feeling and learns to relax.