As advertising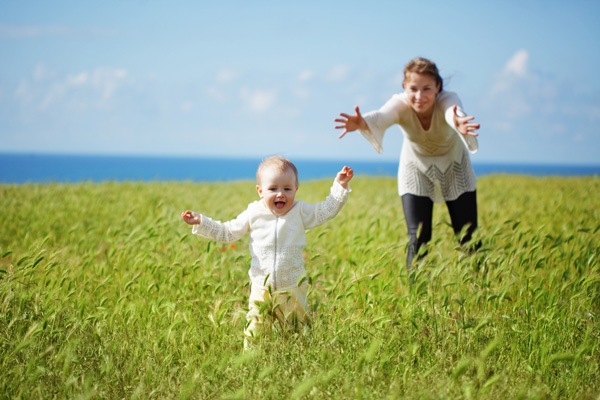 To entertain a small child in the country is not so difficult. A change of scenery and colorful nature is guaranteed to impress him. But so that the kid did not walk around the perimeter of the plot, it is worthwhile to equip an improvised playground.
Surely you or your neighbors will find some sand. You can put together a simple sandbox or use an inflatable pool for this purpose. Although the inflatable pool is great to use and for its intended purpose.
First, the little ones themselves love to mess around in the water and sand. And secondly, it is very useful – such textures develop fine motor skills, and you can relax in the water.
If the child already has peer friends in the country, he will most likely be happy to walk all day. Your task will be just not to lose sight of him.
But if it happened that your baby is playing with itself, do not be afraid to allow it to the beds. As a rule, children who already know how to walk like to take part in garden affairs.
They love to help their parents and generally do everything "like adults".
Treat your baby and buy his own tools: a small watering can, a rake, a shovel. You can even select his personal bed, if the size of the site allows.
But you can connect the child to their hassle. For example, babies can weed.
By the way, this is a great way not only to take a child, but also to teach him to be attentive, because during weeding, it is necessary to distinguish "useful" grass from "harmful." Also, planting potatoes or any seeds together – leisure, which at first will be very much like the crumbs.
In addition, in the country a lot of entertainment outside your site. For example, this is the best place to learn to ride a bike, even a tricycle.
But new horizons are good to learn and on foot. If there is a forest nearby, be sure to go there together with a crumb.
Just do not forget about the means of mosquito bites and ticks. As an adult, it may seem to us that there is nothing special to do in the forest, if you do not fry kebabs and pick mushrooms.
But for the child it is a whole new world, which is very fascinating.
First of all, children are surprised by the new sound, completely unsettled by transport, construction and other "impurities" of the city. Most of all kids love to find berries in the forest.
Show the crumbs where strawberries grow and how to pick them. Pay attention to all the details familiar to you – an anthill, a nest, an unusual shrub.
Even from the simple observation of butterflies and birds, children come to the delight.
In general, a child of any age is able to find a lot of pleasure and entertainment at the dacha and around. Most often, it allows parents to go about their business.
But then the problem arises – how not to lose sight of the baby? After all, do not follow him all day.
Especially this question worries parents of very young children. What if the baby woke up after a nap in the house, and the adults at the station simply do not hear him?
The baby monitor helps to solve the problem. If you are actively going to use this device at the dacha, then remember about two main conditions. First, the baby monitor must be compact and lightweight so that you can easily carry the parent unit.
And secondly, its range of work must be large enough, otherwise you will not be able to move freely around the site.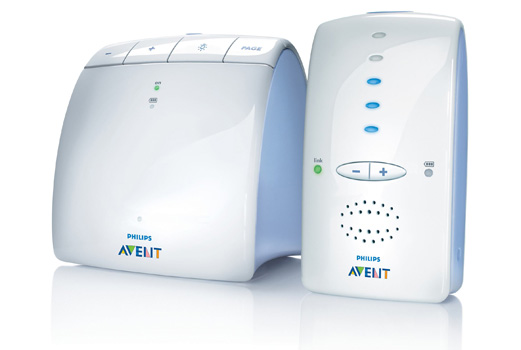 Philips AVENT digital baby monitors meet these requirements. Their range is 330 meters, which allows you to safely go about your business, knowing that the connection with the baby will not be interrupted anyway.
If you suddenly go beyond the limits of the device, you will immediately be alerted by a signal about the interruption of communication. But most importantly, the Philips AVENT baby monitors are distinguished by a crystal clear connection. No interference from any other transmitting devices, such as mobile phones, is guaranteed by DECT technology.
Also, these models allow you to adjust the required sound level – from the highest, at which all noises differ, to low, when only loud sounds are transmitted. In addition, the operating time of the baby monitor without recharging is 24 hours.
Even if you and your baby are at different ends of the plot, you will still know what he does and whether he needs your help.
So, holiday rest, of course, to be. It will be a very useful and interesting time for the baby. Especially if he spends the summer out of town for the first time.
A small domestic difficulties can be solved if you do this in advance.