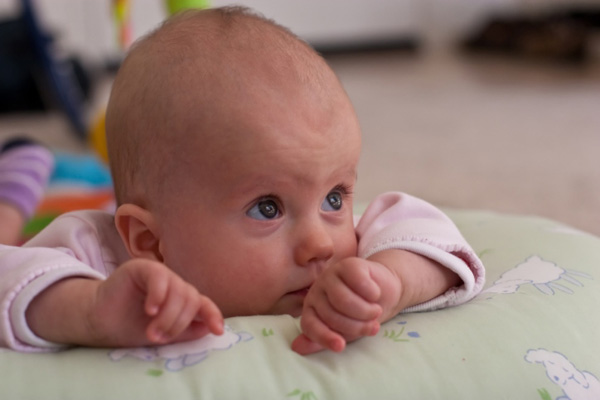 The ability to move is the main creative force, which from the very moment of birth forms the baby not only physically, but also as a future personality. The development of the nervous system, mind and intellect is inextricably linked with it.
Scientists have long proved that children, who are regularly given massage and do gymnastics, grow much faster and much faster than other kids acquire the ability to lively explore the world around them.
Movement stimulates the development of the body and internal organs of the small, his speech, coordination of movements, perception of the environment, hearing and even attention. It helps kids build muscle mass, improves blood circulation and digestion, strengthens the ligamentous apparatus of the joints, and improves metabolism.
And, finally, a sufficiently old activity strengthens the immune system and increases the ability of the child's body to resist the adverse effects of the external environment, protecting it from diseases.
Remember that while studying with your child, you can help him move further than usual. And not only in the literal sense of the word! For example, the gentle and gentle touches of my mother's hands cause in the crumbs not only the response by movement, but also a wide variety of sensations, and with them the desire to voice them (to pound, gurg, etc.)
From these skills his speech is then formed.
When the baby becomes older, the movement will retain its importance for its development. The American Heart Association recommends specifically doing physical exercises or outdoor games with children from 1 to 3 years old for at least 30 minutes a day.