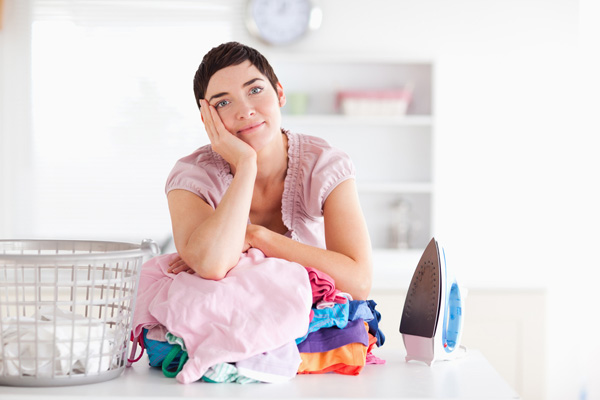 Mom performs a thousand cases in a day, and it is very important for her to learn how to manage her time. Of course, this should be a very special time-management: after all, the mother does not have weekends and holidays, so you need to find a place for everything in your busy schedule, from taking care of the child to caring for yourself.
You can use the popular fashion techniques, but here neither Feng Shui, nor the flay lady (an easy and rational approach to homework), nor the Eisenhower matrix (the prioritization technique) reflect all the daily affairs of a mother, because they are all urgent and important, and the maniacal desire to constantly clean the sink (flay lady) or wash the stove by Feng Shui will only make our housewife smile. We have other problems: the American flay lady is worried about how to stay in bed all day, and in the morning we put on shoes with laces (you see, it's harder to take off), and our mothers still have to try to find time for a short recreation.
To manage your time, let's first put things in order and set priorities. The main thing is a child!
For the baby, we do not feel sorry for neither time nor energy! Feed, play, dress, walk, pack!
Children grow quickly, and you should not deny yourself the pleasure of experiencing with them the most touching and exciting years.
Everything else is not so important and not so urgent. It is worth it to realize, to stop grabbing at all at once.
It is best to share the care of the baby with the child's dad (and not your own mother, aunt, or girlfriend), because you are a family. Common experiences strengthen the family, in addition, exchanging impressions, consulting with each other, you will eventually establish your approach to education.
And when in the family, dad and mom make uniform demands on the child, it's easier for the kid to understand what is possible and what is impossible. Especially since for dad there is nothing difficult in the care of the crumbs. Any dad can change a diaper, change clothes, bathe, take a walk.
The only thing that only mom can do is breastfeed!
All the remaining cases are divided into those that need to be done, can be done and it would be good to do. Forget the last ones right away! What is needed is to cook and maintain order in the house.
For cooking and cleaning, determine the time: for example, set what you will cook in the morning, from 7.00 to 9.00, and clean in the evening, from 19.00 to 20.00. So you tune in to do homework and will not rush to do it at another time.
In addition, these household chores (pat, wash, clean, cook, go for groceries) it is possible to attract volunteers, if any, of course.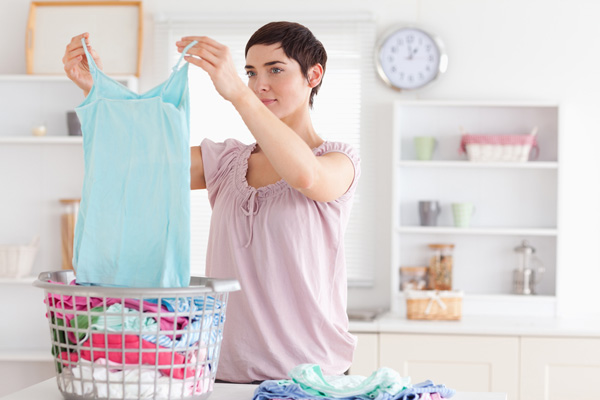 First of all, it is necessary to minimize standing at the stove. All kinds of household appliances (from the dishwasher to the juicer) will come to the rescue. Cooking is easiest, and more beneficial for health, in the oven.
In the oven you can cook buckwheat, rice, bake meat, fish. Time is spent at the minimum, and all without fuss.
For example, put the chicken in a tray, salt it and send it in the oven for 1.5 hours.
Or cook porridge: pour buckwheat groats with water and put them in the oven at t 200º for 1 hour. The food will be cooked without your constant presence, and nothing will burn! Save time and help home culinary preparations.
To cook soup for the baby, prepare small pieces of meat in advance (without films and fat), arrange them in sandwich bags and put in the freezer. Each piece – one serving of soup.
So you will save time, and your baby will have fresh soup every day.
In this way, you can prepare and carrots, pre-crushed it in a combine (or rubbed on a coarse grater).
One simple trick will help you: try to keep order during the day. Teach yourself not to fold the dishes, and then wash them (unless, of course, you have a dishwasher); immediately remove the toys (this can be done with the baby); Always put all things in place.
Then in the evening you will only need to carry out wet cleaning.
Try to set aside at least an hour a day for personal affairs. This "watch for mom" is needed to calmly relax and take a bath (and not "I am quick," but just as much as you need), pochaevnichat, watch your favorite TV program, go to the hairdresser, go shopping or just walk or even sleep.
To fully relax, it is useful to switch to another type of activity. Thanks to the hobby, you can temporarily disconnect from everyday troubles and have fun.
Of course, this is not the time to learn gold embroidery, but to learn how to knit, learn a foreign language (for example, only five words a day), add puzzles, and collect recipes for you now is quite capable.
Now you need support, look for it with the same young mothers: discuss with them all the pressing problems and make sure that questions about colic, baby food and educational toys are completely solvable. Communicate with those with children who have already grown up or have no children at all – well, not to forget that not everyone can take part in an exciting discussion about the breast pump.
Call your colleagues and make sure that nothing big has happened during your absence from work.