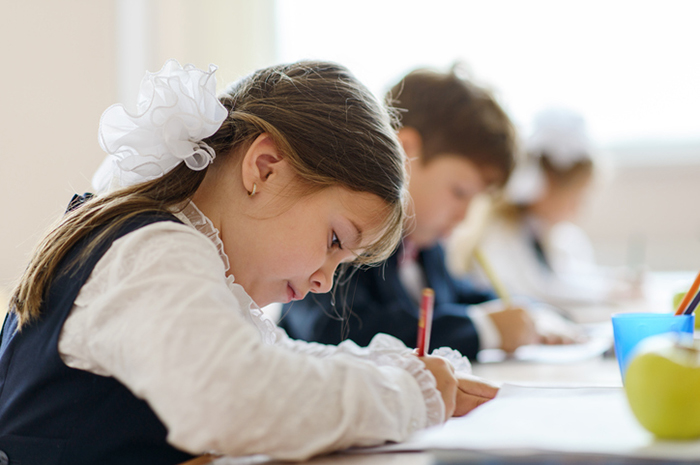 The first year at school is a situation close to a crisis for any child. Being in different conditions from the kindergarten, in a new team, adapting to an unfamiliar teacher and new rules is not easy. How this stage goes will depend on the child's readiness for school – not only intellectual, but also emotional and social.
A first grader must have an idea of ​​what awaits him at school, be able to listen carefully to adults, engage in a certain type of activity without a break, adequately perceive the praise, criticism and remarks of the teacher.
The ability to plan time is a must for a student.
Discuss and make schedules for the week. It is important that the child is guided when he goes to extra classes, and which day is free and you can take a longer walk.
Determine which cases will be the most important and will require more time, and after what classes you can take a break; Be sure to include an estimated time for all events and activities.
It is important to inculcate the habit of doing things yourself at home. Folding toys after the game, water the flowers.
Well-organized daily compulsory classes: for example, we read 15 minutes of poems before bedtime, we consider painting albums.
Surprisingly, children who do sports after school or other extracurricular activities after school do better in organizing their learning activities. They have less free time, which can be filled with useless chores (long to sit in front of the TV or with a tablet in hand).
They get used to a clear schedule and understand that the time for doing homework is strictly defined.
How to teach a child to be serious about the learning process – to perform tasks on time, and not to let everything go to chance? Responsibility is a long and laborious process, which should start long before September 1.
At preschool and younger school age the level of responsibility of the child is still very low. He needs to be corrected, helped and prompted. Do not think that children a priori own all the rules and norms of social life, they have yet to learn.
But to turn everything into intrusive control with endless teachings is categorically wrong.
Many parents mistakenly believe that children are not able to learn successfully without strict control.
The psychological nuance of this age is that the child wants to influence the course of events and improvise. Parents also try to squeeze homework into a strict framework and control one hundred percent of the activity.
Of course, you can not let the process take its course. Primary school students who, without any extra reminders, will do what they asked for a bit.
At the same time, it is important to understand that even if formally homework in the first grade is not formally set, you need to work at home anyway. Many teachers give assignments in the form of recommendations that are desirable to perform.
The task of the parents is to monitor the process, tactfully correct and control, so that the classes alternate with rest, walks in the fresh air and entertainment.
The key to a successful study is the proper organization of the day of the student, both sleep and nutrition, and activities. Moreover, on weekends and holidays, it is advisable not to retreat from this schedule.
Vacations do not last long: if a child breaks the regime strongly, for example, waking up around 11 am and going to bed after midnight, the first school week will be very difficult for him.
Approximate mode day of the first grader
7.00−7.20 Lifting, washing.
7.20−7.40 A hearty breakfast (ideally – porridge and hot drink).
8.00−11.00 Lessons in school begin, as a rule, at 8.30.
11.00−11.20 At school for first-graders the second breakfast (the first one is supposed to be at home) begins after the first or second lesson. This means that at home on vacation, you can also have a snack 3 hours after the first breakfast.
13.00 Lunch should be full (soup, hot dish with meat, fish or poultry, drink). It is advisable to plan additional classes in the afternoon so that the child can get a hot lunch at home or at school.
Sandwiches in the back seat of the car or in the locker room before training on an ongoing basis are not allowed.
14.00−16.00 Walk or quiet games, if the child refuses to sleep during the day.
16.00 Tea time (dairy products, cookies, fruit, drink).
16.30-17.30 Classes (during this period, there is an increase in mental activity, it is reasonable for this time to plan homework preparation).
19.00 Dinner (fairly light, without spices, exciting drinks (cocoa, strong tea); it is better to do without meat, often cook vegetables, cereals, offer fermented milk products).
19.30–20.00 Quiet games, ideally – quiet walk; it is better not to watch television before going to bed and not to play computer games.
20.30-21.00 After all the evening hygiene procedures, the child goes to bed.