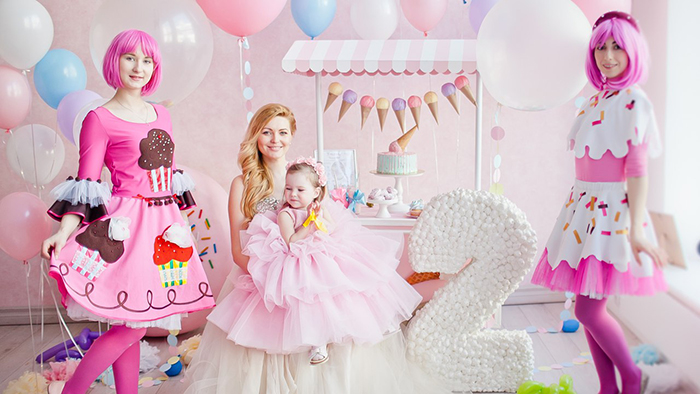 I think that it is necessary to celebrate a birthday, even if the child is a year old. Many people think that children do not understand anything, but it is not.
The overall atmosphere of the holiday is transmitted even to the little ones. As for our family, for the second year we are trying to create a real fairy tale for little Ulyana.
And I'm sure that we did it 100%! How did we do it?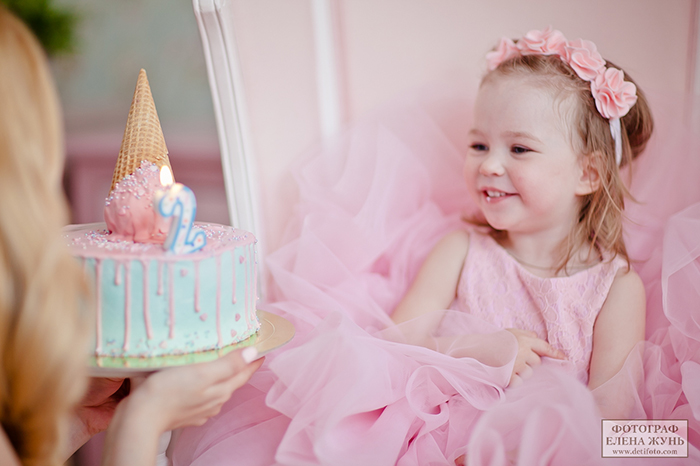 The main organizational questions formed on me, as the initiator of a successful birthday for my daughter. However, of course, I alone would not have coped with everything.
A great holiday helped me create relatives, friends and professionals in this field. But the main thing – in order.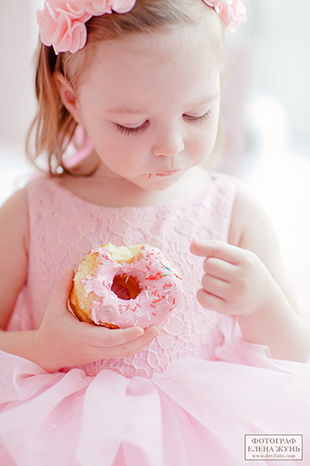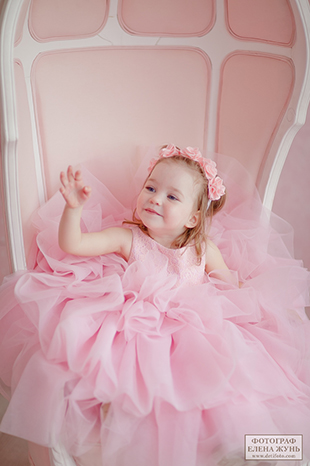 Usually, mommies are well aware that they want to get in the final: the holiday itself should be beautiful, the little birthday party must be happy, and all the guests must be satisfied and satisfied. But in order for everything to work out perfectly, you need to constantly keep in mind a clear plan of action and several basic tasks.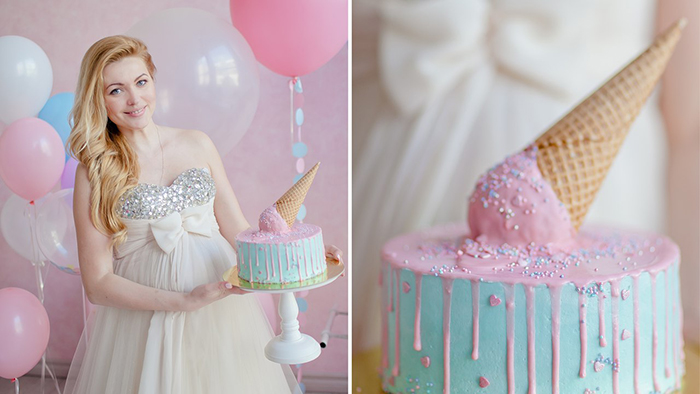 First of all, it is necessary to decide on the style of the birthday. We chose a sweet theme.
There are no such children who would refuse a dessert, especially if it comes to such a treat as ice cream. The idea was born suddenly, and immediately became our leitmotif.
Why not?
Do not be afraid to dream! Ideas will appear when you ask yourself: what does my child like? Better yet, ask him.
Believe me, you will have many options, of which even have to choose. And after that you will decide what you will be able to realize.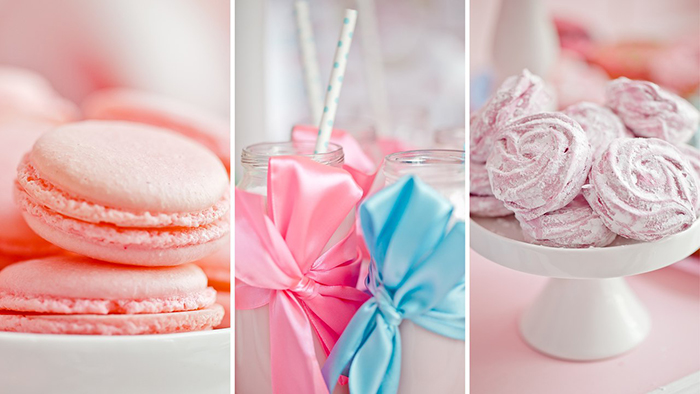 When you decide on a theme, think over and write down in detail what you need for a holiday. Pay attention to the decor.
In order to facilitate my task, I immediately turned into the photo studio "In our style." There they helped me to finally determine the interior of the holiday.
I know from my own experience that if you are engaged in choosing, and even more so, making decorations yourself, it will take a lot of time and will require a lot of effort. So when I found the mentioned photo studio in the instagram, my happiness knew no bounds!
Half the deed is done. I immediately sighed more freely: it turned out they had an excellent toy shop in the studio, so the need to make it to order immediately disappeared.
But the beautiful decoration is 50% of success. He approached us perfectly!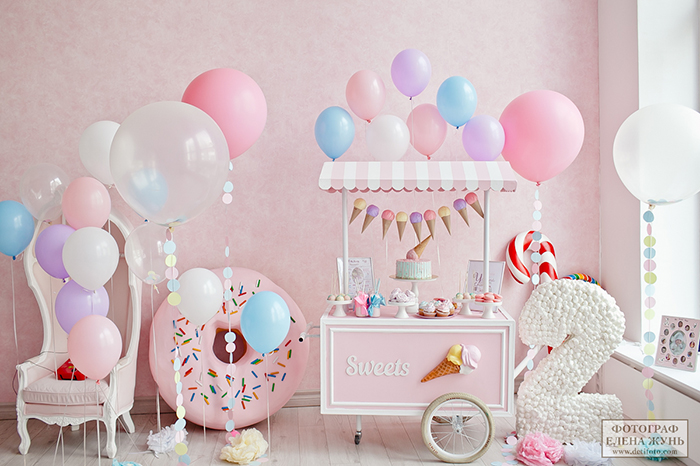 It is also convenient that the studio will help you find additional props. For example, especially for us, we have selected such a cute mannequin, a completely magical pink girl's chair and various nice little things.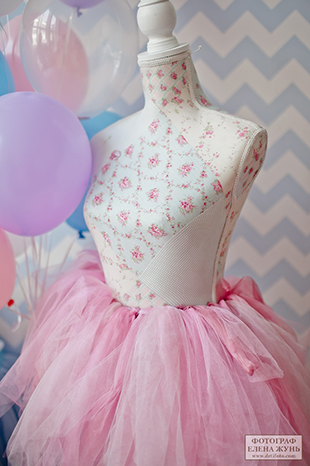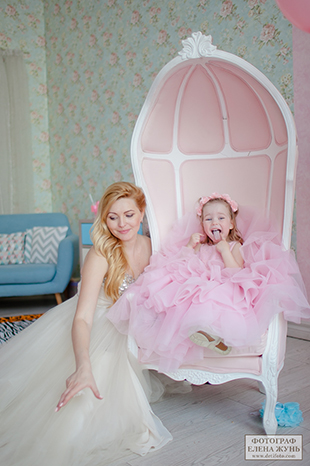 I wanted to think through every detail of the decor, which I recommend you to do. When I thought about what we lack, I had the idea to create something with my own hands.
As a result, I get original original jewelry, which is nowhere else to get. But before you get down to business, weigh your strength and ask yourself: "Will I be able to do it really well?". I did well!
I made a garland of colorful horns myself. For this, I needed polystyrene balls, paper of quietness and kraft paper.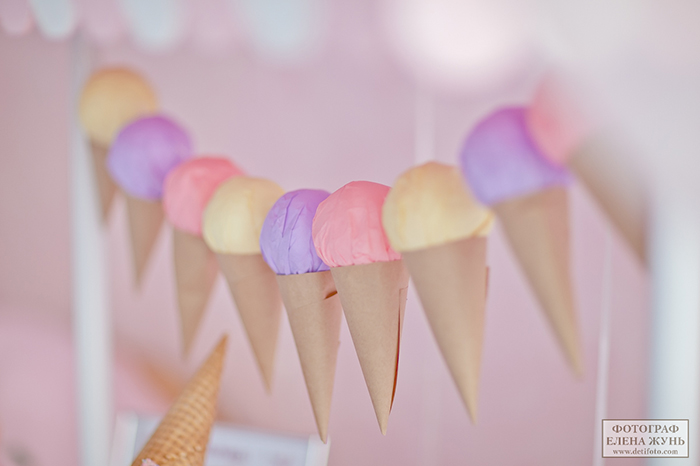 Making balloons, I also came up with myself, this is my second masterpiece. On the Internet, by the way, there are a lot of great ideas with detailed instructions for creating jewelry that everyone can use.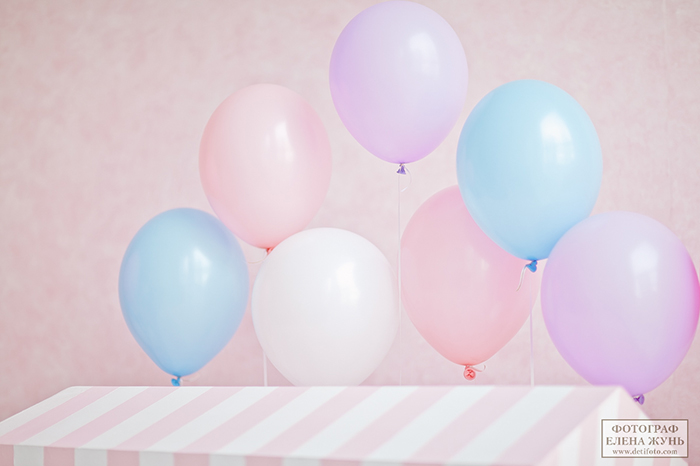 A loving mother's heart all the time whispered to me: "Everything should turn out perfect for my baby!". I thought about it, and with each stage I was inspired more and more.
Next was the choice of cake and sweets, as the theme of the holiday obliged: the more sweets, the better. The dream cake was made for us by the "Sweet Works Master" (instagram profile @brusnichka_bakery), and my friend and the pastry chef (instagram profile @es_zaytseva) took on the rest of the sweets.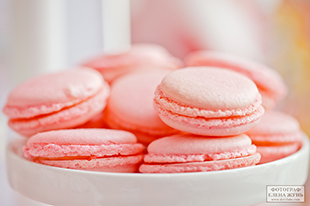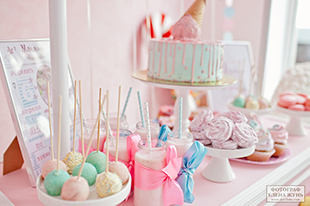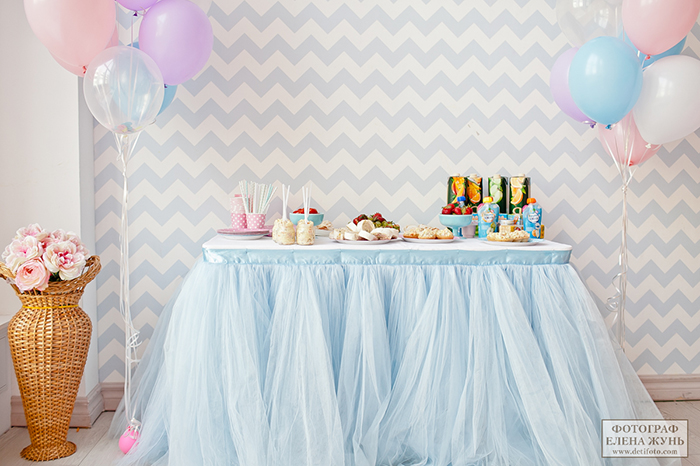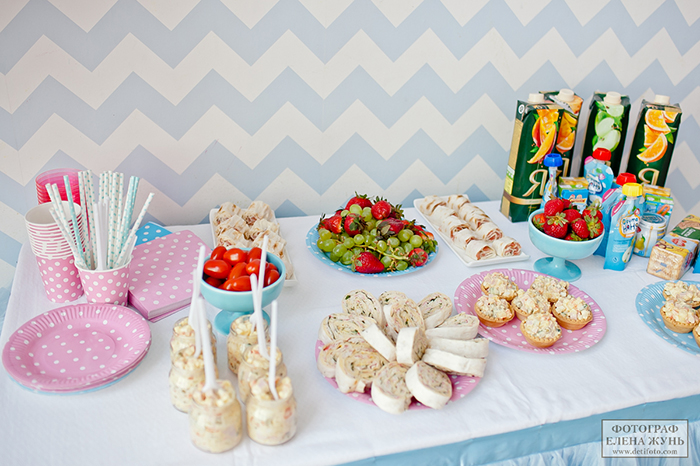 One of the most key attributes of our holiday was the outfit of the birthday girl and mother. A dress for a daughter was made in a studio for sewing festive dresses for children (Instagram profile @lavka_radostei).
And I myself took two dresses for rent (Instagram profile @ my_only_one1).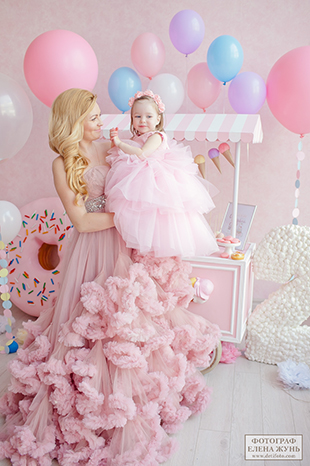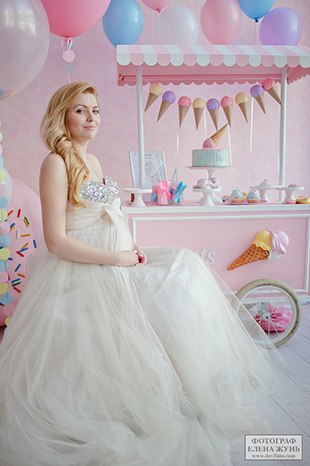 The highlight of the celebration was the entertainment program. In our case, animators were invited in donut suits from the Lobacheva Project company (Instagram profile @lobacheva_project). Two hours of animation was enough for us.
There were about 10 children, so we called two animators.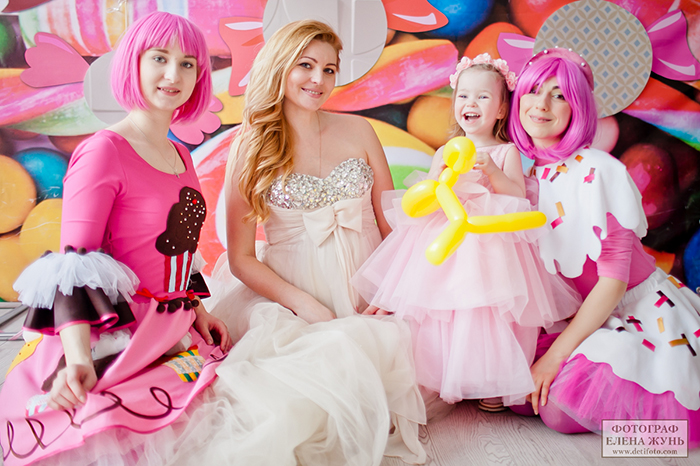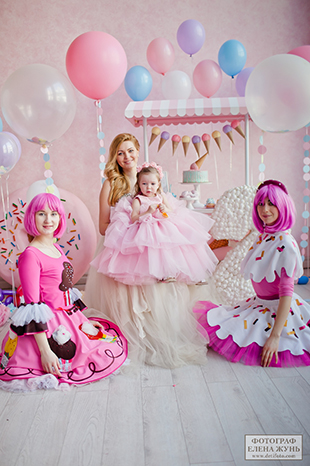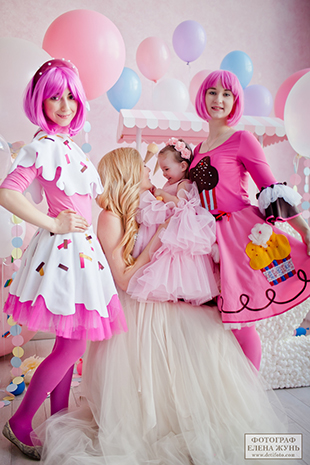 And of course, what a holiday without guests? Who to invite to the celebration, it's up to you. I called familiar moms with kids.
I believe that the children's birthday should be held under the joyful children's cries!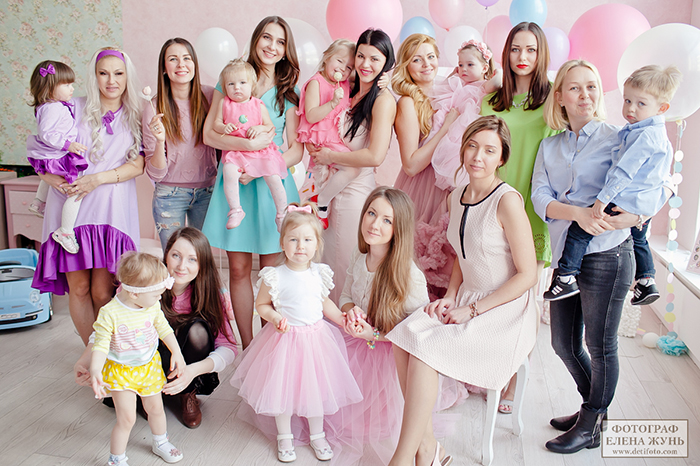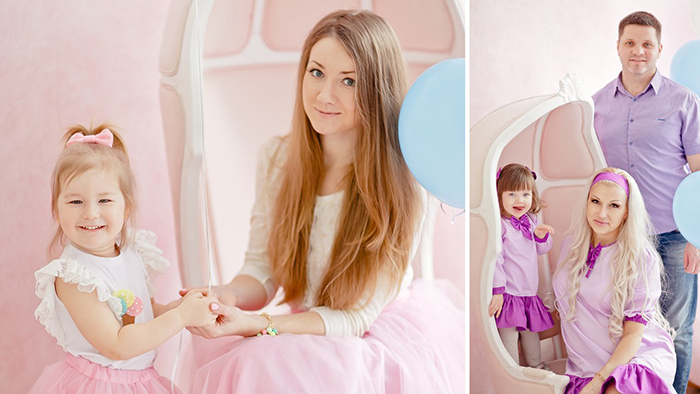 A separate important point: decide in advance whether you will be taking a photo or video of the celebration or not. In addition to the photographer (instagram profile @elena_zhundetifoto), we at the last moment invited a videographer (instagram profile @pavlovapik). Now in our home archive there are colorful albums reminding of this sweet fairy tale.
It is gratifying that when the daughter grows up, she will be able to refresh her memory every moment of that day. Yes, and all of us, relatives and relatives, if you wish, we can at any time plunge into positive memories and raise our spirits. And what's stopping you from doing the same?
If your finances are limited, attract friends to take photos and videos. Nevertheless, it is not worth giving up such opportunities.
After all, sooner or later it will be a shame that you did not remove all the beauty that you yourself created for the baby.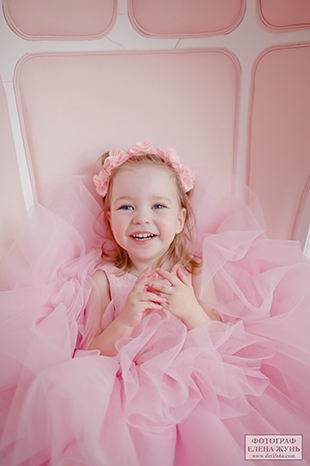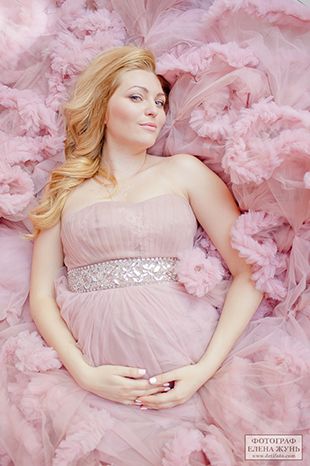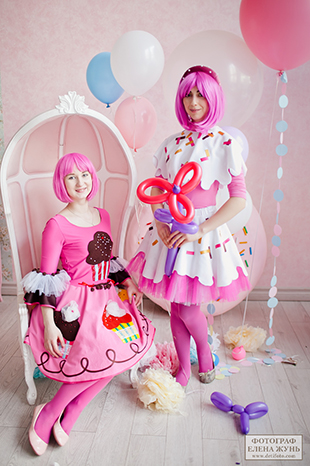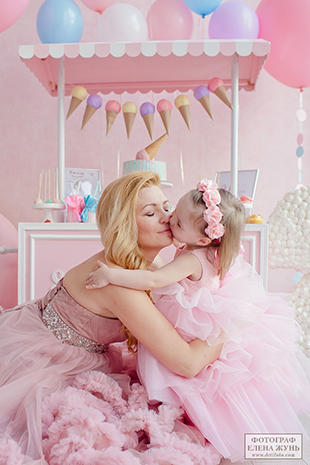 Finally, I would like to say parting words to all parents. Be sure to celebrate the birthdays of your children!
After all, this does not necessarily have to be an elegant celebration that requires large financial expenditures. If you approach this issue creatively, everything will work out. The decor, entertainment program and the design of the holiday table can be prepared independently, and the holiday itself can be organized at home
The most important thing is the happy eyes of our children!
Do you have interesting stories of organizing birthday for your children? Do they have beautiful photos? Send us marked "unusual d." In the subject of the letter, we will publish the most creative birthdays on our website: [email protected]
If you want to learn more about organizing a better birthday for your child, come here.