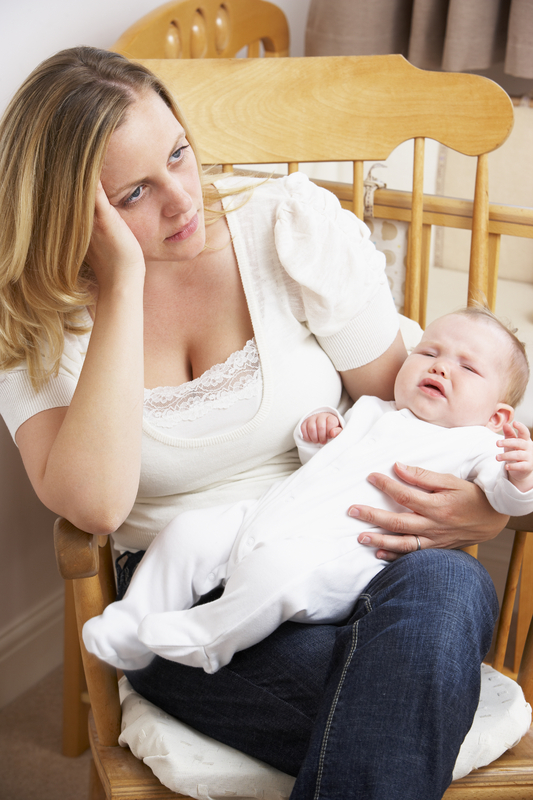 During pregnancy, the woman's body is undergoing a total restructuring, and, as you know, hormones directly affect the state of the nervous system. That is, the mother who gave birth was initially predisposed to anxiety in order from the point of view of evolutionary processes to quickly respond to any danger.
Unlike men, we are more likely to focus on stability and even routine, so the birth of a child and the changes associated with it can cause severe stress, even regrets "why I hurried".
But at the same time, you need to understand that there are no unnecessary feelings. Our emotions never lie, they are the only indicator of our true psychological state, our internal needs.
"By carefully considering your experiences, you will be able to smooth over those psychological traumas that may adversely affect the upbringing of the child," advises Elena Grishunina, associate professor at the Higher School of Psychology at the IP RAS.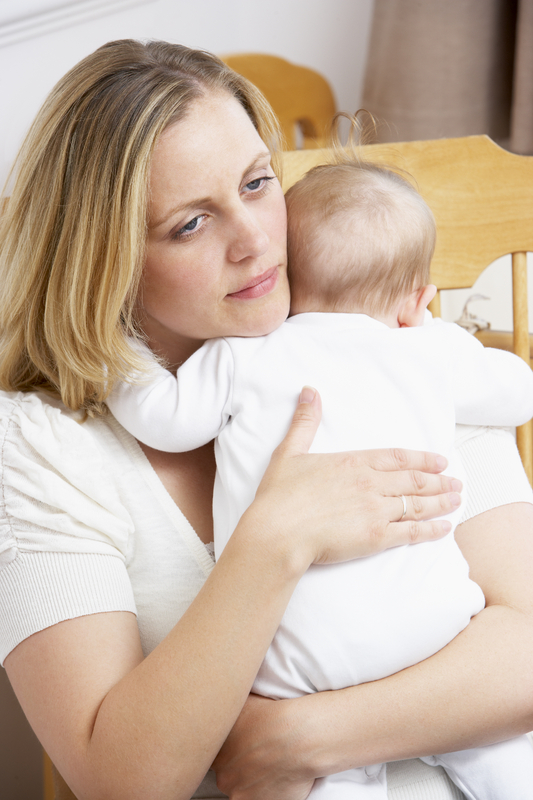 Anxiety is a direct road to the unconscious, to those lower floors of our psyche, which we often do not suspect: our children's injuries, broken hopes and parental cliches are stored there. From the very first days of a child's life, parents send him some messages on the basis of which he draws certain conclusions about himself, other people and the world as a whole.
In a word, many anxieties are laid out through learning ("Children are a difficult test", "Give birth and your personal life is over", "Only the mother needs a child, and the father will walk"). An adult woman unconsciously perceives these parental scenarios as an irrefutable reality, and not as something that was forcibly invested in her.
And, having given birth to a child, she begins to feel the feelings that her parents had programmed for: the fear of repeating the past or the fear of the future.
In fact, anxiety is a habit that simplifies colliding with everything new, it saves our resources. For the newly-made mother, it is extremely important to develop a new habit – retention of consciousness in the present.
But for this it is necessary to take responsibility for what is happening to you here and now, not to run off with thoughts neither into the past, nor into the future, which cannot be influenced in any way, which means you can do nothing.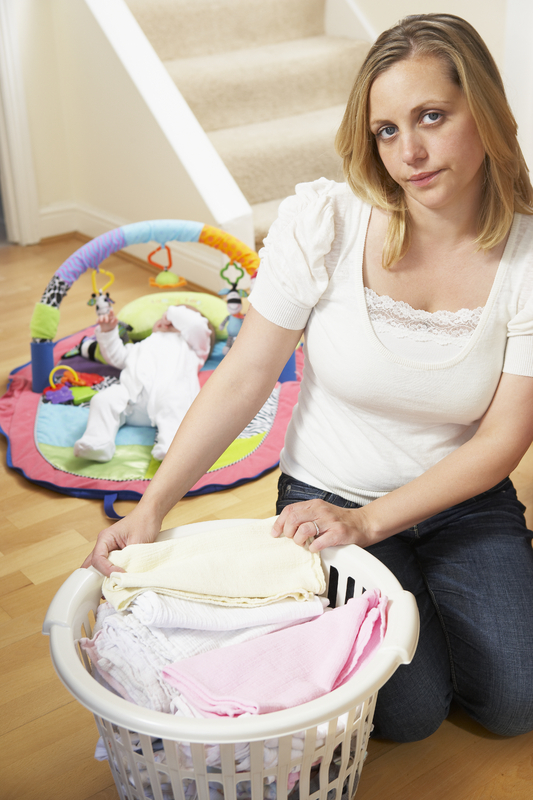 I gave birth to a child in 30 years. It was quite a conscious, adult decision. But now I feel that I have turned into an animal that lives only by its instincts: I breastfeed, eat, sleep, breastfeed.
I find it hard to focus on smart books and movies. I do not understand what my friends are telling me … I seemed to be stupid.
For a year I will forget everything that has been invested in me all my life, "says Olga.
Every woman feels something like this: her intellect begins to work differently, and this is quite justified. "During pregnancy and after birth, primitive instincts crowd out analytical thinking. Thanks to this adjustment, a mother can "sink" to the level of a newborn little man, to better understand his needs. Remember Natasha Rostov, who turned from a charming fairy into a mother who was only concerned about the color of her diapers.
But for moms who are focused on social approval, this is a blow. It seems to them that the birth of a child is regress.
As a rule, the dream of "intellectual motherhood" is an echo of childhood trauma. Parents constantly made them understand that they did not meet their expectations.
"Having given birth to their children, these matured girls hoped to compensate for their complex," explains Elena Grishunina. "They dreamed that the child would be something special, something of a" higher being, "with which they would discover new opportunities. But the child turned out to be the most common, and the clash of dreams and reality causes panic. "
And, paradoxically as it may sound, the attitude of these moms is the right one. You always need to start with something simple to move on to something more complex. In any relationship, you need to give yourself time to explore the object of love, so that these new emotions become a source of inspiration.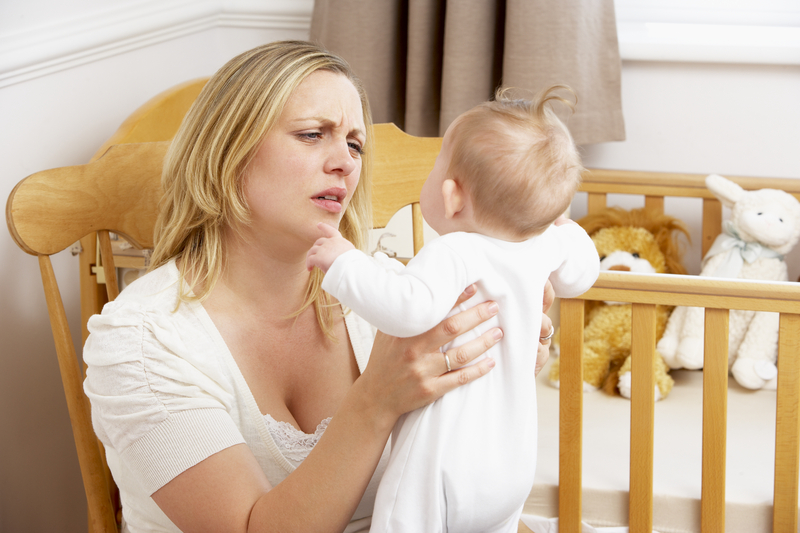 Pregnancy was planned and passed without complications. I read a lot of books about perinatal psychology, enrolled with my husband in school to prepare for childbirth, gave birth so well that even show in educational films, the child was immediately put to the breast … – in a word, I did everything I needed, and even more make emotional contact with your son.
But he was born – and I feel nothing. Small, shriveled (even ugly), cries all the time and keeps her awake. I tried to do everything as I was taught, but I did not succeed, and my relatives constantly said to me that I was a bad mother.
I have one desire – to run away from home in order to somehow change the situation, "Vika (25 years old) complains.
It is believed that between mother and newborn there is only love at first sight. All other options that are relied on are absolutely realistic in other love relationships (for example, "it takes time for the feelings to get stronger, the two are used to each other") are not only unacceptable, but also immoral.
And here we are faced with the silence of a serious problem. Many women, for whom the pregnancy was desired, for nine months communicated with "their" baby, and then suddenly in their arms – a separate "unfamiliar" little man.
The modern woman is experiencing an incredible stress, which is associated with a shift in gender identity. "One part of her consciousness follows the precepts of antiquity: self-sacrifice and loyalty to traditions, a thirst to become a mother. But today she has to take on male functions as well: to conquer, protect, achieve, earn.
As a result, she loses touch with her weaker part, which, in essence, is "female". And the "strong woman" not only does not know how to ask and accept support, but is also afraid to open up even with a desired child! – says Ekaterina Shadrova, a teacher at the Moscow Institute of Medical and Social Rehabilitation.
"Mothers often perceive their baby as an argument of their own usefulness and competence. They try to do everything "perfectly, but they are constantly disappointed. They do not see compensation for their "sacrifices for the unborn child" because they perceive communication with the newborn as purely functional: dress, wash, feed, wilt for the sake of future health — instead: warm, give comfort, satisfy hunger and caress before going to sleep here and now.
Many mothers do not allow themselves to admit that it is difficult for them, that they have conflicting and even negative feelings for the child. "
Stop for a minute and try to see the child in the crib, and not "wet diapers" or "the inability to go to the club with friends". If the child cries out without ceasing, causing you to panic or anger, then try to go to another room and do not touch the child until you REALLY want to touch him.
Five minutes, he may well do without you. Then take it on your hands, feeling with your fingers, with your whole being, his body, pens, neck, head.
Feel his heart beating, look into his eyes, inhale his smell. You will notice that it has become much more comfortable to hold the baby, that you like it.
And maybe it will suddenly become so easy to understand from his movements and posture what he wants and why he cries.
Remember, baby needs mom, not washed diapers. Reveal for emotional contact, try to understand the true need of the child at the moment, which must be satisfied, and not strive to conform to abstract ideals.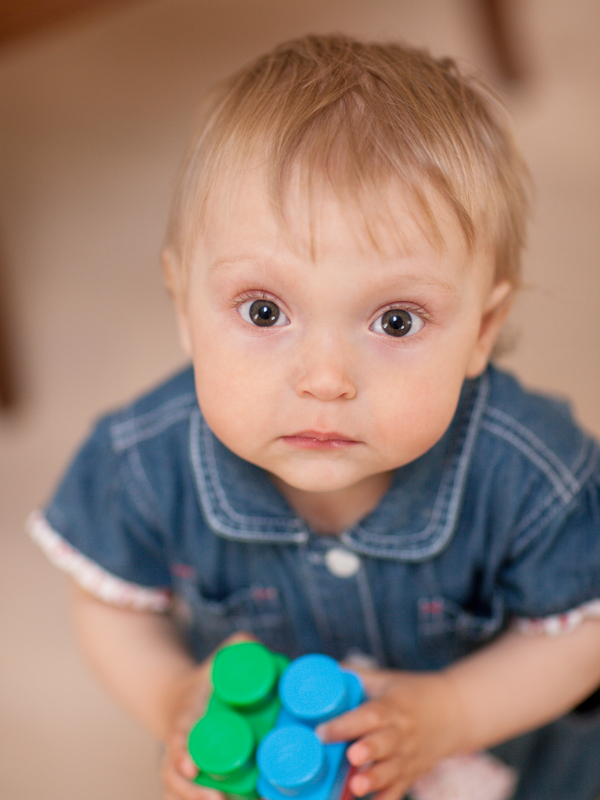 When I leave my daughter with one of my relatives to go to the store, I'm anxious. It seems that something bad could happen to her in my absence, I cannot protect her.
When she sleeps, I often come up and check whether everything is in order with her, "says Svetlana (31 years old).
Psychologists call these experiences "separation anxiety" – the fear of separation from a loved one. And again, we need to go down to the lower floors of the subconscious. "At different ages, a child has a different ability to tolerate separation from his mother: for a month-old child, this is one time period, for a 10-year-old child, another.
If time exceeds his physical resources, then he is injured. He has a fear associated with the loss of his beloved face, "says Ekaterina Shadrova, a teacher at the Moscow Institute of Medical and Social Rehabilitology," and this fear drags on throughout her life.
But mothers, who unduly worry for their baby and experience during separation, associate their child with themselves, attributing to it needs that he does not have. Here we need serious work of specialists who will teach to utilize these feelings – after all, it is extremely difficult to cope with them yourself ".
The only advice that may be useful is that the child reads all the emotions of the mother perfectly. If she constantly runs up to a child with a worried face, then it has the same effect on his psyche as if she ignored his crying and did not approach him.
Basic confidence in the world is laid during the first year of life. At an unconscious level, the increased anxiety of the mother in the child is postponed as follows: "In the world it is not safe, I am a weak person, my mother is not happy with me." In adulthood, children raised in a similar atmosphere may be prone to complex emotional dependencies on other people.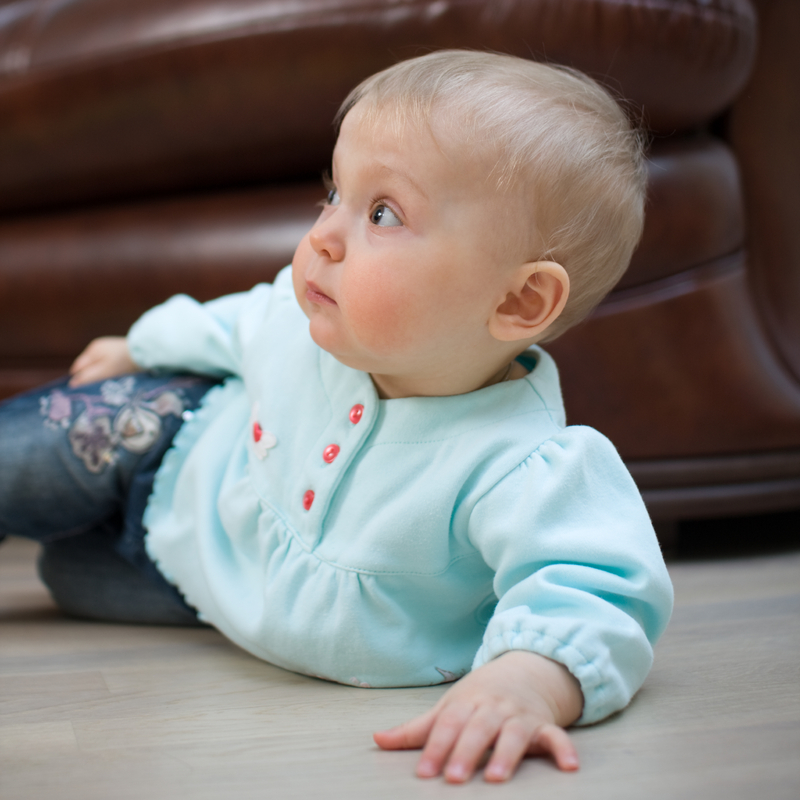 A child should have a chance to learn how to draw conclusions on the basis of his (it's own!) Mistakes. Do not forbid him to run and climb. If he does not call you and does not ask for help, it means that he is doing fine himself.
On the contrary, more often praise and stimulate it according to the principle "You have done well for me! Try to do it yourself. I'm here! "At the same time, it will be useful to remember that boys, due to psychological characteristics, need more space for games than girls, so it's useless to shout every five minutes:" Vanya, do not run far! "
And, most importantly, you should not transfer your anxieties to the child: if the mother makes a frightened face, when the baby stumbles, it reflects its state and its attitude to this. For a child that he stumbled, there is nothing terrible until he has read the negatively colored emotional message on his mother's face. You probably noticed that small children first look at their parents, and then cry or laugh.
Therefore, the main principle in this situation is to work on your self-esteem. And do not lock yourself completely on the child.
Be sure to find yourself some significant hobby that would take up some of your time and your thoughts. It is dangerous to turn children into the only meaning of life, since a small person cannot and should not be responsible for whether you have lived happily all these years or not.
And do not forget, it is very important to trust the child – he is firmly built and perfectly adapted to conquer the world. And the people you trust him love him and care about him as well as his own mother.