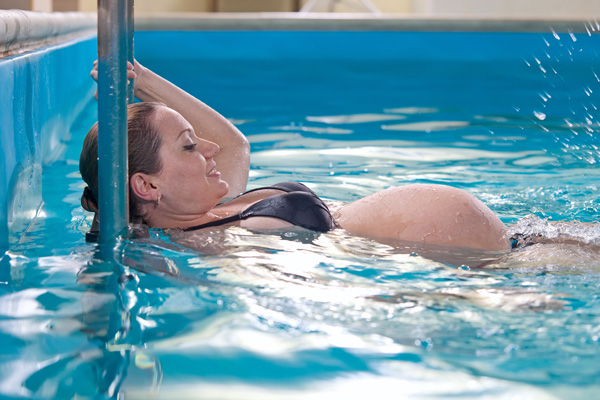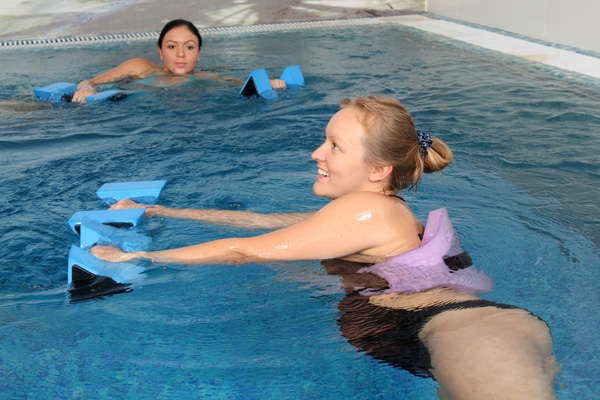 This exercise protects against varicose veins, maintains muscle tone and reduces the load on the spine. To perform it you will need a swimming board. Lie on your back, your arms with the board should be behind your head.
Push off from the water, bending and straightening the legs at the knees. Neck straight, buttocks should not sag.
Runtime – 5-6 minutes.
The position of the body – as in the "Shark". The head lies on the board, arms bend in elbows. Pull in a straight line, imitating the movement of a frog.
Try to lift the belly up, buttocks should be picked up. Perform 2–3 minutes, alternating with rest.
Standing at the bottom, spread your legs wide. The water level should reach the armpit. One leg extends forward, the second – back, knees slightly bent.
Under the water, spread your arms to the sides and return them to their original position. Keep your fingers together.
While driving, try to keep the torso vertically. Perform several approaches 15 times with rest breaks.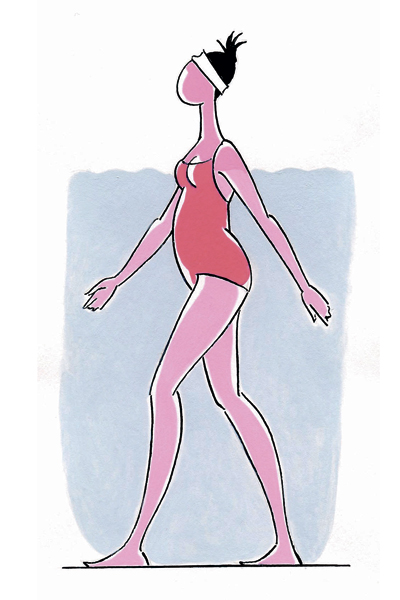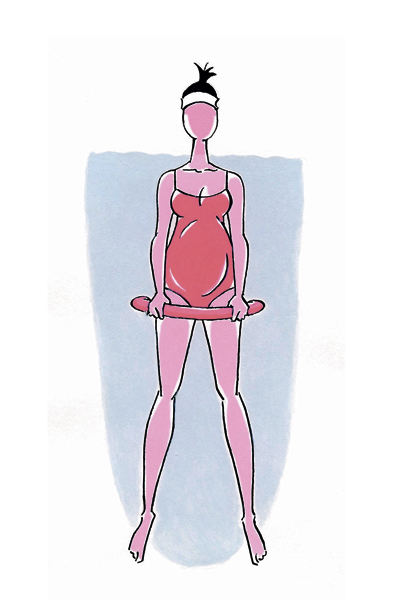 Starting position – as in the "Mill". Under water, pull your right hand forward, left back. Copy the ski course, gently sliding your feet along the bottom.
Hands move to the feet with the same frequency. Breathe freely, do not lean forward.
Do the exercise at a quiet pace for one minute, rest, then repeat.
Take a flexible stick-noodles (sold in any sports store) and hold it under the belly. Hands should be shoulder-width apart; bottom can not be touched. The shoulders are straightened, the back is straight, the buttocks are picked up, the stick is fixed as much as possible.
Spread the legs apart, push back. Make a few approaches 20 times with a break for rest.