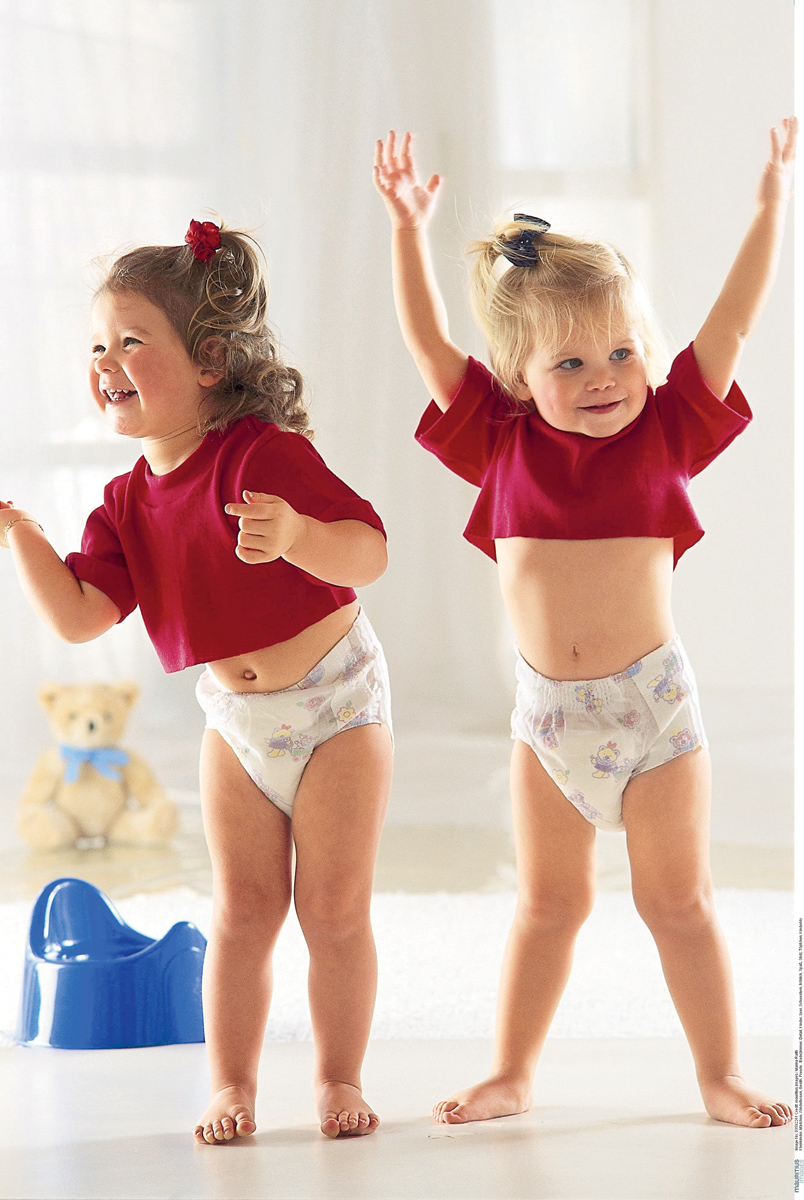 Usually, if a child is less than 1.5 years old, his nervous system is not able to recognize signals from the excretory organs. He can not yet restrain and relax on their own. If your baby is older than this age, go to step 2.
His gait and movements became measured, he learned to independently climb and descend the stairs. With the help of words a child can express a need for something, understands and fulfills simple requests. If all of the above applies to your baby, then read paragraph 3.
The child likes to repeat after you, copy your gestures and behavior. He tries to do everything himself, "like a big one", knows how to take off and put on his pants.
Simplify the process of removing clothes: wear him pants with elastic, strapless and buttons. He tries to peek into the toilet room when an adult is there. Baby is very interested in the noise of the cistern.
He urgently demands that you change his dirty diaper. If all this goes well with your child and, moreover, the diaper stays dry for at least 3 hours (especially after a nap), move on.
Changing the diaper, tell him that adults do not wear them, but go to the toilet. He too will learn this soon!
Avoid accusations and accusations: "It's time to go to the toilet. How I got tired of changing you! "Show the child a pot and explain why it is needed.
Tell your baby it's his own pot. Let him first sit on it a few minutes before bedtime. From time to time, repeat that if he wants to write or crap, you need to remove his pants and sit on the pot.
If the baby is interested, try to do without diapers during the day. If he strongly opposes, do not insist – return to this a little later.
Put the pot in a specific place available to the child. From time to time ask the child if he wants to write or crap.
Do not put it on the pot too often and do not allow it to remain on it for more than 10 minutes. When the child is sitting on the pot, do not play with him or entertain him, he needs to concentrate.
Praise the child for the efforts, but do not overdo it, because going to the toilet is natural and does not require any special skills. Together go to the toilet and pour the contents of the pot. If the pot is empty, do not scold the baby, assure him that he will succeed another time.
The calmer you feel about this procedure, the more confident it will be. If 3-4 weeks of attempts did not give any result, take a break.
Tell the baby that he needs to grow a little more and after a while he will succeed. Get some rest and start again from point 3. If everything is fine with the exception of some small things, go to the next item.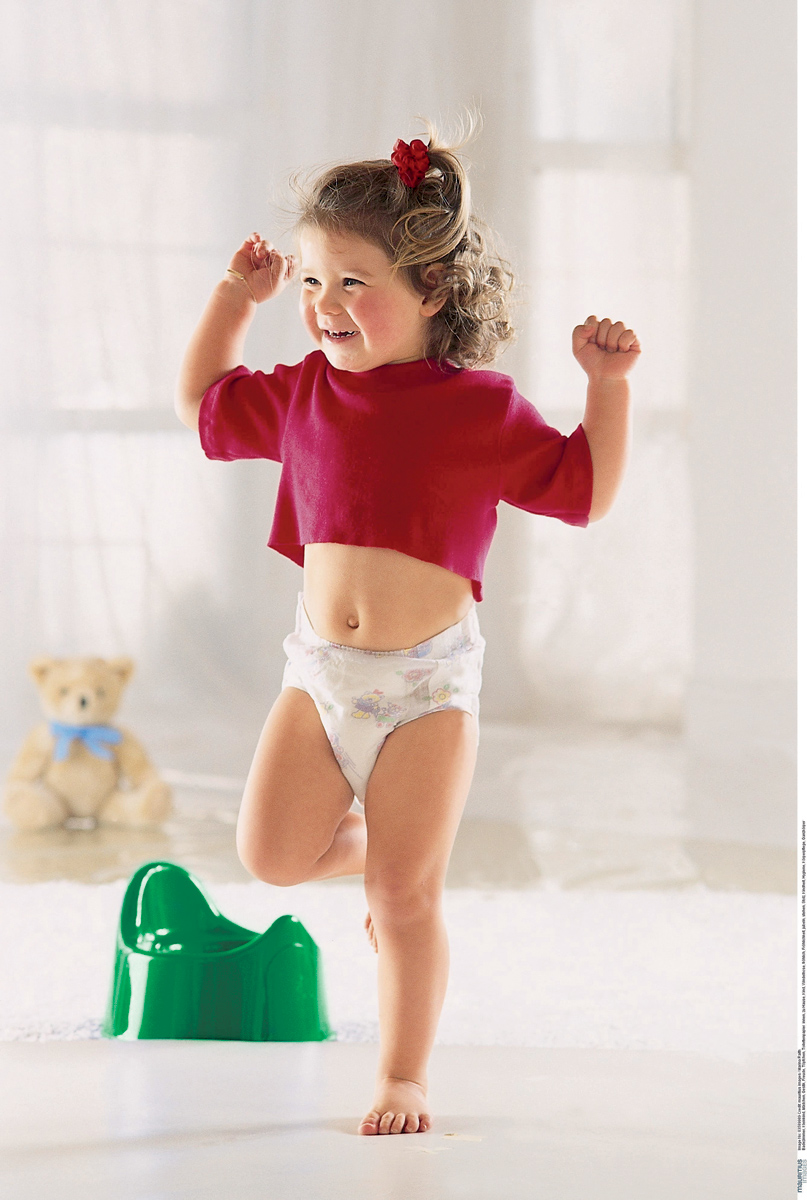 Do not rush to teach the child to the toilet, he must want it. Many babies are afraid of losing their balance and falling.
Buy a special baby seat and stand so that he can sit down. Teach your baby to wash off the water: show him how to do it, and then let him try it himself, he will surely like it. Teach him to wipe, do not worry if it will not work out very well.
Gently direct his actions, but let everything be done independently. Be sure to teach to wash your hands after using the toilet.
If the kid has coped with all this, then cleanliness is provided during the day.
If after a night's sleep, the baby's diaper regularly remains dry, then you can not wear it. Baby is worried about the lack of a diaper?
Say: "If you describe, do not worry." On the mattress lay oilcloth. Just in case, next to the bed, put spare bedding and pants.
If the toilet is far from his room, put a pot next to the bed. If the child is afraid of the dark, turn on the night light. Do not worry if, after several weeks of sleeping without diapers, the child still pees in bed.
So he was just not ready. Go back and try again later. Motivation plays a huge role: it is important for a child to know that he does this in order to become an adult, independent.
He needs to be proud of his achievements and know that you value them. Trust him small daily duties: washing, brushing your teeth, eating. Do not help him, he must handle himself.
Having learned to go to the toilet on their own, the child can go to bed from time to time. He had a terrible dream, the day before he was too tired and overexcited or afraid to get out of bed. Do not blame or shame him.
He did it all!
Now that the child is dry and clean, more opportunities open up for him. For example, you can allow him to spend the night with a friend.
Do not treat him like a little, he is already big.