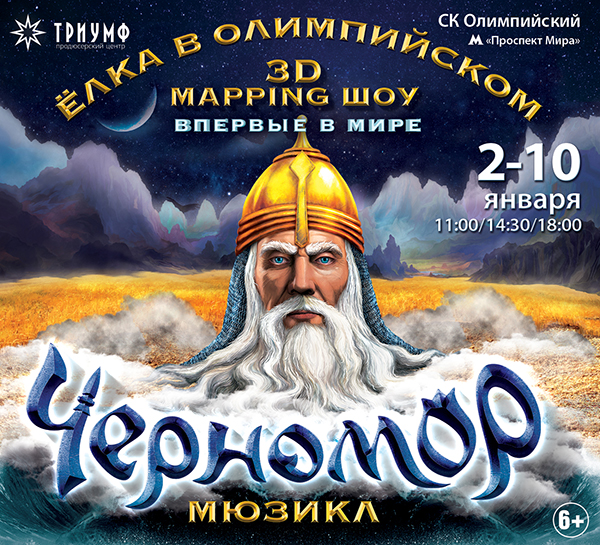 The organizers of the world's first 3DMapping musical fairy tales Chernomor revealed one of the secrets of the show: the famous actor Dmitry Bikbaev will appear on the scene. The leading actor of the Moscow Moon Theater, the director, the winner of the MUZ-TV awards and the Golden Gramophone will perform in a rather unexpected way: Bikbaev plays Kota-Bayun.
However, such a role is quite suitable for the artist, because this character of Russian fairy tales had a magic voice that fascinated wanderers, and Dmitry is just well known to the public as a talented singer.
In the plot of Chernomor, Kotu-Bayun is assigned the leading role, and throughout the entire show the audience will hear from him wise advice and witty comments. Recall that the musical is based on favorite childhood stories – Pushkin's fairy tales, Russian epics.
The key characters of Chernomor are also familiar to everyone who grew up on Russian fairy tales.
In total, the show involves about 100 artists – the best actors, singers, circus artists who have been casting, organized in several cities of the country. All musical parts will be played exclusively in live performance, and the unexpected plot twists will force both children and adults to hold their breath.
Fantasy costumes from the famous artist Tatyana Kulikova, the newest 3DMapping technology, thanks to which the story literally comes to life before the audience – all this awaits those who are on New Year's holidays, from January 2 to January 8, 2017, will come to the Olympic Olympic musical
The beginning of the sessions: 11:00, 14:30 and 18:00.
Duration of the presentation: 1 hour 20 minutes, without intermission.