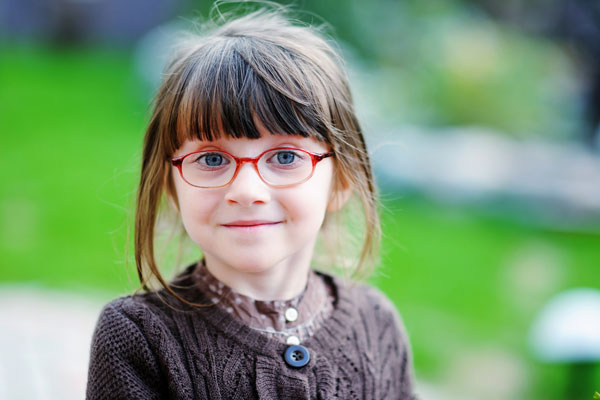 It is on the level of health that the choice of school and curriculum, the speed and quality of adaptation in a new team, and how the child will cope with increasing workload (physical, intellectual and emotional) depends. Depending on what time of year the child was born, he can go to school earlier (a little over six and a half years) or later (seven and older).
At the same time a year before the planned enrollment, many parents prefer to take their children to preparatory classes for a year. That is, already at the age of five you need to carefully decide when to go to school, to start classes.
And this means that issues related to health, by this time it is desirable to solve.
At the age of five, the child must be examined by all medical specialists. Moreover, parents should take it not formally, but very seriously and try to correct any health problems, if they show up, before they start school.
The main aspects that need to be paid attention to and which will be subjected to the most serious workload at school are: eyesight, spinal health, ENT organs health, nervous system, gastrointestinal health and the child's overall immunity.
At the age of five, an ophthalmologist assesses the child's visual acuity and color perception. The most common problem is myopia.
Its causes may be hereditary weakness of accommodation (the ability of the lens to change its curvature, which is necessary when viewing objects close), uncontrolled watching of the TV (for several hours in a row) and the fascination with computer games. If the doctor diagnoses the child "myopia", he should be taken very seriously, as the deterioration of vision can occur quite rapidly, especially since the visual burden in older preschoolers in the modern world is solid.
However, following all the recommendations of the doctor, the problem can be corrected.
Regularly do therapeutic exercises for the eyes (which will help improve accommodation).
Observe the so-called "visual mode": straining your eyes as little as possible during the day, do not sit more than 30 minutes a day in front of the monitor or screen, constantly make sure that the child plays in a well-lit place.
Giving the child a lot of movement: with the apparent lack of communication, lack of physical activity contributes to myopia in many ways.
Ensure that the child does not lift weights.
If necessary, the doctor will prescribe a correction (pick up glasses) or medication support (vitamin complexes, drops, etc.).
If deviations are not identified, attention should be paid to prevention.
Do not allow to watch TV or read while lying, in case of poor lighting. Watch TV a maximum of 30–40 minutes a day, choose programs by age.
Strengthen eyesight and eye muscles. For 1-3 minutes several times a day to do the exercise: draw a circle on the window glass and alternately focus the eyes on it, then look into the distance.
The most frequent diagnoses when examined by an orthopedic surgeon at the age of five are incipient flat feet and sluggish posture (the child slouches, cannot keep his back for a long time in an even position, there are signs of various spinal curvatures). Congenital weakness of the connective tissue (connective tissue dysplasia), which is corrected by regular exercise therapy exercises (the doctor may recommend a visit to the exercise therapy group), follow-up recommendations of the orthopedist on the correct body position during walking and sitting, strengthening the back muscles ( charging, swimming).
Flatfoot is also corrected using an individually selected set of exercises and specialized shoes. The preschooler and the youngest student need to sleep on a hard bed, preferably on an orthopedic mattress.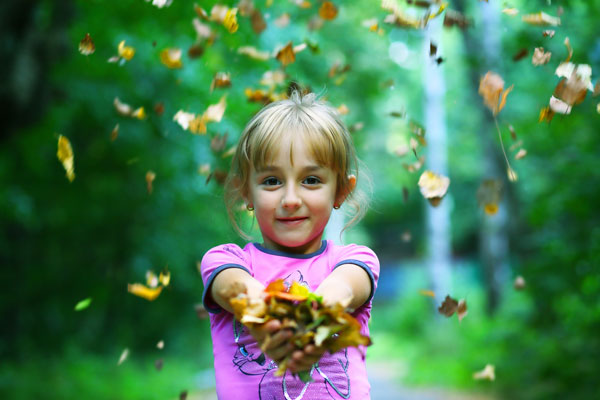 Frequent colds, acute respiratory viral infections, influenza – the most common problem among preschoolers and younger students. By themselves, such diseases are usually not dangerous, but with frequent repetition can cause quite serious complications. The most typical comorbid diseases that most often occur just in preschool children:
adenoids (nasopharyngeal tonsil proliferation, difficulty breathing, sometimes hearing loss, cough);
sinusitis (inflammation in the sinuses);
recurrent otitis (inflammation in the ear can occur including an increase in tonsils);
chronic tonsillitis (prolonged inflammation of the pharyngeal and palatine tonsils, accompanied by sore throat).
It is important for parents to remember that there are non-surgical methods of treatment for all these diseases. Doctors recommend surgical treatment only with the ineffectiveness of conservative therapy.
Today, there are many techniques: sanation of the sinuses and nasopharynx by moving along Proetz, washing the lacunae of the tonsils with antiseptic solutions, and blowing the auditory tubes. In order to restore the mucous membrane, ENT doctors recommend laser therapy, electrophoresis, various types of currents.
Causes of frequent colds: reduced mucosal immunity in conditions of poor city ecology, lack of "hardening" in children – the ability to adapt to temperature changes. The best prevention of any colds – walks in any weather in clothes suitable for active movement.
There is a great way to break the vicious link "wet feet – ill". From 4 years old, you can teach your child to wash his feet with soap and water up to his knees along with other hygienic procedures – first with 37˚ water, then every day or two, reducing it by a degree and gradually bringing it to cold (14˚).
Soap and wash soap – this procedure allows you to withstand the right time in cold water. Then you need to thoroughly wipe the legs and put on socks.
If you do this every day, the effect of hardening will be really noticeable.
At the reception at the neurologist, it is important to tell in detail about all the problems that worry parents.
The child is extremely excitable, active (it is difficult for him to concentrate, to sit still).
The child, on the contrary, is sluggish, has little interest in communicating with other children, has problems with the adaptation plan (it is difficult for him to communicate with his peers, adults, and kindergarten teachers).
There are problems with speech (stammer, stutter, confuse words).
Sleep is disturbed (falls asleep poorly, sleeps restlessly, nightmares occur at night).
There are any obsessive habits (biting nails, pulling hair) or tics (in certain situations there are twitching eyelids, lips).
Each problem requires an individual approach and solution: these may be general recommendations on the day regimen and nutrition, examination and further work with a children's clinical psychologist, drug therapy. The neurologist will give an opinion on the lability of the psyche, strength or weakness of the nervous system. Admission to school and the first year of schooling is always associated with stress for a child, therefore, if problems do not begin to be adjusted in advance, they have every chance at school to get worse.
The work of the gastrointestinal tract is influenced by many factors: congenital features, stress (causing cramping and pain) and irregular and unbalanced nutrition. During the examination, it is necessary to inform the pediatrician if the child has problems with the work of the gastrointestinal tract: stool disorders (recurrent constipation or diarrhea), appetite disturbances (refuses to eat or, on the contrary, eats irregularly and a lot), flatulence, acute pain or pain occurs regularly during some period of the day or after taking a certain food.
Do not leave without attention and problems with the tummy, which the child had before – even in the first years of life. Taking into account the symptoms, the doctor may recommend an ultrasound of the abdominal organs to make sure that there are functional or functional abnormalities in the stomach, liver, kidneys, gallbladder (the most common disorders are: intestinal and gallbladder dyskinesia, secondary pancreatitis, gastroduodenitis, and so on. P.).
If such changes are detected, the gastroenterologist will help to correct them, adjusting the diet, diet, offering drug therapy.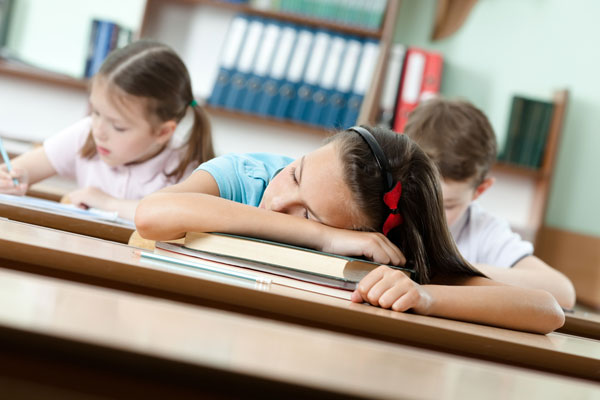 At five years old, the child must be examined by a speech therapist. Often a child with speech disorders is afraid that they will laugh at him, he becomes ill-disinterested, hesitates to read out loud, to answer lessons. Speech therapy problems are important to correct before the start of school.
Speech therapist can recommend speech therapy massage, oral classes (in a group, individually and at home).
Approximately a year before entering school, it is worth gradually adjusting the child's regime to that which he will have in the first grade.
7.00−7.20 Lifting, washing.
7.20−7.40 Rich breakfast (ideally – porridge and hot drink)
8.00−11.00 Lessons at school begin, as a rule, at 8.30, which means that at home it is worth developing classes at home in the morning. 2-3 sessions of 20-30 minutes with quite long breaks (15-20 minutes) will be quite enough.
11.00−11.20 At school for first-graders, the second breakfast (the first one is supposed to be at home) begins after the first or second lesson, which means that you can also have a light snack at home 3 hours after an early breakfast.
11.30−13.00 Walk – a very important part of the schedule, it is the best prevention of physical inactivity.
13.00 Lunch (soup, hot dish with meat, fish or poultry, drink).
14.00−16.00 Sleep or quiet games.
16.00 Tea time (dairy products, cookies, fruit, drink).
16.30-17.00 Developmental classes (during this period there is a rise in mental activity, in the future this is the time that the child will spend on preparing homework).
19.00 Dinner (fairly light, without spices, exciting drinks (cocoa, strong tea), it is better to do without meat, often cook vegetables, cereals, offer fermented milk products).
19.30–20.00 Quiet games, ideally – quiet walk; better not to watch tv before bed.
20.30-21.00 After all the evening hygienic activities, the child goes to bed.
Offer your child to drink clean water throughout the day. This will help control thirst and appetite, not "grab pieces" between meals and not learn to drink ready-made soft drinks (especially carbonated).
You do not need to load a 5−6-year-old the same amount of tasks that a first grader will have, he is not ready for this. Supporters of "early intellectual development" should remember that preschoolers predominate in their creative thinking, and the ability to analyze and synthesize comes later.
Real serious classes in mathematics, writing, reading should be postponed until 7 years.
All "classes" are held in the form of a game. This is only a preparation for study, but not the study itself.
No need to sit down with a child for 5 years. Draw with it rain, grass and flowers – this is the training of the ability to hold the same lines, to hatch, draw hooks.
Sculpt from plasticine, strengthening the hand, and do not learn to properly hold the pen; count pebbles on the street and learn to group them and compare them according to the form, but do not solve the examples "Game" skills later smoothly transformed into training.
Do not evaluate the child's work: training is training: if a person practices, he will definitely achieve success, even if not immediately.
Occupations should last no more than 20-30 minutes, between them it is necessary to take breaks so that the child can lose the energy accumulated while sitting. It is useful to do exercises for hands, eyes, finger exercises or small exercises.
Properly organize the workspace: adjust the height of the table and chair so that the child can sit with a straight back, and the distance between the eyes and the notebook is about 30–35 cm. It's easy to determine the ideal distance: if the child is sitting on a chair with a straight back while the hand is on the table on the elbow, the middle finger should be on his temple.
If the distance is different, it can lead to tension in the back and neck, affecting visual acuity.
The table should be well lit, preferably natural lighting; the light should fall to the left.
Getting acquainted with the programs and teaching staff of schools, parents need to be guided not so much by ambitions to study in an "elite school" or, from first grade, to study in depth any subjects, but rather on the child's capabilities. If a child gets tired quickly, he is excited or, on the contrary, too dull, you should choose a class with a basic program and a low load.