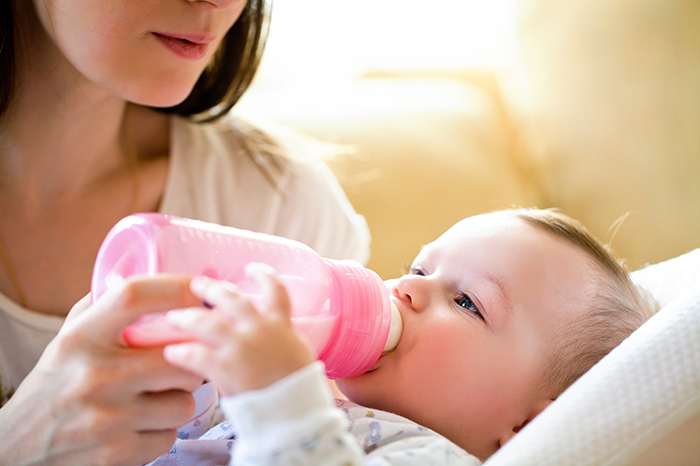 Until the end of February, the collection of folk remedies continues to check the quality of breast milk substitutes. A crowdfunding project on planeta.ru portal for independent quality and safety testing of adapted milk formulas from leading Russian and foreign manufacturers was launched on November 20, 2014.
Opened the project National Association of Genetic Safety (OAGB), together with the Research Institute of Baby Food. By the way, the launch date was not chosen by chance – World Children's Day is celebrated on November 20. With the abolition of mandatory certification of food products in 2010, the following questions are urgent: How safe is baby food now?
How much does it correspond to the declared quality? Does it really contain only the ingredients and in the quantities indicated on the package?
One of the first inspections carried out by OAGB in 2004 showed that 10 out of 14 baby foods contained GM ingredients in quantitative limits from 20 to 100% of the corresponding genetically modified component in the product. At the same time, there was no labeling on the product label reflecting the presence of the GM source, which contradicted the current Russian legislation.
"We are responsible for the future and well-being of our children, so our duty is to do everything we can to protect their health during the most vulnerable period of life — up to one year," says OAGH Director Elena Sharoykina. – The experience of the OAGB shows that manufacturers are far from always honest with consumers, even if it comes to such a category as baby food. Unfortunately, today the resources of state supervisory authorities are not enough to ensure proper quality control of such products. That is why the NAGS proposes to unite efforts and protect the rights of Russian infants to quality and safe food all together.
Supporting a project to test adapted milk formulas, parents of young children will gain invaluable information about what products you can entrust the health of your baby. "
Each caring Russian can take part in the project. To conduct a comprehensive check of five samples of adapted milk mixtures across the entire spectrum of biological safety indicators, it is necessary to collect 535,000 rubles.
This money will be spent on the purchase of samples of products (breast milk substitutes), the organization and conduct of laboratory research. Experts will carefully examine the composition of the mixtures, check for the presence of unhealthy factors in them: microorganisms and toxins, GMOs (genetically modified organisms), as well as the ingredients necessary for the development of the organism.