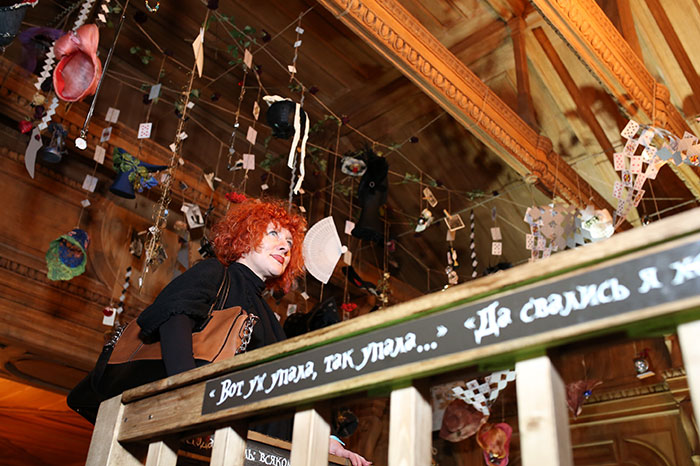 In the Moscow mansion of Saltykov-Chertkov, where the exhibition-illusion "Alice in Wonderland" continues, on November 13 two more expositions opened. Now there are two more exhibitions in the mansion: "The Secret Room of Dolls" and the memorial exposition of headdresses "Above the head!".
The latter is dedicated to the memory of the famous hat designer Violetta Litvinova.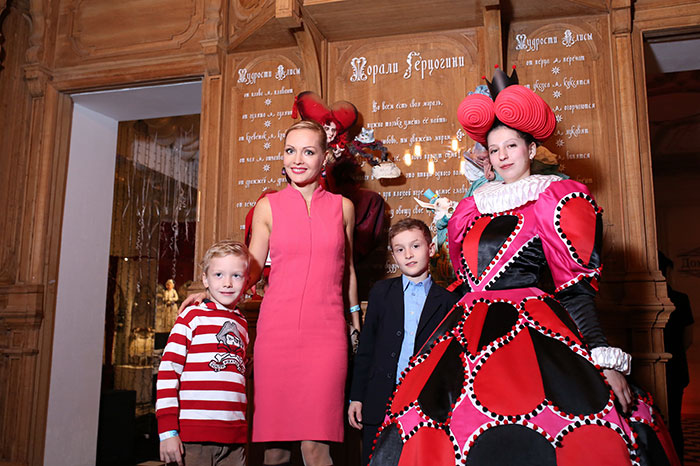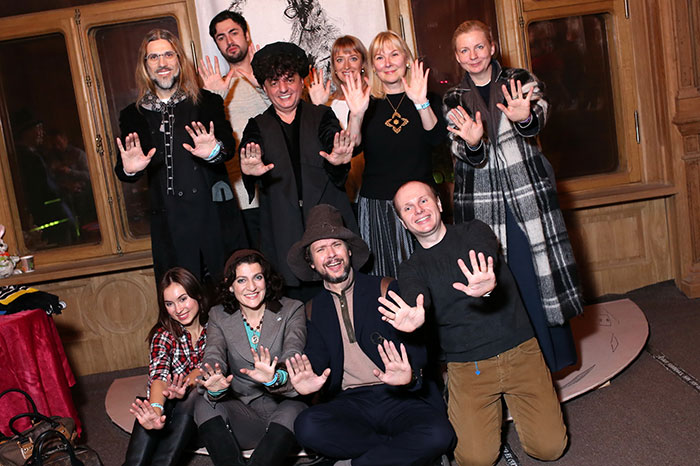 The idea of ​​the exposition belongs to the curator of "Alice in Wonderland" Maria Milyutina. She noted that the mansion itself, with its fantastic architecture, suggested to them the idea. "The idea to create a secret room for dolls at the exhibition has long been in sight.
We have a hidden from the space, which leads into a heavy oak door. The door itself is so gorgeous that it always attracts guests to open it. "- admitted Maria.
Previously, this door served as an exit from a small wooden dining room on the second floor of the manor. It was in this hall that an exhibition of rare author dolls was placed.
Here you can see many interesting images of Alice, as well as a variety of images of the Queen, Duchess, Hatter, March Hare, Sonya Sonia, Blue Caterpillar, Humpty Dumpty, Trulyalya and Tralyalya, White Knight, Frog-livery footman, and, of course, many Cheshire Kotov and White Rabbits.
As for the exposition of Violetta Litvinova, it has a sacred meaning for the project "Alice in Wonderland". "Even during her lifetime, Violetta called herself" the Mad Hatter, "and for our big exhibition her work became the pearl of the collection," Maria Milutina noted.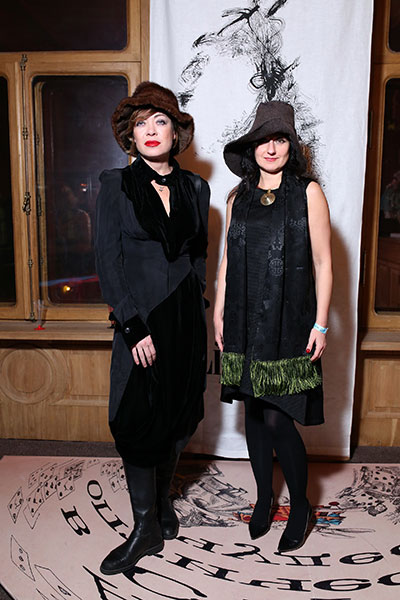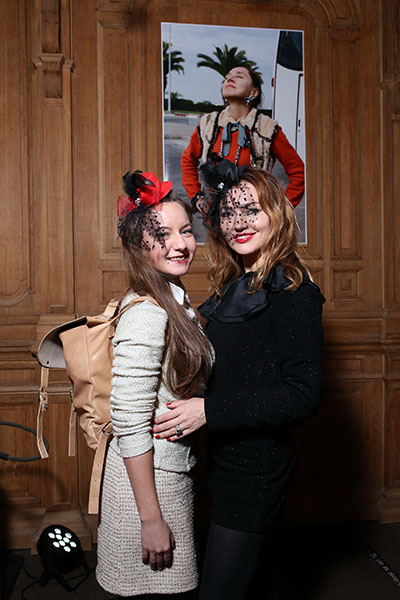 "Above your head!" Is the favorite motto of designer Violetta Litvinova. She passed away in the summer of 2015. The exhibition presents a complete retrospective of her works, all the periods of her 20-year-old creativity: from the fascination with the Middle Ages to the cylindrical forms.
For a variety of techniques and techniques, Litvinova's legacy has few analogues in the world; from avant-garde to historicism, from straw, furs and felt to plastic and designer knitwear.
In addition to hats, here you can see all kinds of favorite things Litvinova, accessories, sketches, jewelry and much more. By the way, the title of the exhibition "Above the head!" Is also a call for visitors to pay attention to the way of presenting hats.
All items are attached to the ceiling beams and seem to hover over the audience.
At the opening of the exhibition came many stars of Russian fashion and show business: Victoria Andreyanova, Elena Suprun, Svetlana Tegin, Natalia Lesnikovskaya, Armen Yeritsyan, Irina Dmitrakova and others. Many of them came in hats by Violetta Litvinova.