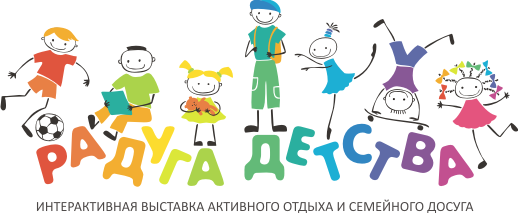 The exhibition will operate under the motto "For children and for the sake of children!". Its participants will be the children themselves, their parents, grandparents, educators and educators, as well as experts in the field of childhood. Visitors to the exhibition are offered a rich and exciting program covering the main thematic areas of the exhibition. The "Rainbows of Childhood" venue will be divided into 7 thematic zones: "Sport and a healthy lifestyle", "Education and Development," Health and Safety "," Tourism and active recreation " , "Culture and Art", "Urban Environment" and "Infrastructure for Family and Childhood".
Thematic sections of the exhibition "Rainbow of Childhood 2012" will present museums and theaters, art salons and cultural centers, cinemas and animation studios, sports organizations and sports events, medical and sports centers, early development and out-of-school education, pre-school and school education institutions, children's tourism and seasonal recreation, children's hairdresser's and cafes, children's shops and industrial enterprises and the organization of children's and family infrastructure.
Especially for the guys at the exhibition will work "Children's Expert Council." He will act as the organizer of the press club, form his own expert platform, conduct an expert assessment of the exhibition program and the Children's Choice competition, in which games and toys, books and cartoons will be evaluated. In addition, for the guys at the exhibition will act zones of games, entertainment and good deeds.
Children will be able to visit literary and musical drawing rooms, a wide variety of studios and workshops, and meet with representatives of heroic professions.
Adults will also find a lot of interesting things at the "Rainbow of Childhood" exhibition: here you can get the most relevant and reliable information about the possibilities of state support for the family institution, the latest scientific achievements, new education, training, development and leisure programs for children and families. A parent committee will be formed from the most active parents, which will hold 5 parent meetings on the most pressing topics: "Large family", "Modern mobile family", "Independent mother / independent father", "Many working parents", "Parents activity".
Based on the results of its work, the Parents' Committee will submit a resolution to the Presidential Coordination Council on the implementation of the national strategy of action in the interests of children.