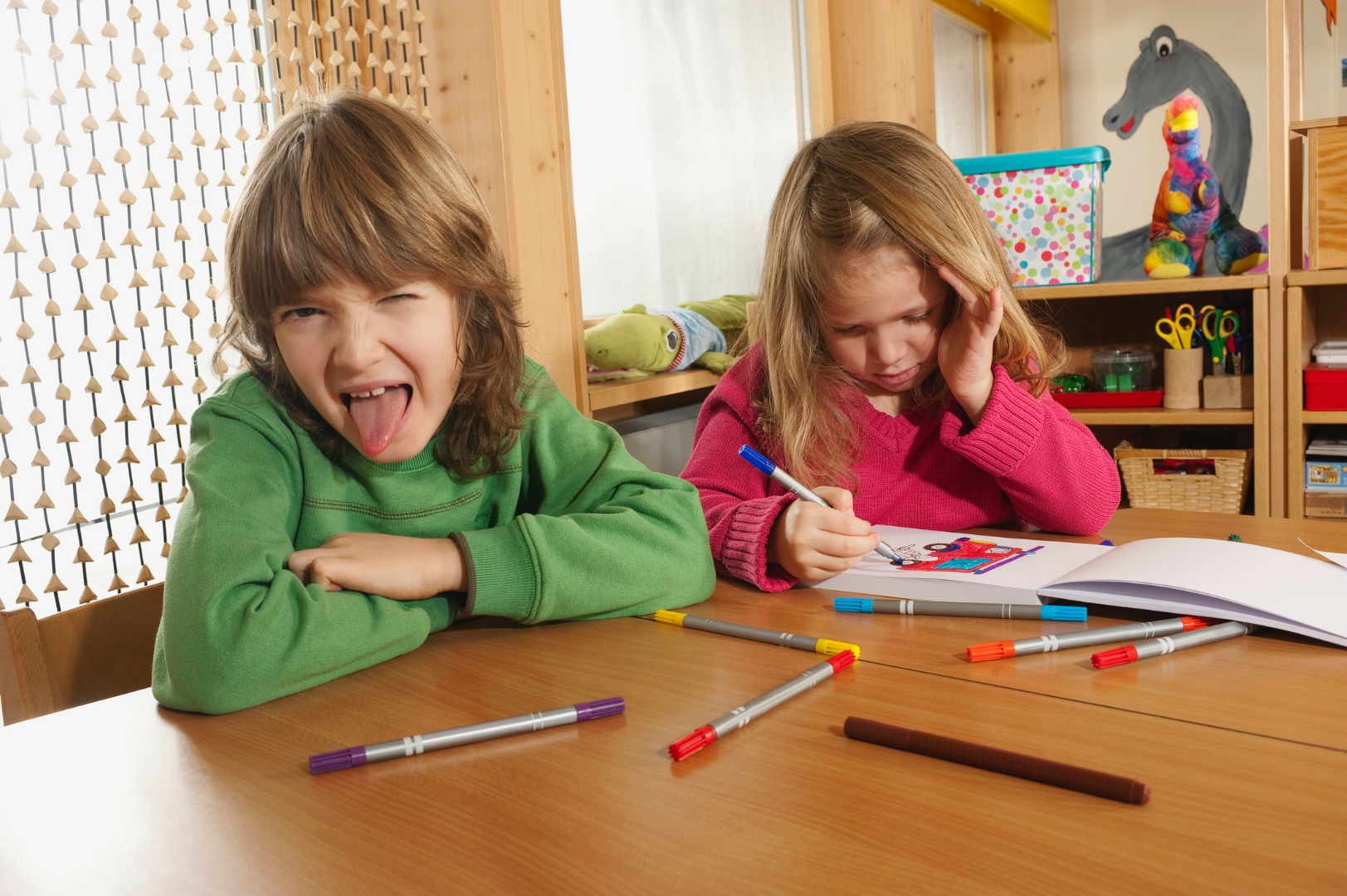 Your baby does not perform tasks in kindergarten, but at home he successfully copes with them. What is the matter?
Neurological status should be checked. The neurologist will evaluate the work of the reflexes, determine whether there is an increased or decreased body tone, as well as a normal level of concentration.
The doctor may refer you for additional research.
It is important to test the performance of higher mental functions in order to assess how well the child is developing. The child neuropsychologist deals with this issue.
The specialist will identify the strong and weak links in the brain of the baby. He will explain why he cannot complete the tasks in the kindergarten group, and will give recommendations.
Perhaps your child needs an individual approach, which is not in kindergarten.
Sometimes difficulty concentrating is due to the fact that the child next to other children is not able to concentrate. Knowing that it will turn out to be worse than that of other children, he purposely tries to make everyone laugh and show that he is a bully in order to hide his weaknesses and experiences.
Also, the cause of "bad" behavior is slow inhibition of the nervous system. This contributes to high arousal, impulsiveness in a crowded place, next to other children.
And it is difficult for a child to turn on braking and proceed to the task. Sometimes he wants to do only what he wants, but not what the caregivers currently require.
For this ability in response, the frontal structures of the brain, "supervising" a person's control over his behavior, the ability to hold attention.
It is very important to undergo an early diagnosis and determine what kind of help is needed for the child. A child psychologist will find out if there are any problems surrounded by a boy. The reasons for not wanting to study in a kindergarten can be found in complex relationships with caregivers.
Perhaps they compare the success of children and say about it for all to hear: "Look, Masha drew better than you." It is unacceptable. Such a treatment forms a low self-esteem.
And the child may intentionally refuse to perform the task and play the role of a clown to be interesting and meaningful to other children. You can only compare the achievements of the child with his own achievements.
For example, "Alyosha, today you drew a little man better than yesterday! You are well done! "There can be many reasons, so it is very important to pass diagnostics by specialists.
And then follow their recommendations. Then the child will succeed!