In the fitness club Dr. Loder to future moms special relationship. It is customary to work with them not individually in a group.
Indeed, it is only in this case that the coach has the opportunity to create a personalized program for each guest and closely monitor her state of health during the training.
What do the specialists of the fitness club usually offer to young ladies? Pilates and exercises in the pool – both types of load are considered the most suitable for expectant mothers.
Why?
Pilates strengthens the deep muscles of the back, which, in turn, tighten the abdominal muscles (the secret of Pilates is to work out all the muscles, both strong and weak).
In addition, in the classroom, future mothers learn to breathe properly, and this skill will be needed during labor and delivery. Do not worry if you have not had the opportunity to attend pilates classes before.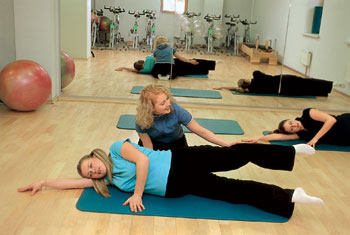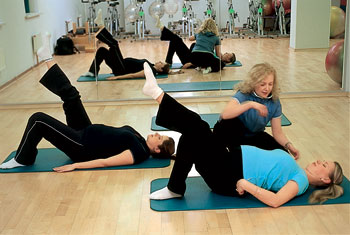 For the first time having tried yourself in the role of "girls on the ball" during pregnancy, you will willingly agree to come to the gym again and again. Moreover, the trainer will do everything possible to make you comfortable: select exercises that will correspond to the level of your training, and determine the duration of the "lessons" (2-3 times a week for 30–60 minutes).
As for water activities, it is better to dive into the "deep sea" after the first trimester is over – the most alarming of all three. In the water, you can easily perform all the exercises that are offered to you.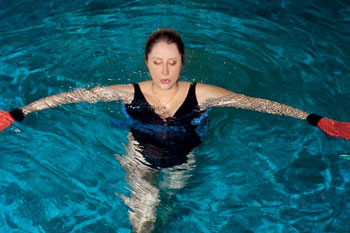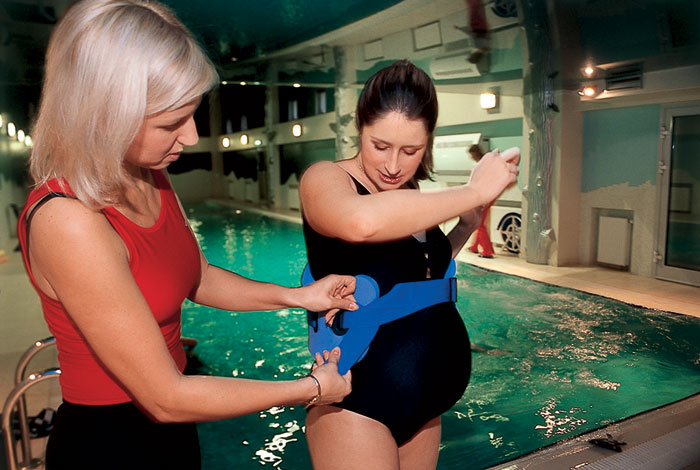 "The goal of water activities is to strengthen the muscles of the back, abdomen, buttocks, legs and arms," explains Elena Prudnikova, personal water coach. – So we help the future mother to get rid of not only unpleasant sensations, for example, back pain, but also to solve the problem of excess weight during pregnancy and after it (does every other young lady in a position dream about this? – Author's note).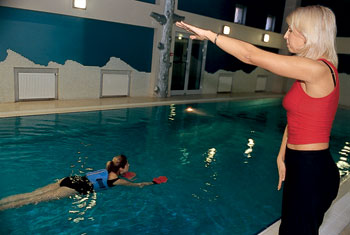 Plus, the water relieves pressure from the veins of the legs and improves blood circulation, and swimming prevents the appearance of stretch marks. As for the duration of classes, we usually invite expectant mothers to come to the club 3-5 times a week for 45–60 minutes – it all depends on how well the woman is friendly with the water and what her level of training is ". Earnestly?
Then, without wasting your time, buy a comfortable and beautiful sports uniform, a swimsuit and start to take care of yourself and your baby with pleasure!