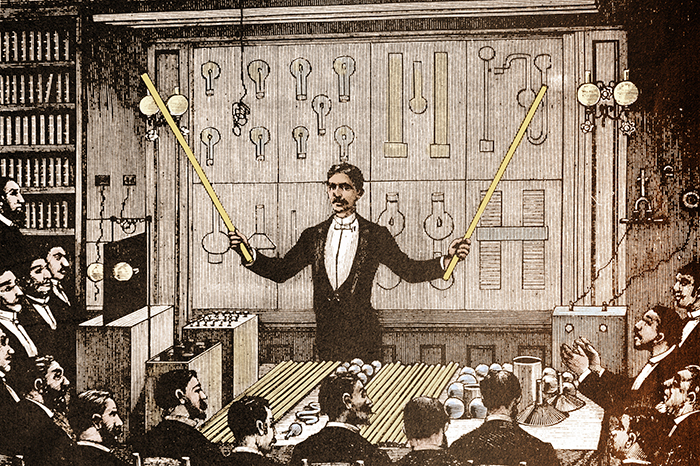 On July 10, 2016, the whole world will celebrate 160 years since the birth of "the man who invented the 20th century" – the genius of electricity, the great Serbian engineer and physicist Nikola Tesla.
Nikola Tesla has several hundreds of inventions and discoveries, thanks to which in the modern world there are mobile and wireless communications, remote control, radio, generators, transformers, electric motors and much more. The name of the genius is called the unit of measurement of magnetic flux density (magnetic induction). During his lifetime, Nikola Tesla's popularity was incredible, he was recognized on the streets, there were huge queues at his shows, he was considered an outstanding scientist, but at the same time this great mystifier.
There are still legends about his life, and the most incredible events and incidents up to the Tungus catastrophe are attributed to his authorship.
Celebrate the round date will be worldwide. In Russia, the main platform will be Tesla-Hall, a science and entertainment center, where the ingenious inventions of mankind in the field of electricity will be displayed on an area of ​​1000 m2.
Especially for the anniversary of Tesla, a scientific educational and entertainment program has been prepared, which will last almost a whole summer from June 10 to August 20.
Lectures "Safe Electricity" for children and adults, literary readings, electric concerts and much more. In #TeslaHall you can see various devices and devices that clearly explain the nature of the electric current. Among them: Tesla music transformers, DC multipliers up to 75 kV, Marx generator, ion engine.
And that's not all!
The final chord of the celebration of the anniversary of Nikola Tesla will be # Teslaton – an exhibition of high-frequency and high-voltage technologies.