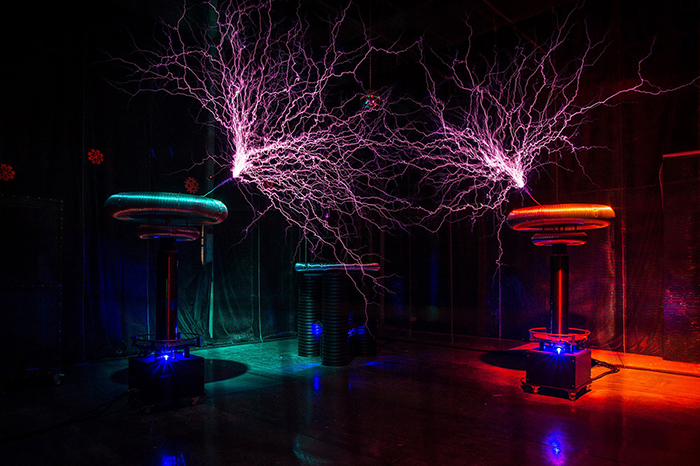 New Year's show combines a fabulous story and technology "Tesla Show". Directly on stage in the generators with a voltage of 1-2 million volts are created electrical discharges dancing to the beat of the music, and the lightning catcher Megavolt controls them.
Throughout the presentation, he is in the epicenter of the electric storm, demonstrating the wonders of physics to the audience.
Residents of the country OZ were preparing for the celebration of the New Year and decorated the Christmas tree. All were in anticipation of a fun holiday, but when they tried to turn on the garland, they found that someone had cut the wires. It turned out that the evil professor Elektrozar decided to spoil the holiday – to de-energize the OZ country, destroy all electronic devices and seize the country with the help of electromagnetic weapons.
But his plans did not come true. Megavolt and his friends defeated Professor Elektrozara, and the New Year holiday in the country OZ did take place.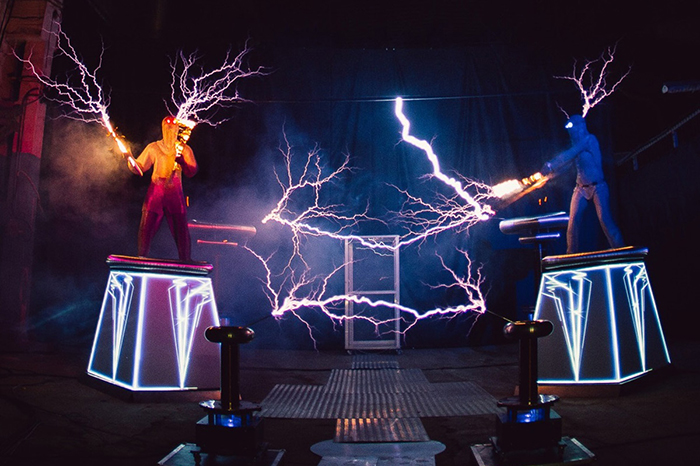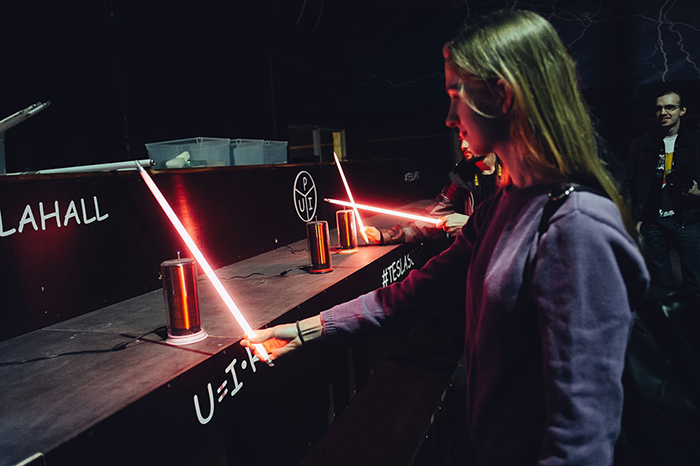 Laser show and real electronic music performed by lightning add a mood of ultramodern action that can impress both children and adults.
Guests will see:
15 Tesla transformers of various sizes and capacities.
Real lightning length from two to seven meters.
Tesla show Megavolt-Lightning Lord.
Attraction Cell of Fear
Plasma Show
Neon show
The show will be held daily from December 23 to January 8 at 12.00, 14.00, 16.00, 18.00. The duration of the program is 1.5 hours.
Ticket price: 1900 rubles.
Age: 6+.
Details on the site
Telephone for ordering tickets and information: +7 (495) 764-87-17
Address: Volgogradsky Avenue, 32 bldg. 36 (m. Volgogradsky Avenue).