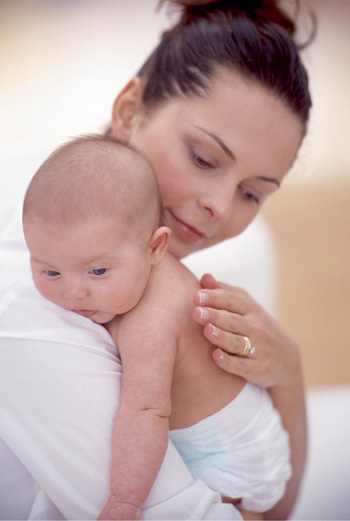 Milk intolerance may be due to lactase deficiency – the lack or absence of the enzyme lactase in the baby's body, which is responsible for the breakdown of lactose, the main carbohydrate contained in milk. Due to the fact that lactose is not completely broken down, fermentation processes are intensified in the intestine, therefore, children develop bloating, colic, and frequent loose stools, sometimes foamy, with a specific sour odor.
To identify lactase deficiency helps the analysis of feces for the content of carbohydrates: if their level is elevated, then they are poorly split. However, if the diagnosis is confirmed, this does not mean that the baby should not be given milk. If you are breastfeeding, before feeding, it is enough to give him a drug containing lactase (Lactase-baby, NEC).
One capsule is designed for 100 ml of milk, however, the lack of enzymes in all manifests itself in different ways, and the doctor should select the dose. The principle is this: first you need to decant some milk (no more than 50 ml), dilute the recommended amount of lactase in it, wait a few minutes, give the crumbs this mixture with a spoon, and then offer him breast.
Mom too is better to stick to a sparing diet. Although lactose from my mother's menu does not get into breast milk, some products from her diet can aggravate the condition of the baby. For this reason, mothers should temporarily exclude food that enhances the fermentation processes in the stomach: fresh apples, white cabbage, cucumbers, plums, legumes, and whole milk in its pure form.
The ban does not apply to fermented milk products, because their lactose concentration is much lower.
Oily lactose-free mixtures are prescribed to artificial children. Sometimes they can be combined with ordinary mixtures, but this decision should be made only by a doctor.
He will tell you when lactose free mixture can be canceled.
Lactase deficiency occurs only in those babies who have a predisposition to it.
Most often, premature babies, babies with intrauterine growth retardation and infants who have had an infection face this problem. If the lack of the lactase enzyme is associated with the immaturity of the gastrointestinal tract or temporary disruptions in its work, then the prognosis is favorable. Since lactase is produced by the cells of the small intestine, as the intestines mature, usually by 3, 4 months of age, the enzyme activity is restored.
Much less often in children occurs congenital form of lactase deficiency, in which lactase is completely absent in the body. In this case, intolerance to milk and dairy products will last for a lifetime.