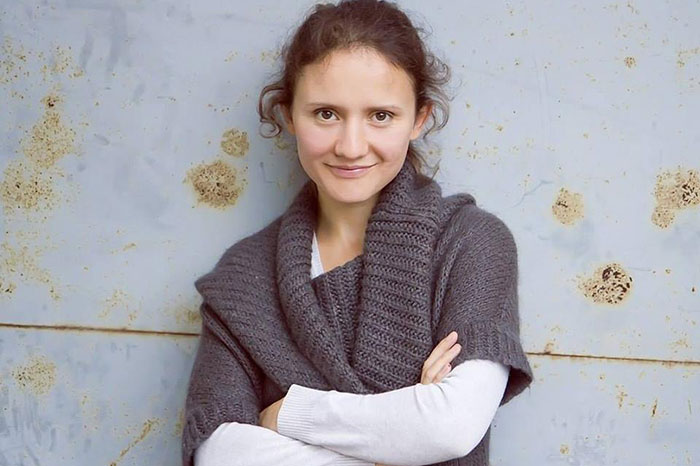 Tatyana Glezer, BabyConcert project manager (35 years old, mother of two children):
The main idea of ​​BabyConcert projects is the free behavior of children during concerts, where they come with their parents. A baby can listen to music while sitting, lying, crawling, dancing or singing.
My mother is a professional musician, violinist. Pupil V. Spivakova, O. Krysy, she began working in the symphony orchestra since 1985, when I was 5 years old. I did not go to kindergarten and spent a lot of time at rehearsals of the orchestra where my mother worked (Small Symphony Orchestra conducted by Y. Simonova).
Listening to music in a free atmosphere was natural for me. I could dream, draw, study behind the scenes of the rehearsal halls, where my mother worked (conservatory, philharmonic hall, Bolshoi Theater). Classical music was in many ways the background of my childhood.
Before her mother began working in the orchestra, she was a music teacher in one of the central Moscow schools. She took me with her to the lessons, her pupils came to our house. All this was very inspiring for me.
At that time, I dreamed, like my mother, to play the violin (although I graduated from music school in piano).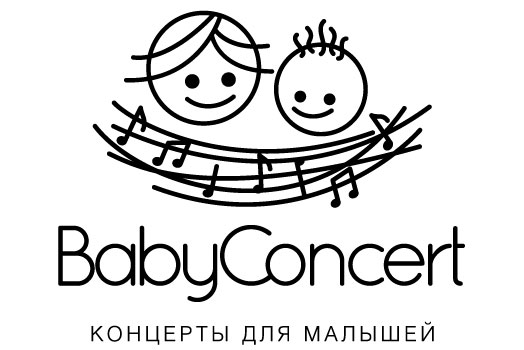 The impetus for the BabyConcert project was, of course, the birth of my own children. My mother conducted active solo activities, organized many concerts in the chamber areas for her friends. I helped her in the organization and even was her accompanist.
When one of the first times I came to her concert with my eldest daughter, I saw how my one-year-old daughter can calmly listen to music while doing her own thing, while everyone is calm: the atmosphere is chamber, the audience is calm about what my daughter is doing their own affairs, and not sitting like glued to a chair, no one pulls it. That was the first time when the idea of ​​Baby Concerts came to me.
It was 2008. True, I realized it 4 years later, because at that moment I was working remotely, and then I became pregnant with my second daughter.
When the youngest turned 2 years old, and she already became more independent, I acutely felt the need to do something else. I didn't want to go back to what I was doing before (work in the "Riceche", marketing), and for a long time I was looking for, listening to myself, to others. Of course, motherhood changes a woman.
Very many of my friends have opened their own business, which is directly related to motherhood and which allows you to work with small children and without being separated from them.
Now it is difficult to remember, but I do remember exactly what the fear was. I do not remember what I was afraid of.
Probably, she was afraid that "everything just won't work out". It is unlikely that it was a rational fear, rather, the usual fear for a person leaving the comfort zone and starting something new.
I hoped, of course, that everything would be fine and that my project would become successful, recognizable and loved by other people.
There is no direct connection with any methods. But in the base, in the idea of ​​the project are all the main directions in the field of child development.
These are the Montessori ideas, which prohibit the imposition of activities on children. This, although very remotely, the ideas of Waldorf pedagogy: we acquaint the child with a live sound, letting children touch the instruments, join the music by touching.
Excludes any imposition and obyazalovka. We strive to ensure that, in the first place, parents enjoy themselves. Then the children, looking at their parents, will also feel an interest in what is happening, they will feel value.
Development occurs through joint activities with parents, which is of great importance to the child.
In addition, in children at an early age hearing is also aggravated. Associated with this is the increased ability of young children to learn foreign languages.
Kids hear sound nuances much sharper than children are already 10 years old. Therefore, it is very important that the music becomes part of the baby's sound arsenal, and the quality of performance plays a very important role here. It is unlikely that listening to music at home can be compared with live sound.
Although at home listening to music, of course, is also very useful. For example, my acquaintance pianist, who always turned on the radio "Jazz", the 1.5-month-old son once asked: "Mom, turn on the radio" Jazz ".
Mom asked for interest: "Phil, and what is jazz"? To which the son answered her: "Well, this is when" pa-du-pa-du-baa ".
That is, he has absorbed it all his life.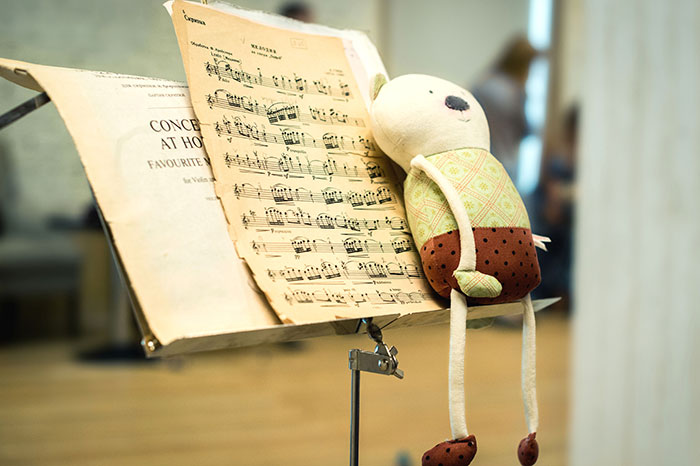 Mostly in our concerts classic. But we are pleased to invite interesting musicians from other genres.
For example, we had a concert of the Georgian group "Asea Sool", and it was absolutely unbelievable: it turned out to be a real jam session where children were given microphones, they were allowed to beat the drum, and the musicians improvised in their voice and on the guitar along with the kids. Or we have an Austrian singer performing a very interesting, melodic music – Renato Unterberg with the band The Pond Pirates. There is our favorite band KUBANATY, which sings Cuban songs and also sings children's songs in Latin American way.
Before the New Year, Zhenya Lyubich was our guest – it was a very intimate, emotional concert.
At our concerts we would like to see all parents with such a feature that I would call "open-mindedness". People open to everything new and with interest perceive the world.
The entire concert area can be called gaming. But relatively speaking, it is divided into 3 parts: a zone of creativity, where children can draw; a crawl area where children who cannot walk can crawl on clean mats, and a dance zone. In the area of ​​creativity is usually present our teacher, who helps children to draw.
It rarely happens that a child shouts at our concerts, however, if this happens, parents can leave the hall, calm the baby and come back.
There is a sense of guilt, but it is existential, I try to work with it and "decompose" into constructive components. That is, do not blame yourself, but understand where and how you need to rectify the situation so that it becomes easier for everyone.
I am approaching the image of a business woman, although in my view a business woman is, of course, more organized and orderly than I am now.
Now I am more of a mom than a business woman, first of all, by the time I spend on children. In general, smart people say that first of all you need to be a wife, and then already a mother and a business woman. I also keep this in my head, but it turns out to be not very practical.
Thank you husband for patience, understanding and support.
Of course, I tried to instill in children a love for music, but I do not impose musical styles on them. That is, I just listen to them with what I like, and I hope that this will somehow affect them.
But at the same time I am very loyal to their taste preferences, because I am convinced that this is their own business. For example, my eldest daughter loves Lady Gaga very much. And only recently managed to divert her to ZAZ 🙂
Here it is necessary to determine what entertainment is, and what art is. If entertainment is something that brings you momentary joy, like a lollipop that does not benefit the spiritual development of yours, then BabyConcert is not entertainment.
Just because I believe that music is more than candy.
If by art we mean the process of creation, the creation of something new, involving spiritual resources, then yes, BabyConcert is an art. Each of our concerts is not like himself. We have viewers who go to the same programs three times.
These are, for example, concerts "Flute Breath – Voice Breath" or concerts of the KUBANATY group. We invite to our concerts only highly professional musicians, only those who are very responsible and loving about their work.
At the moment, I feel great fatigue: my eldest daughter is finishing first grade at school and at a music school, and now, for example, today she has an exam on solfegio and a specialty. And I answer your questions, waiting for both of them to leave the pool – they go in for sports swimming.
Inspirations. There is a routine too, of course, but there are people with whom I share the routine, and this is very good, of course.
Although, to be honest, I also like the routine work, because she calms.