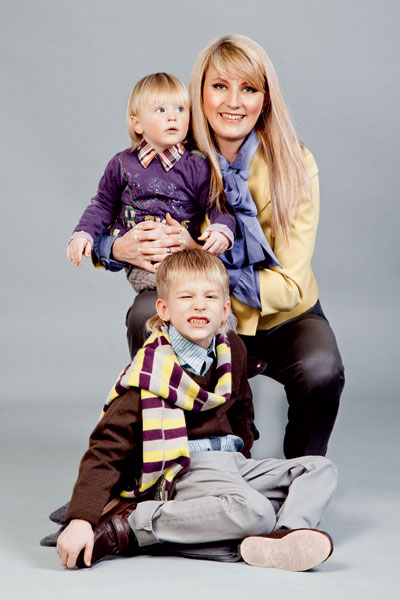 HAPPY PARENTS Probably, it is difficult at the same time to be a State Duma deputy and a mother of two children? SVETLANA ZHUROVA It is more difficult to be a mom-athlete. I can compare, because when the first son Yaroslav was born, I was still an active athlete and even won the Olympics.
Firstly, athletes are less likely to have deputies at home, and secondly, they are physically tired much more, and, finally, they have to make quite tough decisions for any mother, for example, to stop breastfeeding. And then I reached up to ten months, which is probably a record for athletes – they usually give up to feed earlier in order to continue training faster.
And when you are a deputy, you have the opportunity to be at home in the evenings, there is a weekend, in the extreme case, you can even take the child with you on a business trip. In any case, I was able to combine the work and the birth of my second son.
S.R. So you did not go on maternity leave? S.ZH.
Not. Literally from the meeting went to the hospital.
I felt so good that I didn't need a decree. And she fed Ivan up to a year and a month.
S.R. How did you do it?
At the meeting with a son wore? S.ZH. Of course not.
The fact is that Ivan had a clear feeding regime, with breaks for four hours, and I just drove home from work once a day. Both sons lived with me according to the regime, and not on demand. And, contrary to the popular belief that this does not contribute to long and abundant feeding, I did not know the problems.
Moreover, when Ivan was 10 months old, I went to Uruguay for two weeks, to the inauguration of the president. My son still has a certain amount of frozen milk, he was also fed with a mixture, and I regularly expressed in Uruguay.
She returned to Moscow and continued feeding for another three months.
S.R. Was Ivan a planned child?
S.ZH. Absolutely.
Even the month of his birth was planned. True, we thought about the girl … But the result was again a boy.
Probably, because I really wanted a brother with a specific name Vanechka wanted Yaroslav.
S.R. Svetlana, you are an active supporter of early swimming babies?
S.ZH. I came to this, inspired by the books of Dr. Komarovsky. The basic principle in early swimming is his advice plus the common sense of parents.
Armed with this, we plunged Yaroslav into a large bath as soon as his umbilical cord healed. Then the "Cheburashka ears" were made – a special cap to support the head above the water, and the son swam practically independently, and from the year to now – already in the pool.
So now he is a real Ichthyander. And with Ivan the same thing.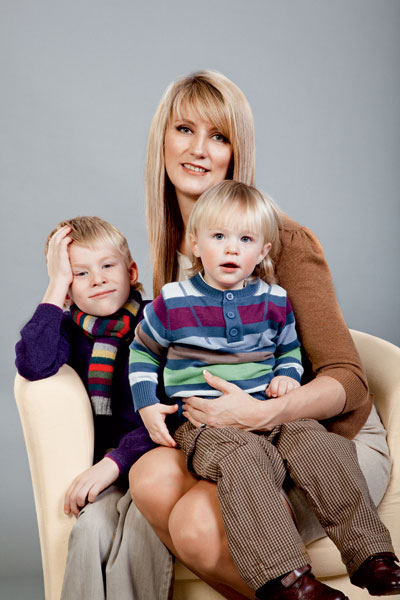 S.R. And what does this give a child? S.ZH.
Imagine a baby lying in a crib, sometimes a mother does exercises with him, massages, carries them on her hands, and the rest of the time he simply lies until he crawls. But he is not too comfortable, he feels badly his body.
In the water, the opposite is true; there it is good for him, he begins to feel himself in space, which, by the way, develops the brain very well. With Vanya, we literally sailed from sea to the sea.
They threw him off the pier, and he emerged with a smile, quite happy.
From swimming all systems: muscular, ligamentous, bone – develop harmoniously, and when a child begins to crawl or walk, he does it naturally. Now it's customary to learn to read, write early … But the child's brain develops in many ways due to movement. At first, he only knows the world through his body.
And, if he correctly feels himself in space, you can not worry about him. You can not run after him on the site, shouting: "You can not!", Do not be afraid to let go on a roller coaster, on climbing.
I have everything that concerns the movement – "you can." In this sense, the sons are completely free.
S.R. What, besides school, is Yaroslav doing? S.ZH.
He skates well. And very good for his age roller skating.
Plus rides on skiing, also at a good level. And the son goes to the Palace of Children's Art on the Sparrow Hills in the ensemble of them. Lokteva, to dance and to choreography.
And choreography, if taught as seriously as it is, is practically a sport. Yes, even the choir (he sings at home all the time) is also there.
S.R. Does he like to dance?
S.ZH. At first, I didn't like it too much, because to master even the basics of dance, you need to work hard.
And now I like even more singing. He even requests that the choir be canceled in favor of the dances.
S.R. Maybe later ballet will be?
S.ZH. No, I don't think so. In fact, I use choreography – namely, they are now engaged in it – as an excellent base for any sport.
And for girls, and for boys. I went the same way: first I was engaged in dancing, then in artistic gymnastics and only then in skates.
Gymnastics, stretching – seemingly simple, but very important movements – strengthen the entire ligamentous and muscular apparatus, prepare the body for the stresses that it faces in other sports. Incidentally, it is not always now that sports start with this – and, in my opinion, they are doing something very wrong.
S.R. How do you spend time with your family?
S.ZH. Of course, if we talk about the time that is given to children, then, unfortunately, it is not too much.
As soon as I come home, my sons completely usurp me, especially a small one. I eat only standing, because it is impossible to sit on a chair, Ivan immediately climbs onto my lap and tries to communicate.
But this is probably the problem of all the many working moms.
And in our free time we love to go to the country and there, in the fresh air, to walk, to run. In the fall, we go to many hours of hiking for mushrooms.
In winter we try to ski, and in the summer we go up to the mountains. Yaroslav has been participating in such campaigns since the age of five, therefore we choose such routes so that he can go through them and at the same time overcome himself, he felt that he had reached the top.
By the way, even for such small children it is a very good load, training and willpower, and the whole organism.
And I really like (and I advise them to all parents) board games, which are now an incredible amount. Not "Monopoly" any or "Mafia", and developing games, domestic.
For example, the game "Russia", the game "Guess and draw." You can't even imagine how a play with a child brings you together! This is a completely different level of relationships, it is such a passion!
It is clear that a parent may slightly give in at some point, but the contact, I repeat, is incredible. Only an hour spent with his son in this way is remembered as if he spent a week together.
S.R. Our answer to computer games? S.ZH.
Yes. Yaroslav, for example, has no crazy dependence on a computer.
Although he has a computer, he can enter and play without limit. And he likes board games more. Maybe because there is communication with other people, which is impossible with a computer.
There is a moment of excitement, struggle with people. And when you get used to it, you feel the difference: and this, it turns out, is not a living thing!
Do not argue, do not quarrel, do not defend their rights, finally. Joint board games are also interesting and useful for parents.
Often, during a game, a child manifests qualities that must be combated: for example, he is too psyche or cannot survive defeat. Especially, everything becomes obvious when you play with big companies, with children and adults.
And correcting the negative manifestations is also easier with the help of the game. The game is a very serious tool in the hands of parents. In addition, board games, it turns out, are fraught with many surprising discoveries.
Most recently, I discovered a game called "Imagine that …". 8 people can play.
On the game card we read: "Imagine that mother is a fairy-tale queen. How do you imagine it? "And there are 6 possible answers. Everyone at the table represents what the queen would be the mother of Light.
And my son too. And I myself write what kind of queen I would be. Then everyone turns over the cards and looks at what answers came together.
Interesting incredible! Does your opinion coincide with the opinion of your child; how does he perceive you?
S.R. Yes it is interesting to adults!
S.ZH. Can't even imagine how! We recently had a lot of fun.
The fact is that when there are not enough players, you write any name, for example (right in the rules suggest) the name of the president of the country. Lacked two names, we wrote: Medvedev and Putin.
Drop chip on Putin. Question: "Imagine that Vladimir Vladimirovich Putin is the hero of the program" Good night, kids! ".
And the participants are listed: Stepashka, Khryusha, Karkusha and host – Uncle Volodya. On this name everyone just lied under the table laughing! The children, of course, also understood and laughed too.
By the way, in such games there are enough funny incidents.
S.R. Svetlana, and yet, what is more difficult for you: to be a mother or a deputy of the State Duma? S.ZH.
I think that in general to be a parent is the most crucial, the most difficult task. Because it is often impossible to imagine what effect your action, perfect or imperfect, will have in relation to a child in a few years.
This is probably the hardest. There are no hard and fast rules regarding the upbringing of your own child, and no one will give universal advice. An individual approach is needed.
Therefore, the role of the parent is always difficult and responsible. In my opinion, not everyone succeeds in becoming a good parent.
S.R. But still, being a parent is also very nice.
S.ZH. It is a pleasure, of course.
When the baby approaches you, he hugs and says: "How I love you! You are my queen! "- so much can be endured.
Such moments – your recharge, helping to live. And it is mutual.
The child recharges you, you charge it. In my opinion, if there is this reciprocity, this interchange, everything is very good in the family.