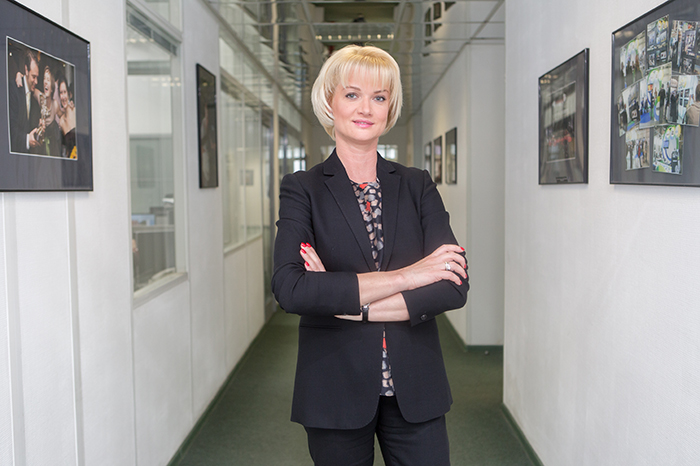 Svetlana Khorkina is one of the most titled Russian gymnasts. Behind athletes 13 victories in the European championships, 9 – in the world championships and 7 Olympic medals, two of which are gold. A year after leaving the sport, she gave birth to her son Svyatoslav.
She is currently married to FSB General Oleg Kochnov, who is 23 years older. Do you feel the difference in age and who makes decisions in their family?
How did Svetlana Khorkina get the rank of lieutenant colonel? Why does his son force him to learn Chinese?
How does an athlete and a deputy relate to a civil marriage?
– You became a world champion at the age of 15, and at 17 you were already an Olympic champion. Such a rise did not turn your head?
– I was surrounded by good people. The most important thing is my trainer, who was very sensitive to me and felt me ​​from hair tips to finger tips. He let me stumble a little, but at the same time he gave me a hand to set me on the right path.
And I had to, of course, apologize and work on.
– Parents gave you to the sport so that you could eat better and were always supervised. When did they realize that everything is serious with sports?
– It is very difficult. I myself am now a parent and I can say that it is difficult to understand how seriously a child is what he does, whether he is talented in sports or not.
Only a professional trainer can determine this.
– Who told your parents that you are talented?
– They did not take me to the gym because of their height and were afraid that I would not be able to bear such serious physical exertion. In the end, they took only to close the group by the number of people.
– Your purchase for the first monetary reward for winning the Olympics was a car for the Lada parents of the 5th model. Why, for example, not a beautiful dress?
– What for? I had Czech shoes, a tracksuit, a swimsuit and a hair tie.
You know, I came from another city with an aluminum mug, a pillow and a blanket. My parents raised me and, in spite of the fact that it was hard, they still gave me the opportunity to do my favorite thing.
I was then 14 or even 13 years old and I lived in the needs of a family. My parents brought me up like this.
– After winning the Olympics, you were asked to do an outright photo session.
– Yes, it was an opportunity for me against the background of popularity to try myself in a new image. And in fact, it turned out beautifully!
– Former President of the Artistic Gymnastics Federation Leonid Arkayev called you a bitch. Does this word describe you?
– He called, and it was fixed to me. But this is more about a sporting character.
It must be said that the path to the Olympic medal is not obscure by rose petals. Sometimes I had to bite my lips, overdo it, and pain, and resentment, and betrayal.
– A question from the magazine "Happy parents: have your life views changed after you became a mother?
– The birth of my son was the brightest event for me after the Olympic medal. I would like to feel this again, because I am a two-time Olympic champion – it is necessary to keep balance in the number of children.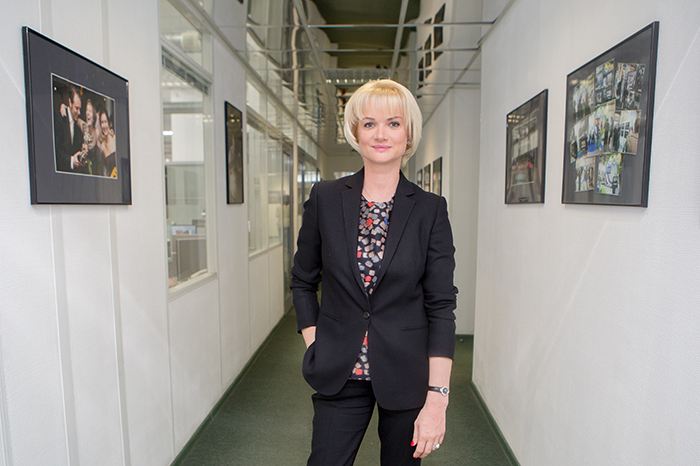 – Spouse supports you in this desire?
– He is always in favor. And I love children too.
– One and a half months after the birth of Svyatoslav, you tried to make several somersaults and nothing happened with you.
– I was nursing, and a whole year, and I am very proud of it. But, despite the fact that I was nursing, I decided to return to the sport. This, of course, is insanity.
I now think it is completely wrong.
– Svetoslav understands what he got the famous mother?
– Of course, he sees, understands and he is very pleased. He even said once that he was glad that he was born to me.
– Crown on his head did not appear from the fact that his mother is so famous?
– No, but when he earns his diplomas by donating data given in taekwondo, he tries to put his own merits alongside my medals. I say that he needs to make his corner.
– Why does Svyatoslav teach Chinese?
– He likes this language, and I especially like that, because this is such a cool gymnastics for the mind. When he grew up, I told him about my sporting life. She said that my rivals were from different countries, including from the Republic of China.
And somehow it cut off from him and he chose to study Chinese.
– Does your spouse help in raising a son? Does Svyatoslav consult with him?
And do you take part in this?
– Let's say that they communicate on different topics: there are tips, answers, and different solutions. And mom is definitely involved in everything.
– What attracted you husband?
– Normal male actions. Somewhere I even said knightly, but not in terms of a sword to take, put on shields and run, namely, men: he said – he did.
And he loves me madly – that's what matters most.
– Is there an age difference? For example, when making decisions?
– We are two officers, so we have one solution. When there are two lieutenant colonels in the family, discipline and order prevail – internal, first and foremost.
– How did you get the rank of lieutenant colonel?
– I worked and performed tirelessly for my Central Army Sports Club and became a lieutenant colonel in the reserve. Now I am the first deputy head of the Central Army Sports Club.
– How do you feel about your appearance?
– To appearance I treat according to age. I have a recipe: to be beautiful, healthy, happy, you need to exercise every day for at least 15-20 minutes, drink warm water with lemon, well, and be loved.
– In one interview you were told that you have a not too beautiful face and a bad temper. You answered that they love you for it.
Are you hurt by these words?
– Not everyone likes successful women. Just some do not want to work and work.
I would call such people "the caravan goes and yelps."
– My years are my wealth. Fortunately, the way it is. Therefore, now I am confidently going to 40 – a fine milestone.
So much has already been done in life, and there is still more to do, because there is an experience of skill, knowledge, friends. There is a house, a tree is planted, a son is born.
– Your sports commentators have not given your unofficial nickname "Queen of the bars" to anyone?
– No, and this will not happen.
– After completing your sports career, did you manage to work as a TV and radio host, a parliamentarian in the State Duma, and even recorded a few songs?
– Yes, where I just did not work. I really enjoyed working as a facilitator.
And with the songs was an interesting experience. I have a five song disc. He was released on my 30th birthday.
I sometimes enjoy listening and laughing, of course.
– You work a lot, do you feel guilty about spending little time with your son?
– Why is it enough? He also works now in school. We meet in the evening, discuss.
You just need to have time to say the most important thing in a short time that you love other important words that you think are necessary.
This Saturday, July 2, at 9.00, watch the interview with Maria Maksakova in the program "Oh, Mommies!" On the TV channel "MIR".