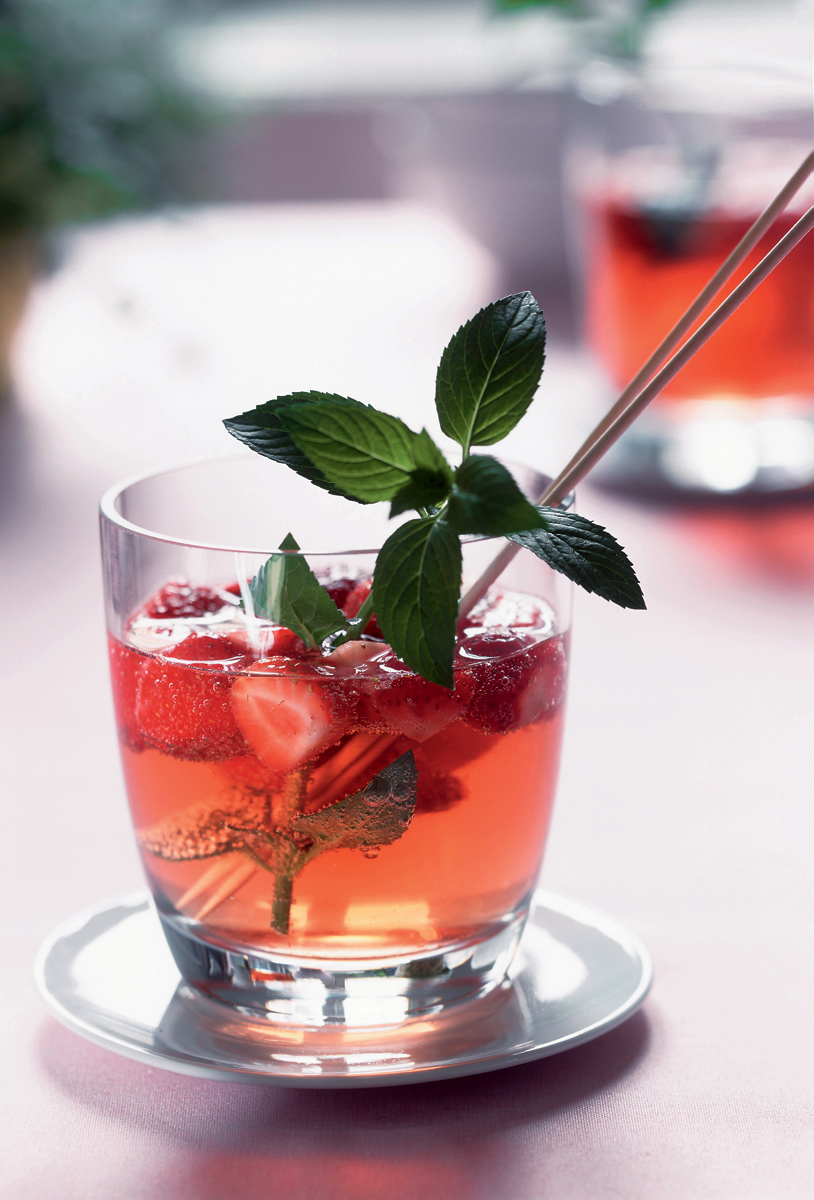 Water It is best to water the babies with specialized children's water, since it meets the needs of the child's body and safety requirements, which is especially important in summer. An opened bottle can be stored in the refrigerator for no more than 48 hours.
Loose tea Green tea quenches thirst better, but many of us prefer black – it is tastier and more aromatic, especially if you add berries, fruits, herbs or leaves of mint, black currant, raspberries, strawberries, cowberries. Such teas need to insist at least 15 minutes, and then cool.
By the way, you can make tea without tea, boiling the leaves and fruits of raspberries, currants, blueberries, strawberries, rosehips and mint with boiling water. Such drinks will not only relieve from thirst, but also bring great benefits to the baby.
And finally, pay attention to special children's teas, they contain different combinations of herbs, concentrates of natural juices and fruits.
Morses and compotes In the summer they can be made from currants, raspberries, blackberries, early varieties of apples and pears. Fruits and berries improve the work of the digestive glands and increase the appetite, which does not interfere with the heat, when the process of digesting food is difficult, and they also provide the kids with mineral substances that are so quickly lost in the summer with sweat.
To preserve the beneficial properties of berries and fruits, act as follows: pour boiling water on them, add a little sugar, and then bring to a boil. Then immediately remove the compote or juice from the fire and let it brew. Now, when the natural sugars contained in fruits are transferred to the broth, you can add the remaining amount of sugar to the drink.
Be careful, too sweet drinks will not quench your thirst.
Juices Traditional 100% juices are not very suitable for quenching thirst: if you drink them a lot, you can cause irritation of the baby's gastrointestinal tract and overload his kidneys. In the summer you need to dilute them with drinking water in a 1: 1 ratio.
And yet: industrial juices for "adults" can be offered to a child over two years old.
Soda: Most of these drinks contain ingredients unsafe for the health of babies: synthetic flavorings and colors, flavors and preservatives, and a lot of carbon dioxide. All these components can cause inflammation of the gastrointestinal tract (the stomach and pancreas usually suffer to a greater extent), provoke allergies and not the best way to affect the kidneys.
In addition, soda contains a lot of carbohydrates (sugar), which is not immediately felt due to the "gazirovannost", but they, as we remember, interfere with the thirst quenching.
Kvass Since it is produced during fermentation, it is not necessary to give it to babies under 3 years old.