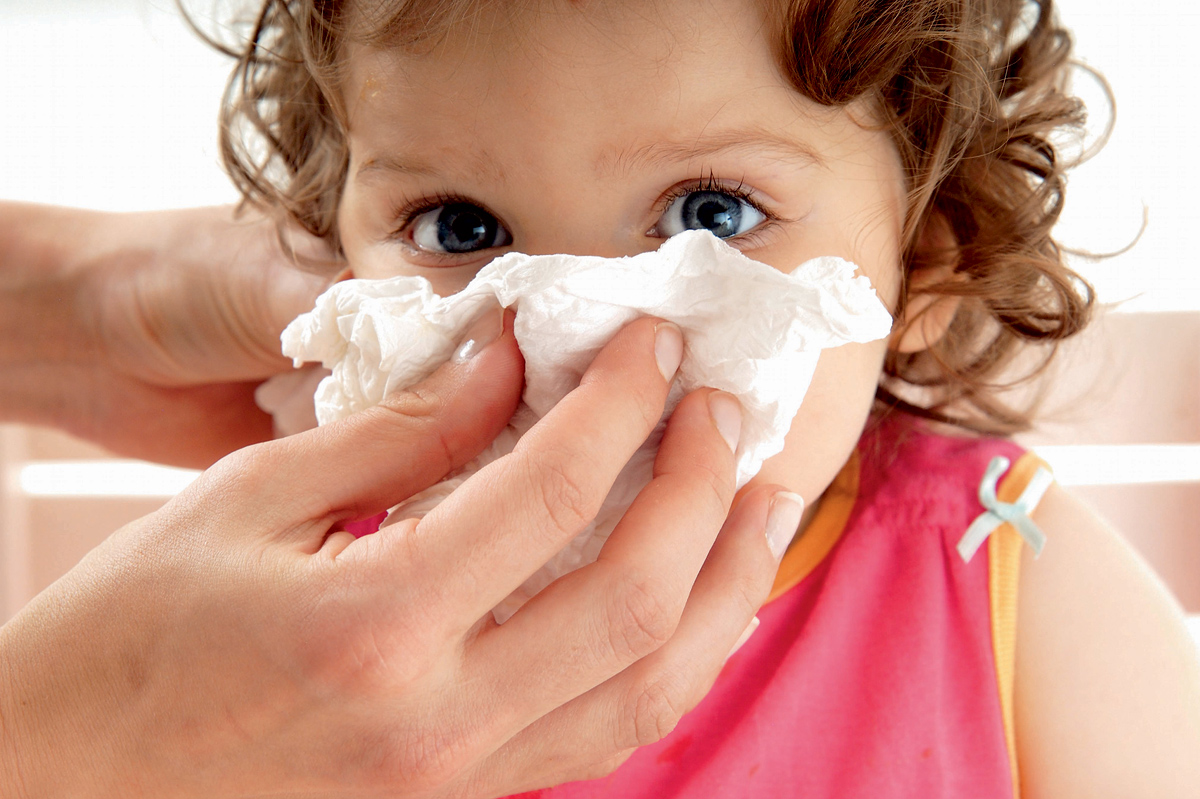 The baby's nose is "clogged", in a dream the baby snores loudly and snores.
After a day or two, a runny nose appears; transparent "water" is replaced by thick yellowish secretions.
A little can have a sore throat.
On the 2–3rd day, the temperature appears.
The child refuses to eat, looks lethargic.
It is difficult for a child to breathe through the nose.
At night, the baby snores – at first only when it lies on its back, and then in any position.
Small headaches can disturb.
The temperature is normal or slightly elevated (37 ° C).
Have you noticed that the baby's mouth is often half open? There is reason to suspect adenoids in a child – greatly enlarged tonsils of the nasopharynx.
This problem most often appears in children from 3 years of age: the crumb catches a cold more often, and during an illness the nose lays so hard that it cannot be "released" even by the tested drops. In such a situation, the baby must be shown the ENT doctor.
Do not be afraid that he will send the child for surgery – with age, the adenoids often pass by themselves, and until that time, the baby will be helped by medications and breathing exercises. It will be necessary to remove adenoids only in case of complications or if they grow even after 5 years.
The nose is laid only on the left or on the right.
From one nostril there is mucus or pus with an unpleasant odor.
The kid can not always notice how a bead, a nut or a piece of paper hit his nose. It is also not easy for parents to see such an item, so it's better to go to a doctor right away – attempts to get deep-seated "small things" can lead to a child choking.
If the trouble occurred before your eyes and the bead has not yet had time to go deep, try to tickle the nose of the baby with a cotton swab, so that he sneezed.