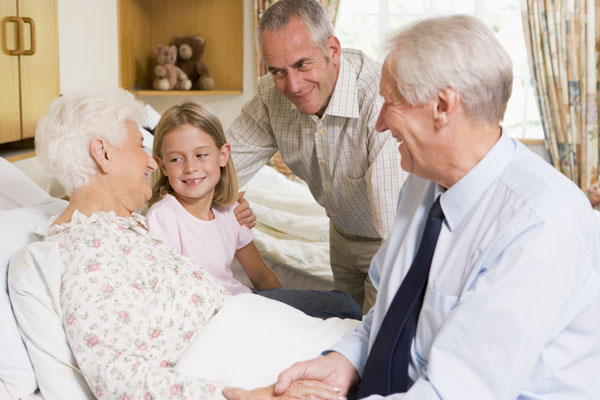 Data from a long-term study of American scientists from the University of Indiana were recently published in the journal Cancer. According to the data obtained about people who developed cancer in the period from 1973 to 2004, the survival rate in the next five years after the diagnosis of married people is 63.3%, while in the subsequent ten years 57.5% survive. At the same time, among those who divorced shortly before making a diagnosis or some time after it, only 5 years later, 45.4% survived, and after ten years 36.8% of people survived.
Among patients who have never been married, 57.3% survive in five years, and 51.7% in ten years.
Scientists explain this statistic by the fact that a divorce is a very strong emotional stress for people, and this stress has a very negative effect on the immune system of patients. As a result, the patient's body can not cope with cancer.
While in a stable relationship, a person has the strength and increased motivation to fight the disease.
One of the authors of the study, Dr. Gwen Spren believes that in addition to standard procedures, cancer patients should be provided with qualified psychological assistance. "The sooner we identify the presence of family problems in patients, the sooner we can help them, and this may have a positive effect on their prognosis," she believes. The help of a psychologist will be able to reduce the stress of adverse family relations or divorce, and, consequently, improve the immune system of the patient with cancer, which will increase his chances of survival.