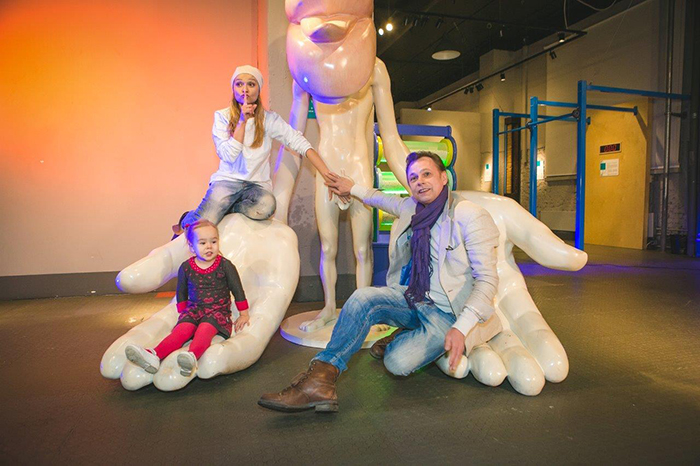 The official opening of the Anthropology and Paleontology Season was held at the Moscow Children's Living Museum of the Human Living System. A whole month in the museum you can get acquainted with the most interesting facts about fossils, find out which organisms appeared first and how they changed the face of the planet.
On the eve of Darwin's birthday, which is celebrated on February 12, stars with children came to the museum: Anastasia Grebenkina, Ksenia Novikova, Masha Tsigal, Yuri Pashkov, Vladimir Levkin, Ivan Zhidkov and others.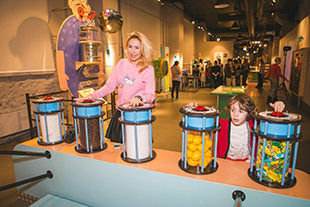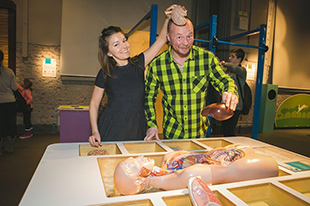 Both adults and children got acquainted with the exhibits with great interest. At the interactive session "The Crown of Creation?", The guests were personally convinced that our body was far from perfect.
Visitors found out where the person got the hiccups (she got us from the fish) and how the "wisdom tooth" appeared (before the jaw was massive, and this tooth participated in chewing, and then became not needed).
The son of designer Masha Tsigal Arseny in this museum for the third time. The famous mummy "Living Systems" also liked very much: "A chic museum, very modern, beautiful, interesting – I am in awe!"
The son of the figure skater Anastasia Grebenkina Ivan, according to her mother, is interested in science more than in sports: "Puzzles, books about the starry sky are his interests, and I used to dream of giving it to hockey!"
Presenter Yuri Pashkov, who came with his wife Tatiana, was able to professionally assess the quality of the museum. After all, by first education he is a teacher of biology and chemistry. "My training ended a long time ago, but today I again felt like a teacher," Yuri stressed, "after all, I am a supporter of Darwin's theory!"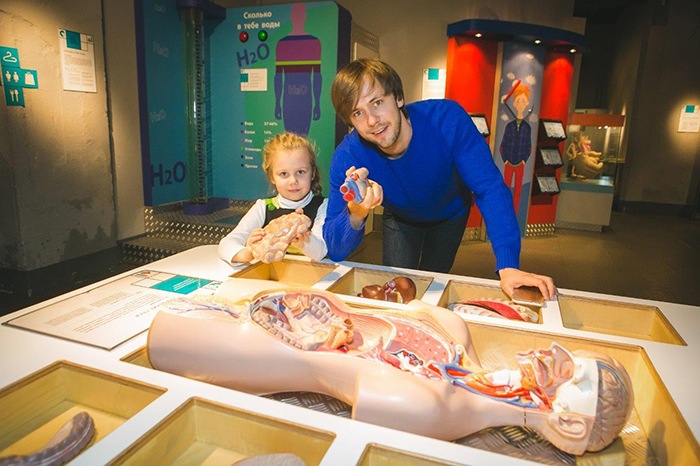 The actor Ivan Zhidkov and his daughter Masha (from marriage with Tatyana Arntgolts) liked the rotating room, in which the father and daughter checked their vestibular apparatus.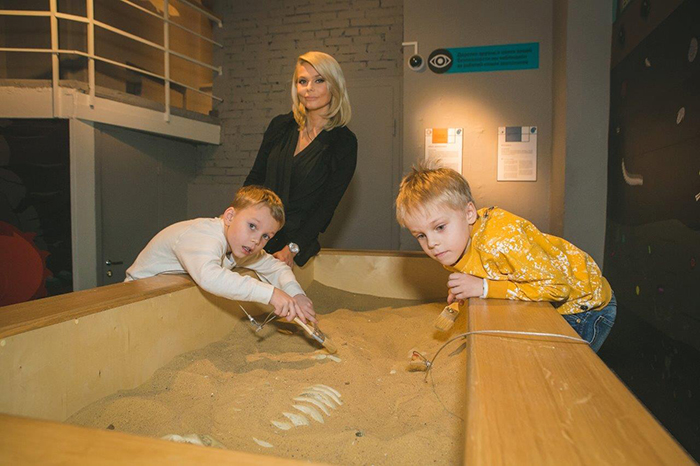 Singer Ksenia Novikova and her husband Alexey brought their sons Miron and Bogdan to the feast. Ksenia said that the boys grow up very athletic: the eldest son, along with Alexey, often play football in the yard, and the younger Bogdan asks to record him for jumping into the water.
And the last from the museum were Vladimir Levkin, his wife Marina Ichetovkina and daughter Nika. The artist studied each exhibit.