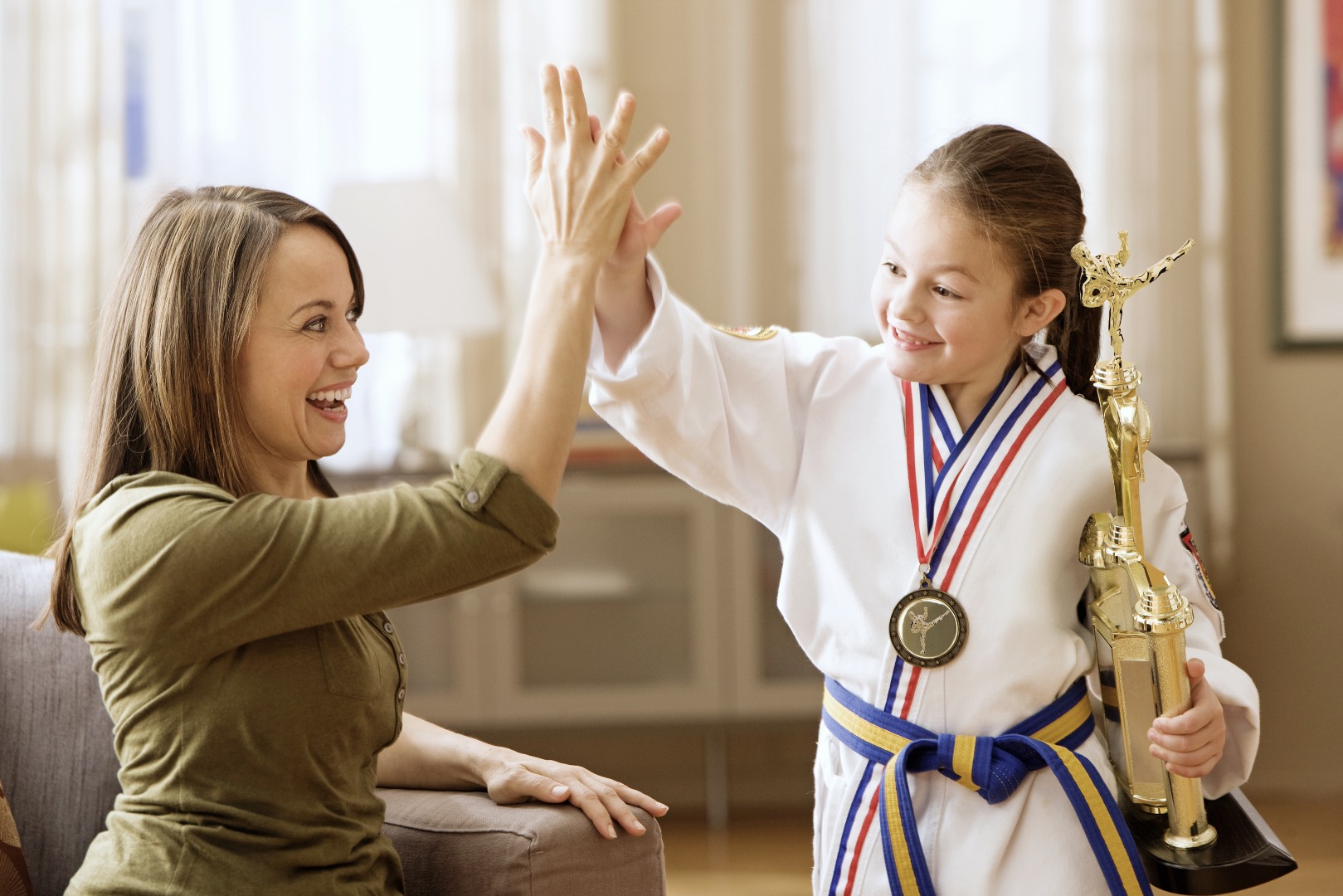 All parents want the child to be successful and take place in life, but only a few begin to build a career for their offspring at an early age in the hope that participation in teleprojects and famous competitions will open up new perspectives for the rising star. Unbelievable, but true: their expectations are often justified.
Prizes and a victory in box office shows make it possible to win a grant for free training on a chosen profile, find experienced teachers and even earn money on fame of their own offspring. And yet the road to early glory is very slippery.
For a start, it is important to understand what actions are taken by the parents so that the child achieves such high results. After all, behind the records of young talents are many hours of training.
There are only two scenarios.
In the first, parents seek to be realized at the expense of the child. That is, to give him what they want themselves, without taking into account his interests and desires. Such a need usually arises among people who believe that their own parents did not see talent in them or did not help to choose the "right" profession.
They are trying to give their child with interest everything that they themselves have been deprived of, but at the same time they often go too far. Then "I want!" Quickly turns into "I have to!", A sincere desire to do your favorite thing – a duty or a duty. The fame and success of children for such parents become a value in themselves, and in order to achieve high results, all methods turn out to be good.
If the child does not want to go to school or begins to act up, mom (or dad) will simply not allow disobedience. Different methods are used, from simple manipulations to physical violence, if only the son or daughter do not miss training.
But, alas, such geniuses enter adult life with a serious internal conflict, or they have complicated relationships with their parents, up to a complete rupture.
Fortunately, times are changing, and more optimistic sociocultural tendencies are born. Parents who implement the second scenario, on the one hand, still recognize the importance of classical education, but at the same time realize that it is much more important to find an activity in life for the soul.
Modern psychologists confirm: a person can become successful only in the area where he can realize his natural abilities and only on condition that the chosen occupation will bring pleasure. And the new generation of parents seeks to raise children with such a calculation. To do this, they sensitively listen to the child, and since birth.
They bet only on those disciplines that are really close to him, and do not impose their choice on anything. Partly, by the way, because in the era of modern technology, the present is changing so quickly that we are even afraid to imagine what the near future will be like. And, of course, progressive moms and dads refuse from the policy of coercion, realizing that psychological violence does not lead to anything good.
However, exactly how to act in order to maintain interest in a child during periods of recession, while not everyone understands. But parents of the new formation are not afraid to develop talent at a very early age with the involvement of super-professional teachers.
And do not hesitate to share their successes with others. Fortunately, today you can tell the world about your little genius in just a couple of minutes by uploading a video to the Internet.
It is also easy to send an application to participate in a popular TV show, language competition, music contest. This practice before our eyes is becoming the norm.
True, and the pitfalls should not be forgotten.
Parents of small stars and young geniuses must be prepared for certain victims. Do not forget that your baby will certainly be different from ordinary children.
Very often, gifted children do not like and do not accept peers. If they do not help, they will be doomed to loneliness. It happens so for various reasons: from the elementary lack of time to develop communication skills in the children's team to envy and jealousy to his success from the same year. And yet geeks have star fever, and then they arrogate their peers with their arrogant behavior.
Spending much time honing talent makes it very difficult to make a child's development harmonious. Behind the scenes are sure to remain some important skills. So, with high intelligence and developed mathematical abilities in children, emotional intelligence often suffers. Athletes train the body to the detriment of general educational knowledge. And the habit of enduring pain (erased fingers and feet of ballerinas, frequent injuries) makes it difficult to hear your body and your feelings, because you have to constantly drown them out.
The presence of rigid frameworks, restrictions, regime leads to the fact that the spontaneity, ease, play, which later can turn into an inability not only to relax, but also to enjoy life, as well as the feeling that childhood did not happen, leave the baby's life.
When the result is actively promoted and you are appreciated for what you are doing or who you are, then the child will form an idea of ​​himself as a function: "They love me not just like that, but only when I meet other people's expectations." If there is no result, there is no love. Growing up, such children either continue to deserve the love of others, or accept their defeats too close to their hearts. And failures will certainly: be the first in everything is impossible.
Any public performance (participation in concerts, television projects, access to the set) implies pre-start excitement, which is accompanied by adrenaline rush. When such bursts occur frequently, adrenaline dependence develops on a physiological level. These emotions want to repeat again and again and strengthen as addictive. But the shooting will end sooner or later, and the next project may not be invited. Then there is a risk that the accumulated voltage will be removed by various kinds of dependencies. We all know about the harmful hobbies of actors and musicians, only the test of glory is given to children much harder.
Serious achievements devalue the simple charms of life. It is clear that after winning the international Olympiad, the five in the school test will not bring joy. Real life (off-stage, off-project) very soon begins to seem dull and boring.
Any child needs an individual approach, but little geniuses also need a competent assessment of their talents. If you bring up a young prodigy, try to consider the following points:
Constantly let the child understand that you love him regardless of his achievements. So you can insure the failure, which occurs in the intervals between competitions, concerts, tournaments.
Up to 8 years old children develop self-esteem. So that it is adequate, and not overpriced, try to behave so that the child does not feel special. Instead of "You are a genius!" Or "You are the best!" Say: "I believe in you!"
Often repeat the saving and, in fact, very fair formula: "You are unique, and all people are unique, each in its own way!"
Do not put it on a pedestal and do not remove from household duties under the pretext of heavy loads.
Never put a gifted child in the example of his brothers and sisters. Emphasize the individuality of each child so that they feel equal.
If he is the only child in the family, do not blow dust from him. And demand the same from others, educators, teachers, friends.
Do not compare it with classmates or rivals. Phrases like "Your classmates will never grow to you!" Prevent adequate perception of themselves and prevent the emergence of sincere friendship between children.
If your child definitely has talent, but he refuses to attend classes, do not force or break him. Better understand what happened. Children rarely cheat, and always from the inability to tell the truth. Probably, he lacks motivation, or the teacher's methods are not suitable for him, or there was a conflict with his peers on the team.
Give the child a break in time. It is difficult even for an adult athlete or musician to study for 3–6 hours in a row.
If you intend to seriously engage in the development of talent in your child, the whole family will need iron discipline. But you have to first of all make it an immutable rule for yourself.