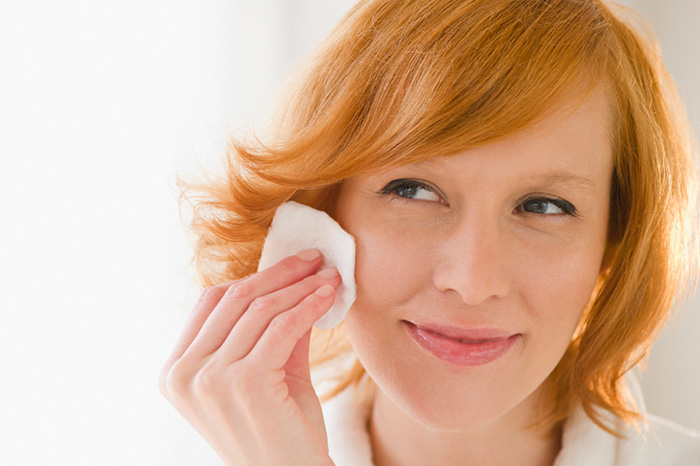 In the cold season, the skin often suffers from dehydration, becomes dull and rough. In the absence of proper care in the spring, the situation may worsen.
However, this can be avoided.
In early spring, you can correct these disorders, primarily roughness and unevenness, with the help of chemical peels, which gently peel off the upper layers of the skin. It is better to complete the peeling course no later than 2 weeks before the appearance of an active sun.
At home you can deal with this problem with fruit acids in the composition, enzyme peelings and conventional cosmetic scrubs. Home enzyme peels are the safest of these remedies – acting only on the stratum corneum, they do not cause unnecessary injury, it is almost impossible to harm the skin and dry it.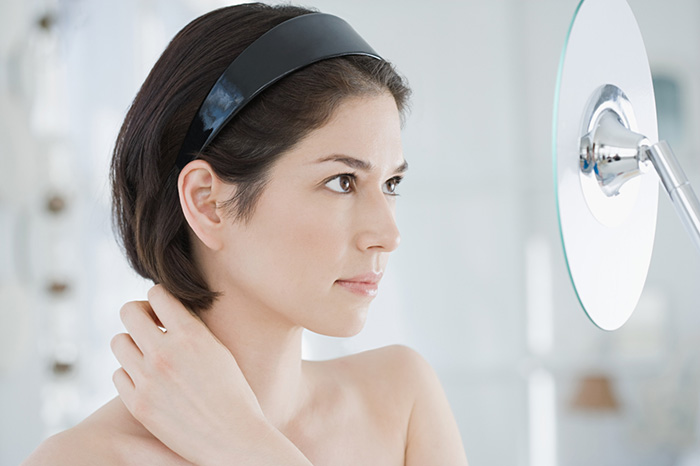 As a home care, choose products with vitamins in the composition. Cream, as a rule, at this time it is better to choose lighter.
However, it all depends on the type of skin – dry skin may require dense nutrients all year round. For moisturizing are ideal means with hyaluronic acid in the composition.
Serums penetrate deeper creams, but in any case they can not overcome the epidermal layer. Therefore, for good moisture do not forget to apply serum daily.
Among salon services, mesotherapy with vitamin cocktails will give a good result in the case of dull skin. Biorevitalization (injection of hyaluronic acid into the dermis) is also quite effective and helps to quickly smooth the skin.
Plazmolifting is indispensable if you want to give the skin freshness, improve blood circulation in it, and also get rid of single acne.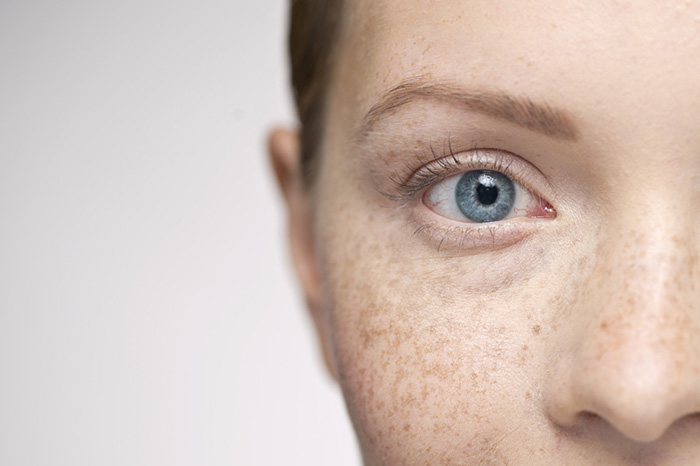 Because of the more active sun, the so-called seasonal pigmentation begins to appear in the spring – freckles, melasma, chloasma and lentiginous spots. In order for the spots on the skin to be minimally noticeable or not at all, firstly, sunscreen (preferably with a maximum SPF 50 protection factor) means are needed, and secondly, melanocytin-inhibiting (pigment synthesis inhibiting) agents.
The former create a protective screen and "hide" the skin from the sun, and the latter interfere with the synthesis of pigment even in the presence of the sun. The melanocyte inhibitory agents include serum, cream, mask and tonics based on arbutin, kojic, azelaic and phytic acids (look for these substances in the list of ingredients).
Fruit acids give a slight whitening effect due to exfoliation of the upper layers of the skin, so manufacturers also add them to the bleaching creams. It is better to start using such products 2 weeks before the active sun.
If pigmentation has already appeared, then it will have to be bleached for a long time – these means suppress pigment synthesis, but the pigment already accumulated in the skin is peeled off rather slowly, from 3 months in case of dermal pigmentation (this is about melasma and chloasma).
Cosmetology procedures – special treatments, ultrasound, chemical and laser peels, photo, laser and cryodestruction of individual spots help to speed up this process and serve as a good prevention of pigmentation.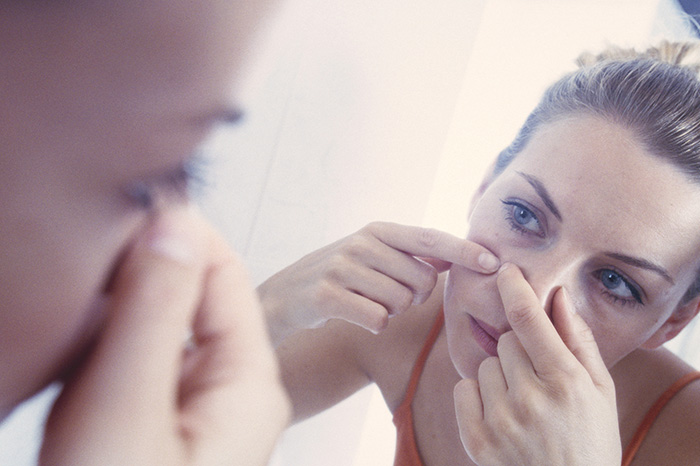 In the spring, a whole range of skin diseases is exacerbated. Among the most common are acne, rosacea, allergic dermatosis (eczema, atopic dermatitis). This is partly due to changes in the body itself – for example, hormonal changes, in part – with external factors, namely, the appearance of the sun, the flowering of plants. During this period, you need special care, treatment and prevention of these diseases.
Your attending physician should tell you about this. If you are treating acne with the use of external retinoids, then now it is better not to use these agents, or to start combining them with sunscreen.
You can also switch to ultrasonic cleansing and plasma therapy (plasma lifting).
When treating rosacea in spring, emphasis should be placed not on antibiotics and retinoids, but on drugs metronidazole and cryomassage. For those who suffer from eczema and atopic dermatitis, it is better to start taking mast cell membrane stabilizers ahead of time, or to conduct specific desensitizing immunotherapy.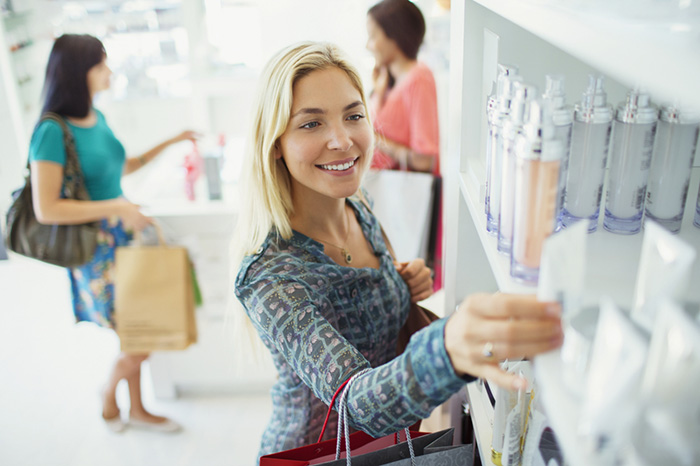 It is better to choose those sunscreens that protect against UV-A and UV-B, apply them half an hour before going out into the fresh air and regularly update – every 2 hours. The composition of sunscreens includes mineral (more dense, leaving a white layer on the skin) and chemical (less visible on the skin) filters.
Chemical filters are more comfortable when applied and do not clog pores, but, unfortunately, often cause allergies. Do not forget about the physical protection from the sun – wearing wide-brimmed hats, being in the shade, avoiding the midday sun.
If you are still going to sunbathe actively, then 2 weeks before the beginning of the solar period it is better to enrich your diet with beta-carotene or to start taking dietary supplements based on them. Beta-carotene is a precursor of vitamin A and a natural antioxidant that takes the major share of the harmful effects of ultraviolet radiation, protecting cells from damaging their DNA, it helps to get an even tan, even those who usually tan through burns or not tan at all, and also protects the skin from photo aging.
The period of 2 weeks due to the need for the accumulation of drugs in the skin.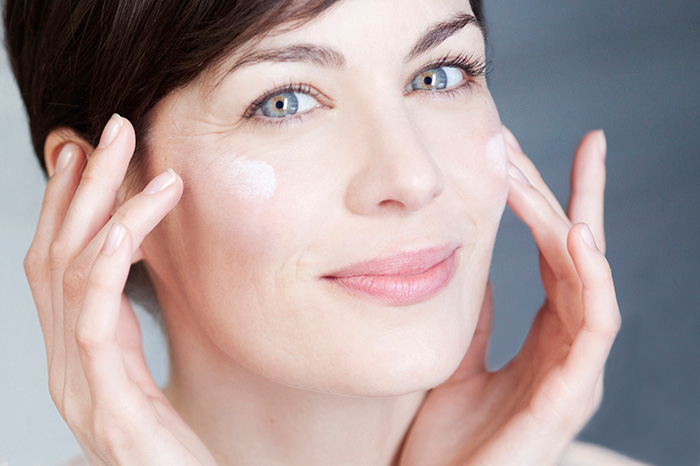 Today, the shelves of cosmetic boutiques are full of a variety of care products for every taste and budget. We are faced with a difficult task: not only to choose the right "lovers", but also to learn how to build long and stable relationships with them.
In other words, to get the maximum effect from creams, gels and serums, they need to be properly applied. Read on
Hair grows throughout life, it grows after shearing, grows instead of dropped out. And this fact for quite a long time supports us careless attitude to our own hair.
In contrast to the wrinkles on the face, the signs of aging are not so obvious at first, and therefore the idea that the time has already been given, so to say, "take hold of the head," is less common. Read on
Sometimes it is not easy to step boldly from cozy fur boots into open shoes: after a long winter, our legs are not always in perfect condition. To return them a beautiful and well-groomed appearance will help a pedicure.
Hurry up, because the new summer season literally comes on the heels. Read more