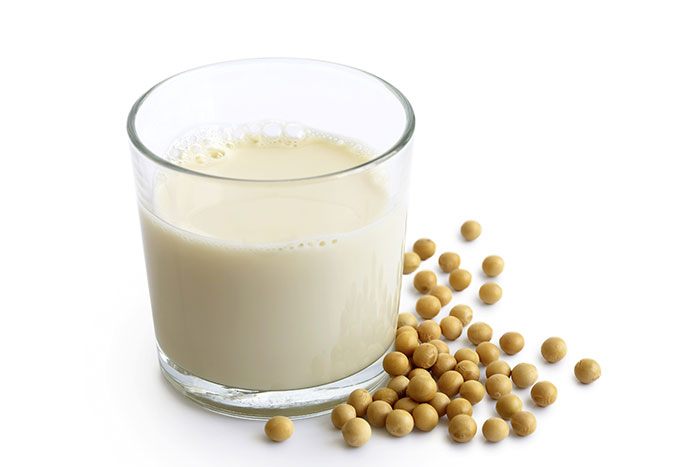 Soy mixes from standard differ in that milk protein is replaced by vegetable (refined soy) and there is no lactose in them – milk sugar. These products are prescribed if a baby has intolerance to cow's milk proteins, food allergies, lactase deficiency or galactosemia is a hereditary disease in which carbohydrate metabolism is disturbed.
Since there are contraindications for use, only a doctor can recommend such therapeutic mixtures and administer them under the supervision of a physician.
Carbohydrates in soy mixtures are represented by dextrin-maltose. As it is absorbed more slowly, the feeling of satiety lasts longer, and the intervals between feedings increase. As fats, corn, sunflower, soybean, coconut oil is added to this product.
To make them more digestible, they inject a special vitamin-like substance – carnitine, as well as soy lecithin or mono- and diglycerides of fatty acids. In addition, as in other artificial mixtures, soy contains the necessary for the normal development of the baby the amount of vitamins, mineral salts and trace elements.
Soy mixtures have a lot of advantages. Since they do not contain gluten, the protein of cereal crops, they are recommended to be given also to babies with celiac disease (intolerance of this kind of protein).
Another plus is the price. Soy blends are cheaper than their other lactose-free "colleagues." At the same time, there are also disadvantages.
So, in vegetable protein there is no complete set of all amino acids necessary for a growing child's body. Moreover, in some cases, these mixtures can cause an exacerbation of allergies.
To avoid trouble, such products are prescribed only on condition that the closest relatives of the baby do not have an intolerance to soybeans and legumes.