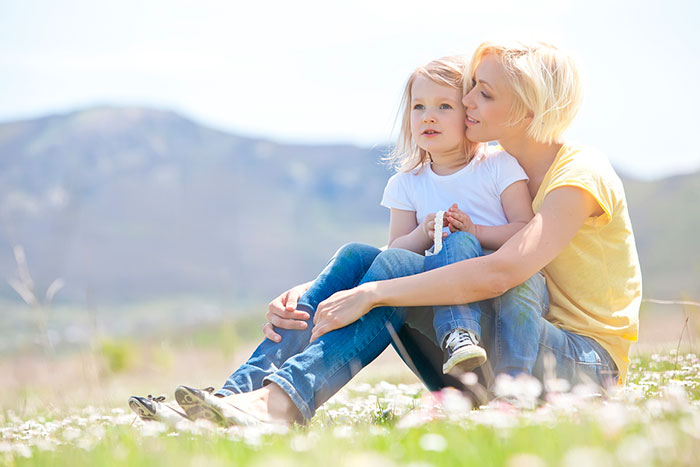 Living slowly does not mean abandoning activities, interests, striving for development. Supporters of the movement do not call for laziness and being only passive observers of life. No, quite the opposite.
They say that it is necessary to live fully and actively – just choose the level of activity so that each lesson brings pleasure. Plan things so that one does not interfere with the other.
Do not try to do everything at once. Otherwise you will get the result, but you will not feel any joy from the process.
Alas, this is what happens with young mothers. Realizing that in modern conditions it is necessary to value time, many decide to combine child rearing and work. After two or three years, they confidently say that they could be successful moms.
And the child has grown up, and with a career is all right. And then they often regret that they could not devote to the child at least a couple of years. "… To take a leave of absence I decided suddenly, after talking with my neighbor. Once again I asked her to sit with my baby (the nanny was late, I was in a hurry to work). "And I am just like you," she said, "worked all the time, did not want to leave the position.
Now I would give half my life for being just a mother to my children. But – alas! – they will not be small.
I consulted with my husband and … wrote a statement. I have never regretted it. "
Selectivity (or priority) must be observed in everyday affairs. Undoubtedly, there are classes that are perfectly combined with each other (such as talking on the phone and manicure), but often we do one at the expense of the other.
If we talk about children, they just can not stand when adults are engaged in them and something else. They want complete concentration on the process – whether it be feeding, playing or walking.
The only way they feel that you are really close.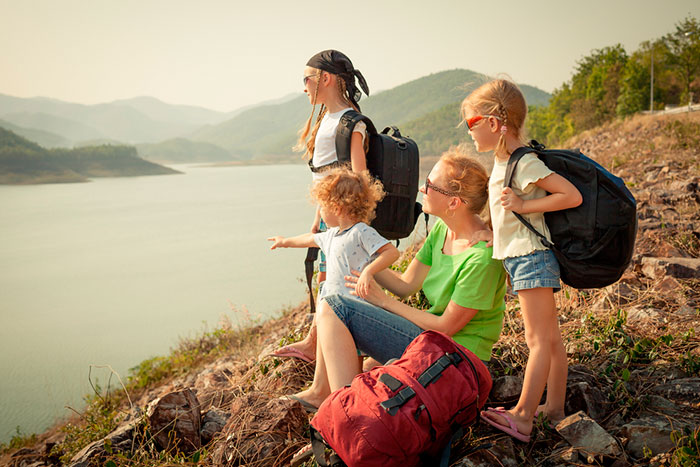 Followers of the slow lifestyle do not consider television, computer, telephone as enemies of humanity. However, they see a huge difference between receiving information and being surrounded by it from all sides.
Learning something on our own initiative, we satisfy curiosity, the desire to learn new things. If information of the most diverse nature (news, statistics, tips, forecasts) literally falls on us from all sides, haphazardly and smoothly, then this causes fatigue and a feeling of tension.
In addition, there is a dependence on information. People who start every day with turning on the TV and watching the news on the Internet experience real stress if they don't manage to do so. "I feel cut off from life …", "Not at ease …", "Something is missing …".
The same dependence occurs in children. Those who, from infancy, are taught to play to the sounds of the TV (so that it is not boring), after two or three months, they show anxiety, remaining in silence. Later, it is difficult for such children to get used to the conditions of the kindergarten, where there is no such sound background.
But this is not the most unpleasant. Cognitive activity of children is not very high.
Parents are not worried about this for a long time ("He always watches developmental programs, we have a whole educational channel") and only at preschool age they understand that there are problems. Which exit? Treat TV as people did 50–60 years ago.
As for the possibility of an interesting pastime, and not as a permanent satellite. Choose one or two programs a day, turn on at this particular time, turn off immediately after viewing.
By the way, Slow Life fans advise to take from the past not only an attitude to technology.
Walks, home performances, handicrafts – such ways of spending time are not at all popular, and in fact they help a person to find a sense of harmony. Many now this is not enough.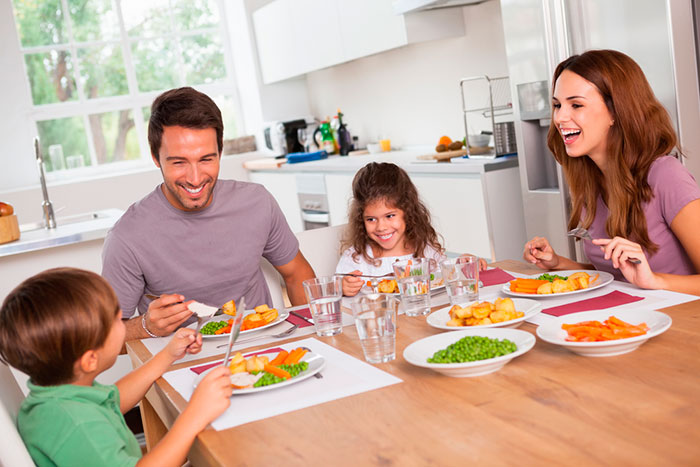 Most first graders know that milk can be obtained from a cow. But not everyone knows what kind of cow gives strawberry, and which – chocolate. This joke of Jamie Oliver, a famous chef and author of projects to improve the quality of children's nutrition, in fact reflects a very disturbing picture.
Children in developed countries see less and less food in its normal, natural state. The vast majority of preschoolers will choose french fries instead of mashed potatoes and hamburger instead of cutlets with a side dish. Almost everyone would prefer a cafe, and not a homemade lunch.
Of course, parents understand that the benefits of fast food are few, but they can often not make a difference.
Attitudes to nutrition, eating habits are formed from a very early age. Go to the principles of healthy (and slow!) Food as soon as possible, and the whole family. By the way, Slow Life began with food.
Italian journalist Carlo Petrini gathered like-minded people and staged a protest against the opening of a new fast-food restaurant in Rome. He called his movement Slow Food, and it became an opposition not only to fast food, but also to a modern lifestyle. What does "slowness" mean in food?
This means as often as possible to cook at home from local (regional) food products, which allow you to save the maximum benefit. And it also means eating slowly.
Set the table, wait for all family members, at a meal to communicate on pleasant topics. It is for such lunches and dinners, we get a sense of family, warmth and stability of our relationship.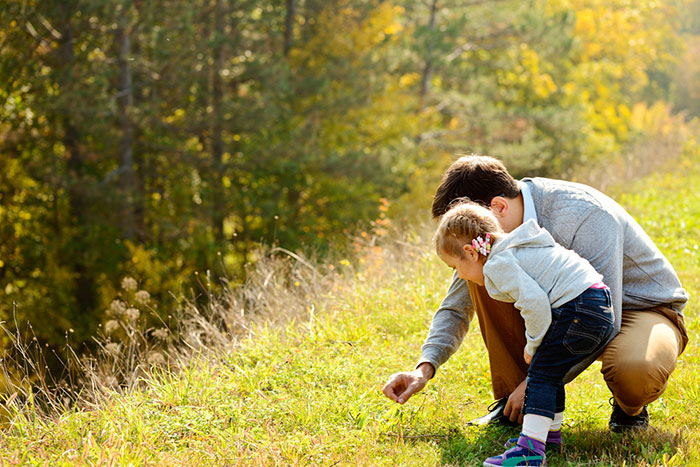 "… Soon five, and you still do not go to school? All have already given their ".
When I heard it, I was even scared. Maybe there have been some changes in the education system? It turned out that my friend Katya had in mind a developmental school for preschoolers.
They themselves go there from year to year. "Lessons of modeling, physical education, speech development. Already knows all the letters.
But the main thing is that she gets tired out there so that later the whole evening is calm. " Well, in general, in vain I was worried. To drive somewhere so that the child is tired there, I probably will not.
And to learn the letters, you can buy a primer. My child, by the way, is already reading. I learned it myself. "
In an effort to be comprehensively developed, educated, successful people, we often fall into the trap called "Everyone must …". And with their children.
Development centers, classes with individual teachers, sports sections become a symbol of well-being and activity for adults ("What a rich and interesting life!"), And a symbol of care for children. The questions "What are you fond of?", "What are your children doing?" Cannot be answered: "Nothing."
It characterizes you as a boring and uninteresting person. Slow Life suggests to refuse this idea to correspond to the conventional canons of behavior. But not from classes!
Listen to yourself, find something that really gives you joy. Hobby options – a huge amount, but we ourselves limit ourselves to the concepts of fashion and prestige.
Do the same for children.
Help your child achieve success. Show interest, learn to overcome yourself (after all, willpower is also needed).
But if you feel that all this is harmful, refuse without regret.
If you do not want to say – be silent. If it's not funny, don't laugh. Being yourself is very simple.
And … just impossible. In addition to our desires, our mood, there are other people.
Even in order to just communicate, we do not always have to behave the way we would like at the moment. And if we talk about effective communication in the professional field?
Not always we can allow ourselves to be silent or, conversely, to speak when there is an inner need for this. And the children, of course, inspire the same thing.
And this is right – if you teach social norms is not very strict. "When my children do something wrong (even with friends in small things), I feel awkward. Then I make them comments, even scold.
Once, even the teacher told me that I too often apologize for the children: "Don't worry, they will grow up and learn to say hello. Probably you as a child, too, for this chided. " Well, she found the word – "scolded."
I was not scolded, and put in the corner for the whole evening. And left without a walk. "We are parents, and we must make you a well-bred person," said the father. Well, yes, I, in general, brought up.
But I just can not stand the situation when you need to communicate with not very familiar people or with the leadership at work. Straight through the earth, she is ready to fall for fear of saying something stupid … "Slow Life welcomes the existence of rules.
But he tries to correct the desire of people to act under the pressure of internal complexes. The ability to restrain oneself, to hide emotions, to act according to the situation – all this is included in the concept of emotional intelligence and, of course, helps in life.
But the complete lack of sincerity in relationships, behavior that infringes upon one's own interests is the path to accumulating negative emotions and problems in relationships.
If you too often say "yes" when you want to say "no", if you are dissatisfied with relationships with people, if you are constantly concerned about the opinions of others about you – you should mentally return to childhood. And imagine how you could behave now, if then your behavior was more approved.
Make yourself your desired image and follow it.