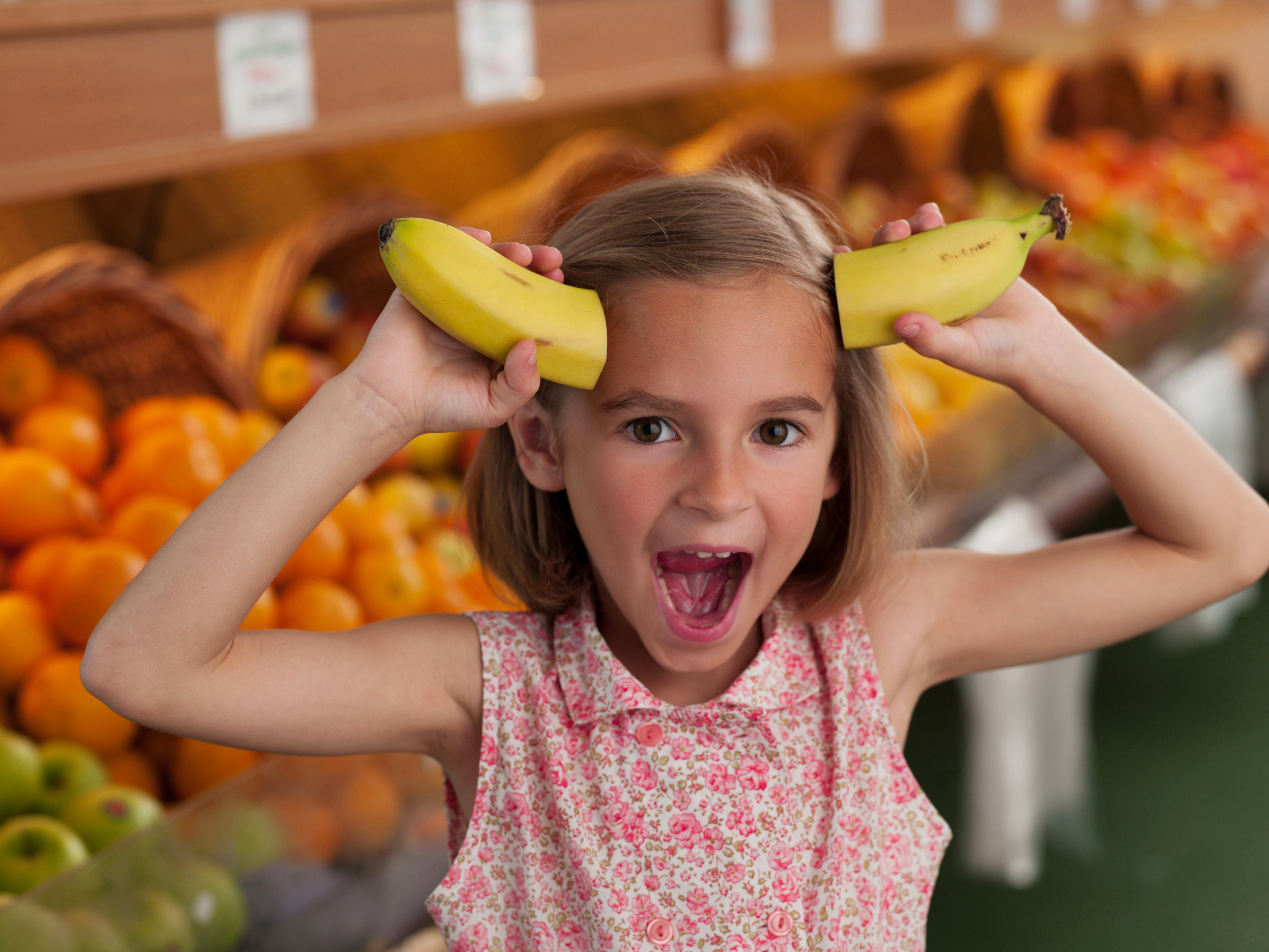 At home, the kid seems to understand that he must behave himself, but, having stepped over the threshold of the store, he arranges an ugly scene: he screams, demands to buy a thing he likes, hysterically falls to the floor. But if you prepare in advance for a joint shopping trip, this is likely to be avoided.
First of all, it is necessary to determine for what purpose you go to the store: for something specific or just to take a closer look, ask the price, and if you are lucky, then buy something. Another important question: is it necessary to take a child with you and is it supposed to buy something for him?
If not, it's better not to go to the store with the baby. When the crumb goes with you, tell us in advance which shop you are going to buy, what he can do for you: carry a package, choose yogurt, buy cookies, etc. Agree in advance that you will buy only what is planned .
In the store, constantly focus on this attention, not giving a crumb a chance to be distracted by a variety of bright boxes around.
Before visiting the store, make a list of what you plan to purchase. This will allow not to spend extra time on the inspection of the shelves and immediately get down to business.
Explain to the kid that in the store you cannot shout, push, you have to carry the cart carefully, the seller and the cashier should say "thank you". Play at home with the seller and the buyer. The child should try on both roles.
Make sure that he learned the rules of conduct in the store.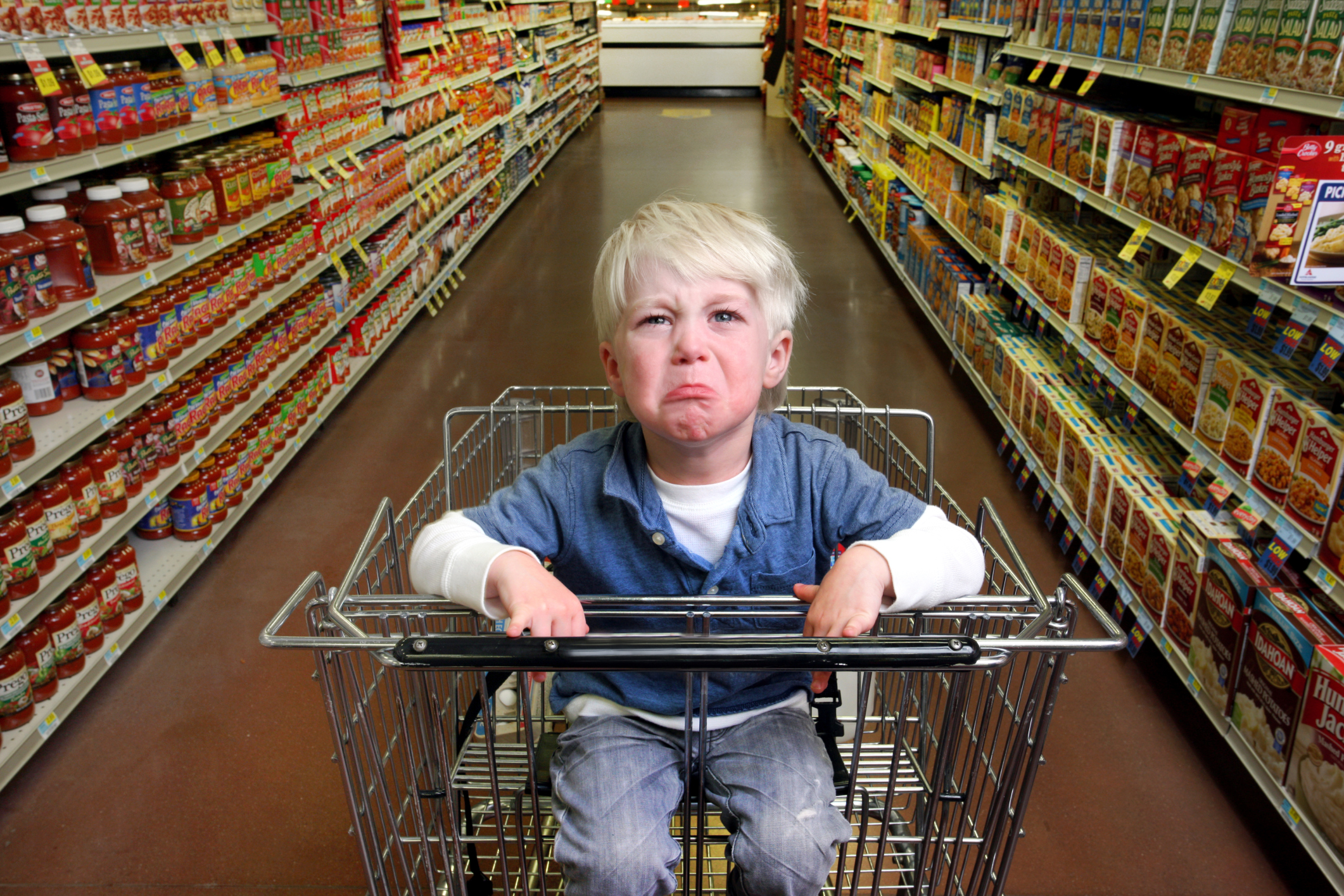 Go to the grocery store better on a full stomach. This, incidentally, applies to adults. Otherwise, you risk to buy a lot of unnecessary products.
When planning a trip to the supermarket, where everything is for sale, make a route so that you can go around the racks with toys or books if you do not intend to buy them. It is also best not to choose a gift for the other child for whom you are going to have a birthday.
In the store, if the crumb asks you to buy something for him, and this is not in your plans, divert his attention, taking a small toy, a cookie from a bag.
Try also to take the baby a useful thing, for example, sending him in search of juice or yogurt.
Many children hate to try on clothes. In this case, interest the little picker, allowing him to choose the color and style of attire, and do not seek to immediately update the entire wardrobe of the baby.
If the child is tired, naughty, wants to eat or sleep, stop at those things that you have already tried on and set aside.
In the toy department, the child will certainly want him to buy a hundred first doll or a typewriter. Because still at home agree on what kind of games or toys you intend to purchase. In the store firmly insist on the arrangement.
If the kid turns into a tantrum, begins to act up, take him in his arms and leave. On the way home, explain that you are upset and now you will not soon go for a new toy.
Book stores also attract children, because they sell pencils, albums, paints and beautiful stationery. If you have plenty of this kind of home, say that as soon as you come home, draw together a beautiful picture, only with "homemade" paints, but you can buy an eraser or a brush.