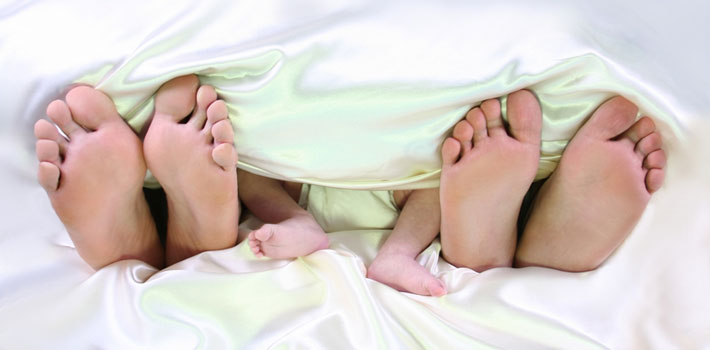 Within 6 weeks after giving birth, the uterus will gradually shrink and eventually acquire the same size. This time is also necessary in order to heal the soft birth canal (neck, vaginal walls, perineum), if, of course, they were injured during childbirth.
As for lohii – discharge from the genital tract, their number will gradually decrease, and in the last weeks of the recovery period they will resemble ending menstruation. Usually, discharge from young mothers stops after a month, and after cesarean section, 1-2 weeks earlier (their duration does not depend on whether the woman feeds the baby with breast or not).
What else? If you are breastfeeding your baby, watch the state of the mammary glands: sometimes an infection penetrates through the cracks in the nipples or blood, and the inflammation begins – mastitis.
The first symptom of the disease is fever (from 38.5 ° C and higher), chest pain, redness. If you notice these signs, immediately contact your doctor.
Fortunately, sometimes this is caused by a sudden arrival of milk, when the breast cannot cope with such a sudden "abundance."
In 1.5–2 months after birth, plan a visit to the gynecologist. The doctor will examine you on the chair and, if necessary, send you to the ultrasound.
Usually, ultrasound is prescribed to women who have undergone surgery: doctors need to make sure that the suture on the uterus is all right. During a conversation with a doctor, ask him all the questions you are interested in: when you can start having sex or go to the gym.
Given your condition, knowing how your birth went, whether there was a cesarean section, or if there were cuts in the perineum (episiotomy), the gynecologist will tell you when you can start vaginal contacts.
Be prepared for the fact that the first contact with a partner is unlikely to be painless. To reduce discomfort, use special agents (lubricant), and ask your husband to be even more tender than usual.
If pain in the area, for example, a seam, will accompany you further, be sure to consult a doctor. Do not disregard another alarming symptom: lack of desire to have sex.
To solve problems, be sure to take the time to consult with a psychologist or sex therapist.
However, experts emphasize that if the young mother's state of health permits and the childbirth was completed without complications, then the sex life can be resumed within a week. However, in this case we are talking about alternative methods of sexual intercourse.
Doctors are confident that after giving birth a woman especially needs tenderness and affection. And, by the way, not only mom and dad will benefit from this, but also the baby. According to some reports, during an orgasm, a woman produces a variety of hormones that indirectly stimulate milk production.
So a nursing mother to have sex is even better than drinking tea with milk.