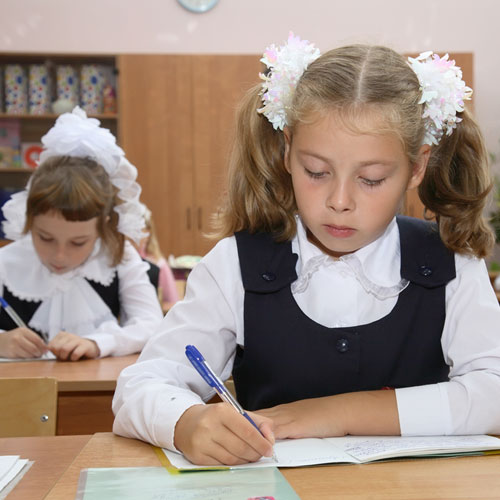 The idea of ​​separation is based on the fact that boys and girls develop and think differently. This is a proven scientific fact.
Already in the first grade, girls are one and a half to two years ahead of their peers in development, often looking older, and, as a rule, better prepared for school. Girls perceive information better by hearing, boys – visually. "Therefore, the girl in the classroom can repeat the new material twice, and the boy should be shown twice," explains Elena Dubrovskaya, director of the Lyceum No. 103 of separate training at Harmony in the city of Zheleznogorsk, Krasnoyarsk Territory.
In this lyceum, separate education has coexisted with mixed education for more than 20 years.
In order to avoid distortions in psychological development that may occur when girls are completely isolated from boys, in lyceum No. 103 children are only divided by sex in class. Girls and boys have general changes, holidays, excursions and other extracurricular activities.
According to Elena Dubrovskaya, the practice of schools where separate education is introduced indicates that children from separate classes have higher academic performance and even stronger health. According to the teacher, one of the main reasons for this phenomenon lies in the fact that "already in elementary school, children do not experience the stresses caused by the fact that the verbal abilities of girls are better developed, that they are better prepared physiologically and more easily tolerate their studies."
In addition, children from separate classes do not have problems related to puberty, when boys begin to pay attention to their classmates, and those in turn are interested in older children, and their classmates do not put in anything. "
But, of course, the most objective criterion of the advantages of separate training is the results of the Unified State Exam. In 2009, graduates from separate classes, on average, passed the exam in mathematics by over 80 points, and children from mixed classes – by 50.
"Any teacher in any school should feel the difference when working with boys and girls, to understand that they are talented in their own way and to go to knowledge in different ways," says Elena Dubrovskaya.