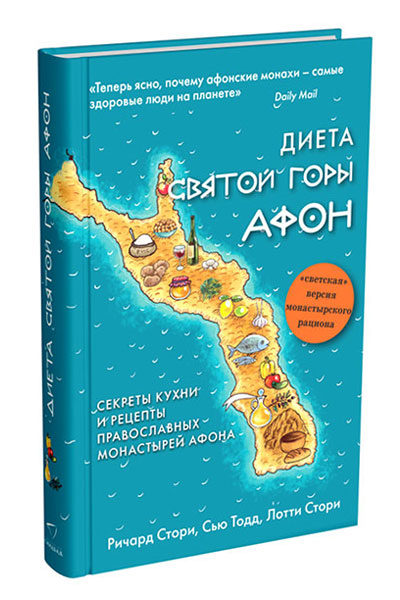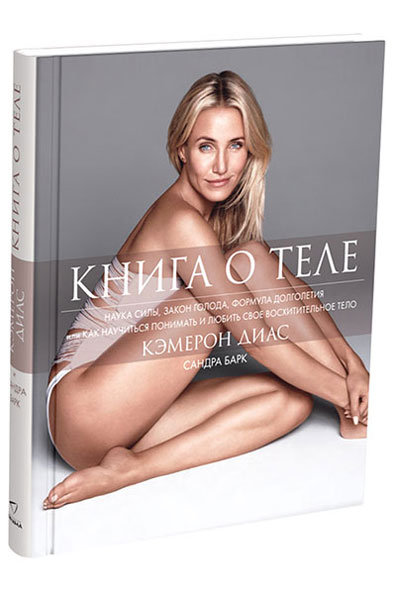 "The Body Book" is a revelation of Cameron Diaz about her lifestyle and secrets, how to look good after 30. The actress tells how she listened to her body and learned to understand, love him and help him, without exhausting him with strict diets and exercise.
"The Diet of the Holy Mountain Athos" is the result of the experience of studying the life of the Athos monks. The authors of the book – the writer and culinary specialist Richard Storey, nutritionist Sue Todd and writer Lottie Storey – came to the conclusion that a special diet based on the traditions of the Mediterranean cuisine and the principle of reasonable moderation helps the monks to maintain their longevity.
This was the basis for the book.
The 20th, 100th, 200th, 300th and 400th participants from among those who answered correctly will receive the book "The Diet of Holy Mountain Athos" as a gift.
The 50th, 150th, 250th, 350th and 500th, who sent the correct answers, will become the owners of the "Book about the body."
The quiz lasted until May 20.
PAYING ATTENTION: each participant has the right to answer the quiz questions ONLY once! In the personal data after the quiz questions you must specify the real name and mailing address. The editors will send prizes ONLY to the addresses indicated in the questionnaires and ONLY to those who are listed in the questionnaire.
If deliberately false information is provided, in accordance with the general terms of the tenders, the participant will be removed from the competition, and the prize will be transferred to the next participant. For providing false information and violating the rules of participation in the quiz, users will be blacklisted without the right to participate in our quizzes and contests over the next 3 months.
The book "Diet of the Holy Mountain Athos" won:
Gaponova Olga (Moscow)
Goryacheva Ekaterina (Ulyanovsk Region)
Rakipova Tatyana (Ufa)
Koval Anna (Rostov region)
Petrova Tatiana (Mari El)
"Book of the body" receive:
Tebekina Julia (Belgorod region)
Vityazeva Inna (Moscow)
Dornhof Maria (Novosibirsk)
Motovilova Tatiana (Altai Territory
Anna Ivanova (Moscow)