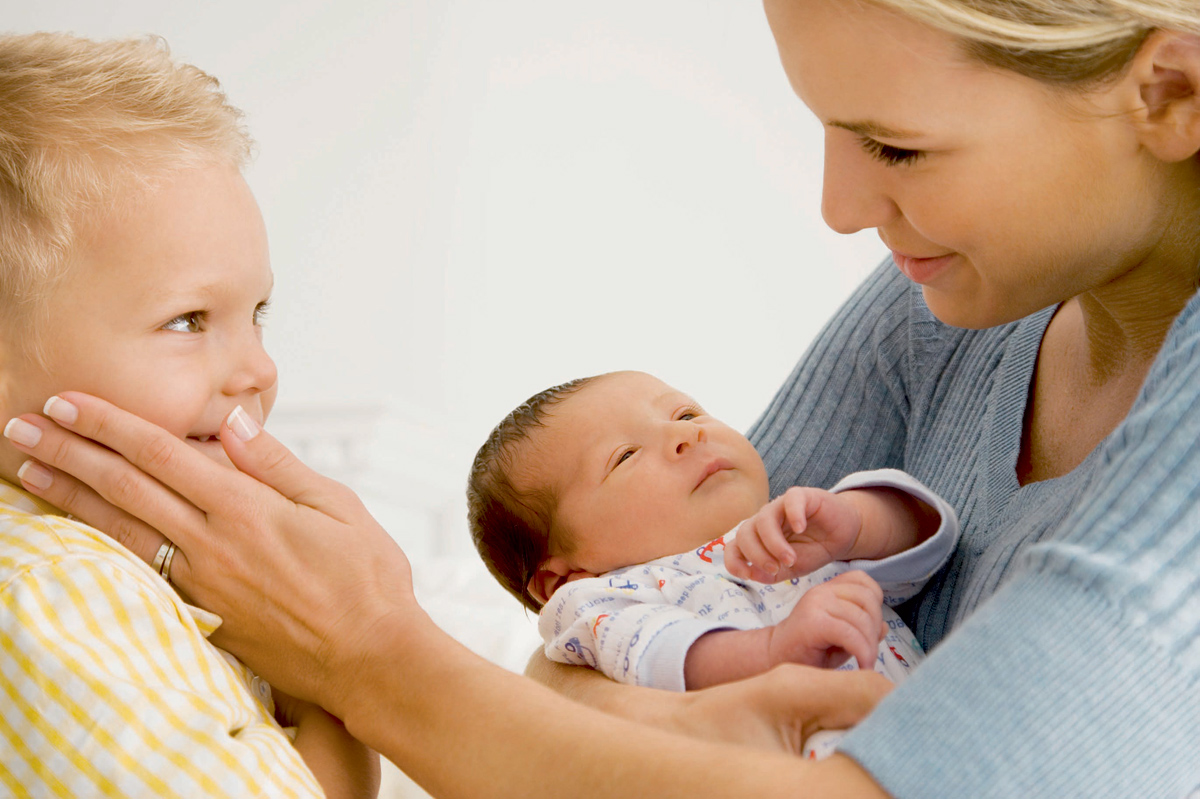 "He must love only me and only our children." There is hardly a girl who dreams of finding a husband with a rich life experience in the form of an existing family, children and divorce problems. But this, of course, happens – and more and more recently.
And at the first stage of relations with a person who already had experience in family life, many really do not see any problems. Even the fact that a man maintains a relationship with a child from his first marriage is estimated as a plus, because it speaks of his positive paternal qualities.
But own baby is born – and much is changing. Feelings arise that no one had previously thought about, and with them problems that no one was prepared for.
Here are these "Stree sisters" that interfere with the new family happiness: Jealousy, Pity, Anxiety.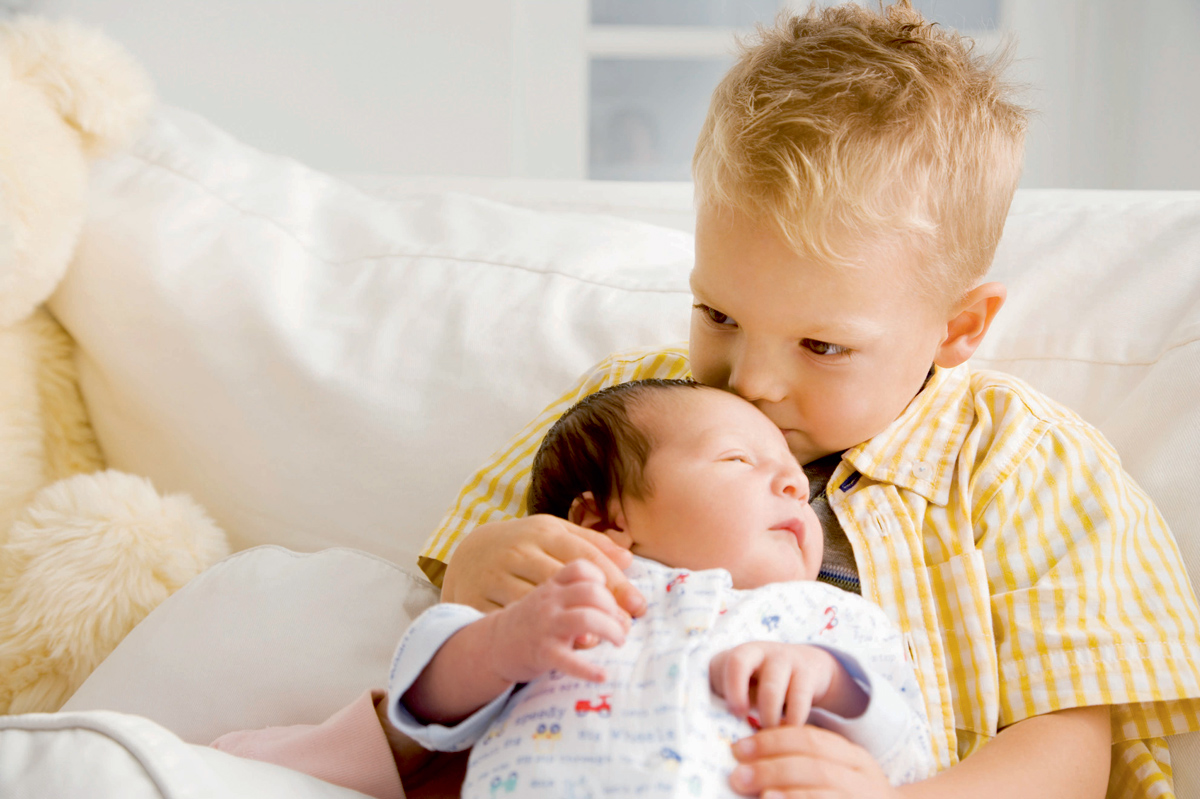 Of course, it occurs in all older children – regardless of age and the evolving family situation. The difference is that a child who has common parents with his younger brother or sister can express his jealous feelings more freely than the children "from the first marriage". After all, they often experience their parents' divorce as their own guilt. "Dad left because I was bad — I didn't sleep in kindergarten, was naughty and tore up his book," the child thinks, because of his egocentricity, still not realizing that there can be personal relationships between mom and dad by ourselves.
Of course, he was told that he was not guilty, that his father continues to love him, even though he lives in another family, but … Here it is, the proof! Dad now has another baby whom he admires and loves so much. And nothing can be done about it – and if you can do something, then Dad can stop loving it completely.
The child begins to behave just perfectly: helps to care for the baby, plays, walks and at every opportunity demonstrates his brotherly love. He holds back his tension as much as he can, and then suddenly he cries for any minor reason, begins to bite his nails or complain of horrible dreams.
A child may even get sick – according to the mechanism of conditional desirability, if he feels that the only way he can attract the father's attention to himself and win his love. Hidden jealousy can manifest itself in a different way.
The eldest child begins to "accidentally" do something unpleasant or even dangerous for the baby. He held – and suddenly dropped, or inadvertently turned on too cold water, or hurt, passing by.
Over time, such hidden disqualification can become the norm in relations, marking the beginning of outright hostility.
Need to do something. There is no need to explain to the child that he should love the little one ("You see, he's still dear to you"), insist on their regular and close communication (to get used to each other more quickly) and get angry if he arranges protest actions.
Be indulgent to his antics – although sometimes they may seem glaring.
Slava was six years old when a daughter was born in his father's new family. The boy, as before, spent his father's weekend, holidays – and there were no problems in dealing with the new father's wife and daughter.
So everyone thought – until dad met a Glory teacher on the street, who expressed … sympathy and compassion. It turns out that Slava told her that her sister had fallen out of the carriage and would now be in the hospital for a long, long time. "They do not even let anyone in and all the time they give injections"; "No, they won't write it out soon."
Dad and his wife, the mother of six months, perfectly healthy Alenka, and the mother of Glory – all were at a loss: can we consider a normal child who invented this? Imagine you can. The fact is that jealousy is one of the strongest emotions in terms of energy, and if it is not given a real way out (at least in words), it will move into the realm of fantasy.
And here, as you can see, the most unexpected options are possible.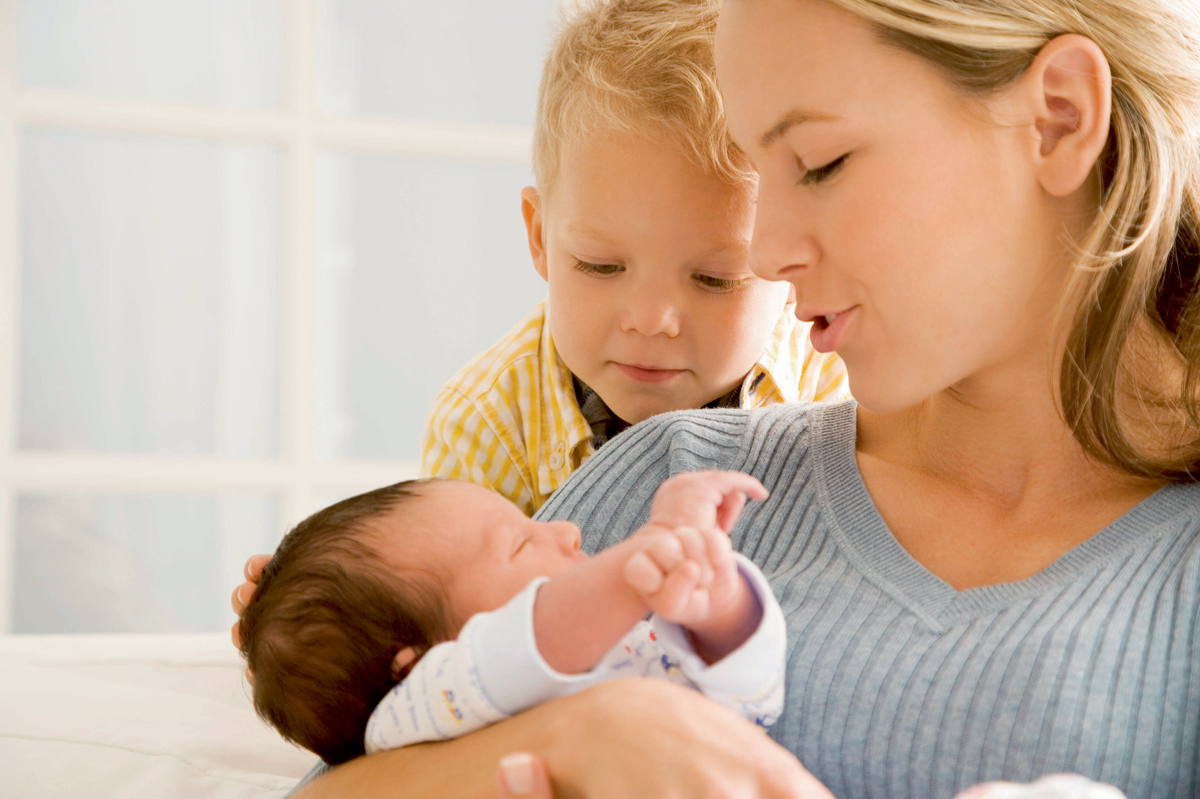 There is an opinion that children from incomplete or consolidated families are less happy than those who all their childhood years live with their mother and father. In fact, it is not.
Happiness is made up of hundreds of different parts, which do not depend directly on the number of people living together. But traditional images turn out to be tenacious – we remember from fairy tales how the "orphan girls" live with their stepmother and her own children.
Need to do something. Of course, pity cannot be called an absolutely bad feeling – within reasonable limits it turns into good deeds and helps those whom we regret. The question is only in the sense of proportion.
In psychology, the phenomenon of programming is well known. Its essence is that our ideas about the future – both our own and our children – come true. Installation on a difficult, joyless existence should be immediately eliminated.
By the way, children themselves are not prone to long dramatic experiences – such is the peculiarity of the child's psyche, which protects the nervous system from overloads. The child will feel great in any scenario, if there are suitable conditions for this and suitable people.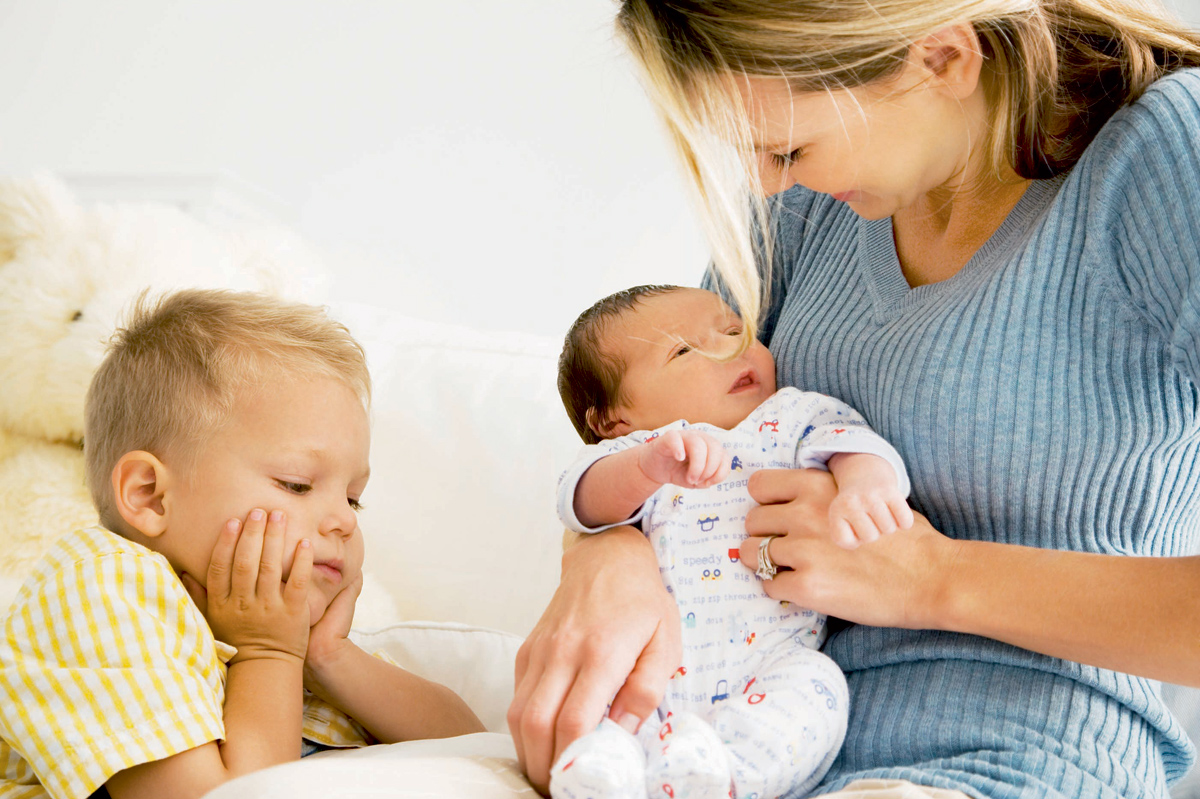 With the birth of a baby in a new family, relations with the first wife always change. It often happens that it is impossible to completely and completely break the link between those who were close. It is good, if what has been preserved can be called a slight regret and sadness – and this is expressed in the infrequent calls with the question "How are you?".
It is much worse if there are so many unsolved problems and unspoken claims left that they begin to complicate relations in a new family. A person offering a divorce, in the depths of his soul, may not want just such a development of events at all.
Perhaps the true goal is to attract attention to yourself, to prove that he is self-confident, attractive to other people and can be completely happy without his partner. Divorce is seen as a temporary separation ("Soon he will understand that he cannot live without me, and he will offer to be together"), and only the new marriage of the spouse left returns to reality.
She, as a rule, is not very pleasant – you have to admit that all this is a matter of your own hands. And resentment in this case is even stronger than those who were left.
Need to do something. Everyone urgently needs to be happy – then the claims and resentment will completely disappear.
But this is impossible. Then – behave like civilized people who understand that there is nothing more harmful to children than endless quarrels and scandals.
This is difficult: emotions are stronger than reason and often interfere with our properly planned actions. And still worth trying, albeit unilaterally first. "I am very sorry that you are against our meetings with my son" – instead of accusations and reprisal threats; "Perhaps everything would have been different, but it turned out that way" – instead of trying again and again to figure out who is right and who is to blame.
In the end, the complaining party will be forced to speak in your tone. And then it will be much easier to agree.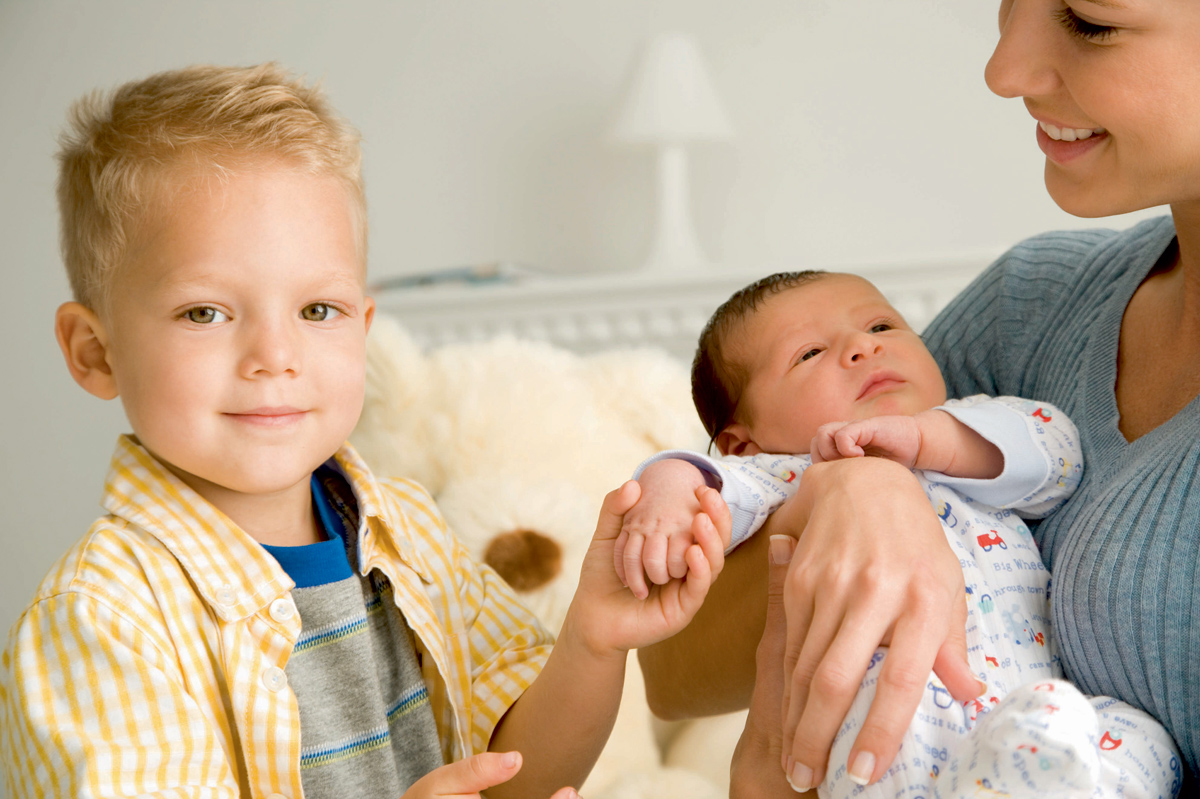 "When our child was born, my husband arranged fireworks under the windows of the maternity hospital, and I took a picture of him from the window of my ward. I constantly looked at the picture and even attached it to the crib – it was incredibly pleasant to recall such a wonderful declaration of love.
And then Artem came – the husband's eldest son – and said that they also have such a photo at home: "Well, it's exactly like this one," he was surprised, "I was born in the same hospital, and my father also arranged fireworks for mom ". Exactly the same photo, exactly the same relationship, exactly the same child … For me, everything is for the first time and everything is a holiday, and for him everything is "exactly the same."
But the most important thing is that now the alarm does not leave me. After all, if now everything is exactly the same as then, where are the guarantees that the final relationship will not be the same? "
Anxiety during pregnancy and immediately after childbirth is a normal phenomenon, typical of most women. Its meaning is to foresee everything that can harm a child.
But the "theme" of anxiety is different for everyone. Someone is worried about health, listening to the baby's breathing every minute, someone is concerned about material well-being, someone is concerned about the environmental situation in the area. And the thought that a person who left one child can leave the second one, in principle, belongs to the category of sober and logical.
Unless, of course, they do not deprive you of sleep and rest and do not interfere with the life of everyone around you.
Need to do something. What does a young mother do if she sees that the husband is not very warm towards the newborn, but at the same time begins to be more and more actively engaged with her elders?
Calls for the care of the baby, reproaches for inattention, by any means reduces the father's communication with the child from his first marriage. It does not save from anxiety, but the family situation is only getting worse.
Men do not like claims – especially those that they are not able to satisfy. Unlike the mother who hatched the baby for nine months and has a deep emotional connection with him, a man needs to get used to the new status.
It is difficult for them to communicate with the baby and it is even difficult to truly love him. We have to get used to the child, to establish contact with him, and this, you will agree, takes time.
Many women with great surprise observe the metamorphosis of fatherly love, when a man who claimed that "we are good without children", hardly endures children's crying and annoyed by the sight of a pile of dirty sliders, in three or four years, becomes the best dad in the world.
You should never take an older child as a threat to family happiness – their relationship with their father has already been established. And the little newborn also has a place in his father's heart, you can be sure.
This will certainly become noticeable, only a little later.