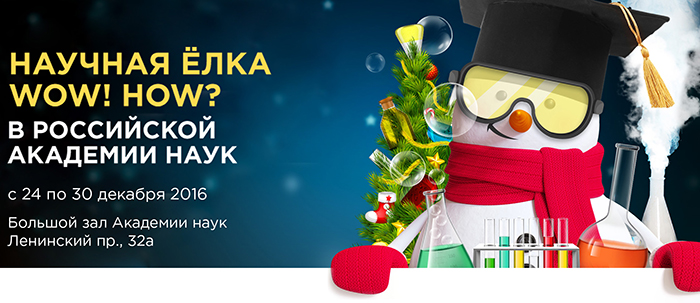 The presentation involved a large-scale laser 3D-show, which with the help of projections and three-dimensional scenery will take the audience into the sci-fi world. The show's props include huge resonant transformers — Tesla coils, hundreds of liters of liquid nitrogen, giant barrels, and flasks with reagents — the scene of the presentation will turn into a genuine laboratory.
Special effects were developed by the NAOS team (leading experts in the field of video mapping and 3D projection, who previously collaborated with the "Circle of Light" festival).
New Year performance for children aged 6 years and their parents will demonstrate unique research, exciting workshops, a variety of interactive exhibits. The show will combine technological effects and an exciting story about scientific phenomena and the laws of nature.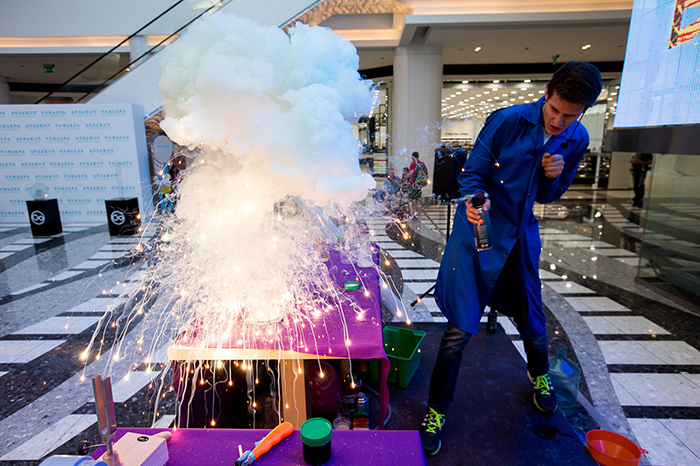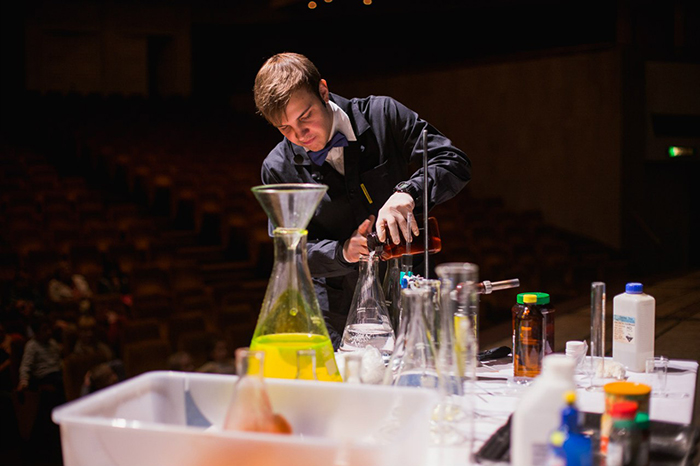 In the center of the plot – the Academy of Sciences competition for the best project for the development of Mars among schoolchildren and space travel to the "red planet". The host of the show is the magician and scientist Nicholas, who in the course of the action turns out to be the legendary inventor Nikola Tesla. The main characters – the "great scientific minds" – Mendeleev, Edison and Leonardo da Vinci.
Viewers will be able to see a 3D printer printing a chocolate, a potato-gun shooting projectiles at the speed of sound, and a unique plasma Christmas tree with amazing decorations that glow with lightning.
The director of the show is well-known art director Andrei Rozin, also famous for his acting work in Andrei Zvyagintsev's films Leviathan and Elena.
Stage Advisor and responsible for scientific props – inventor and TV host Alexey Ivanchenko, who has dozens of patented inventions; He also developed almost all the experiments that Alexander Pushnoy showed in the famous Galileo program at the STS.
Among the sports consultants are Olympic rhythmic gymnastics champions Yevgeniya Kanaeva and Margarita Mamun, as well as their coach – Honored Master of Sports, five-time world champion Amina Zaripova. Experiments on the stage will be conducted by MSU scientists. After the presentation in the halls of the Russian Academy of Sciences, the activities "Martian Station", "Steampunk", "City of the Future", the scientific program "The Great Space Journey by Professor Nicolas" will be active.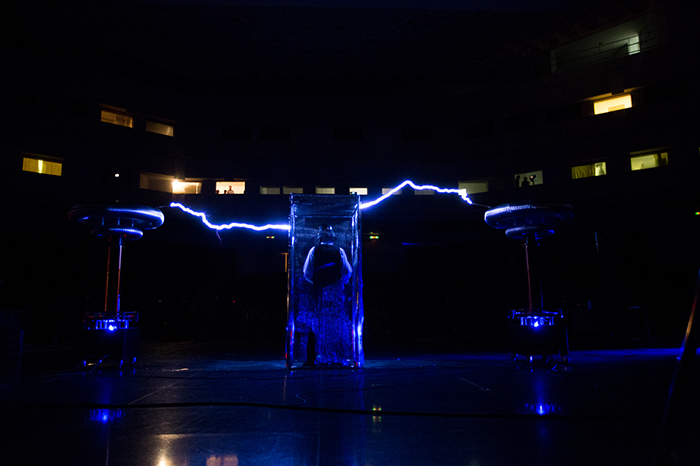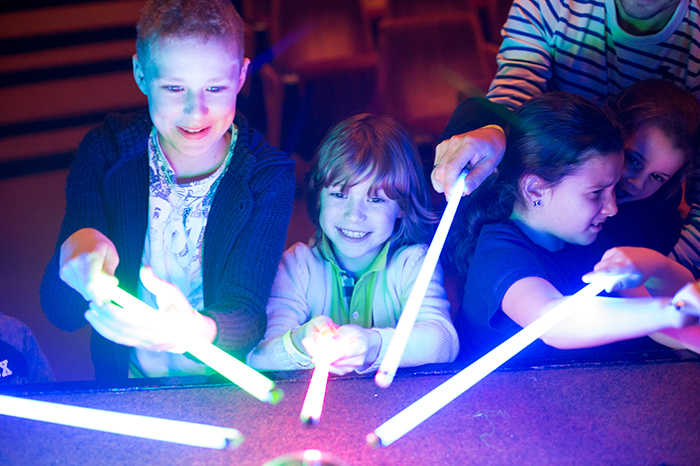 Guests "Scientific Christmas tree" Wow! How? "Will be able to try yourself as a navigator of the rover, a mad scientist, architect of the future.
And also to learn how to make a comet and learn to draw not on paper, but in space. At the master classes, professional scientists will demonstrate various state-of-the-art instruments in action. Children will be taught to create unusual Christmas decorations that can be taken home after the performance.
Among the gifts are "scientific sweets" and holiday kits for home experiments. A joint action with several charitable foundations will be held within the framework of the New Year Scientific Tree.