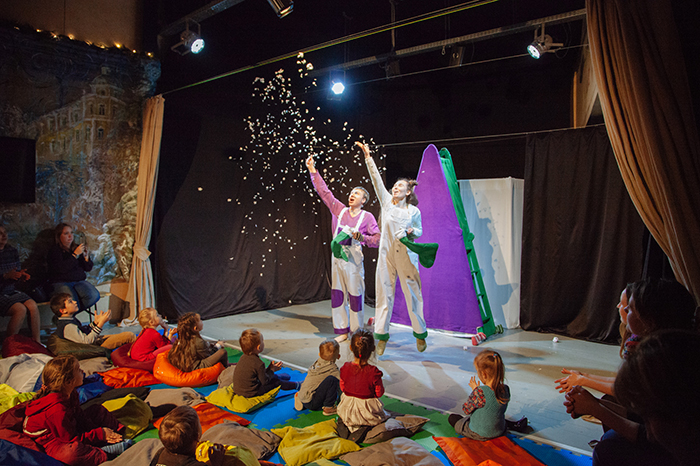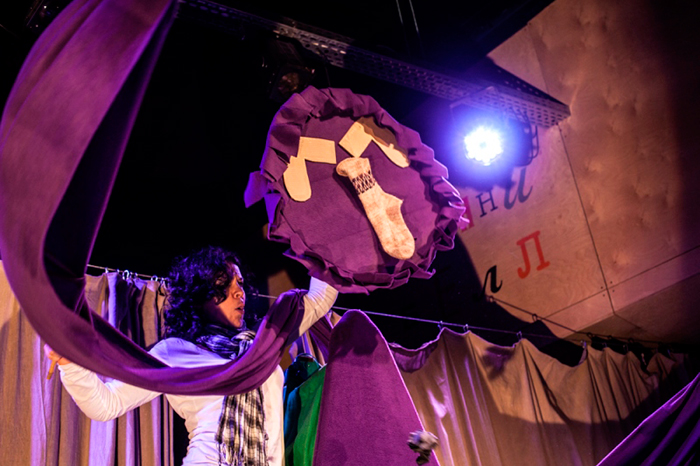 A Christmas story inspired by the poetry of Yunna Moritz and 200 socks of all shapes, colors and sizes.
Santa Claus has lost his magic sock and now he can't get to all the guys, which means that the main holiday of the year is in jeopardy. But the brave woolen sock Zebra will help the hapless shabby.
Listening to the heart, our hero will find his mate, Bebra, at the bottom of the volcano and, together with the boys, will defeat the greedy sock monster with pure joy.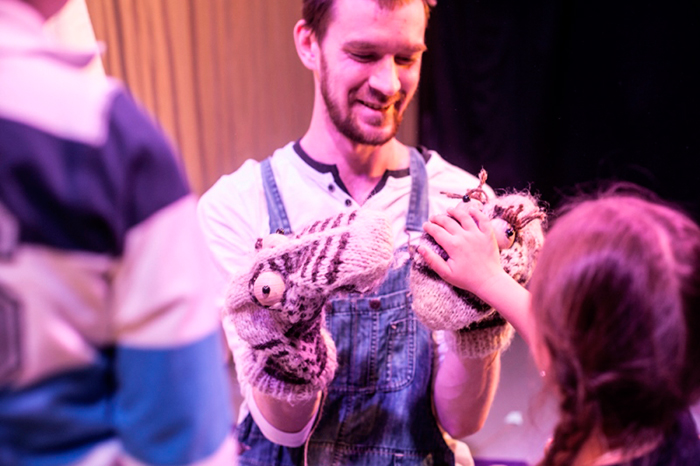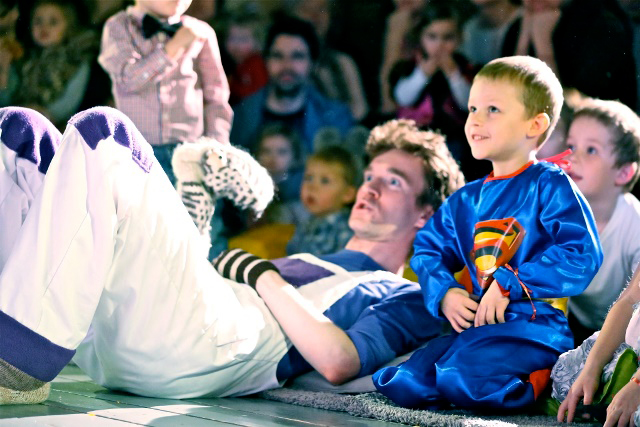 The performance, which has grown from home theater experiences, has retained the atmosphere of a family holiday, where two actors play with children as they love. The glove dolls are funny socks with button-eyes, a festive Christmas tree — a stepladder pulled into the fabric, decorated with bright balls of yarn and a multi-colored hat instead of a star.
The performance organically complements the scenes of interactive and shadow theater. And ends the presentation of the manufacture of their own socks friend and holiday distribution of sweets.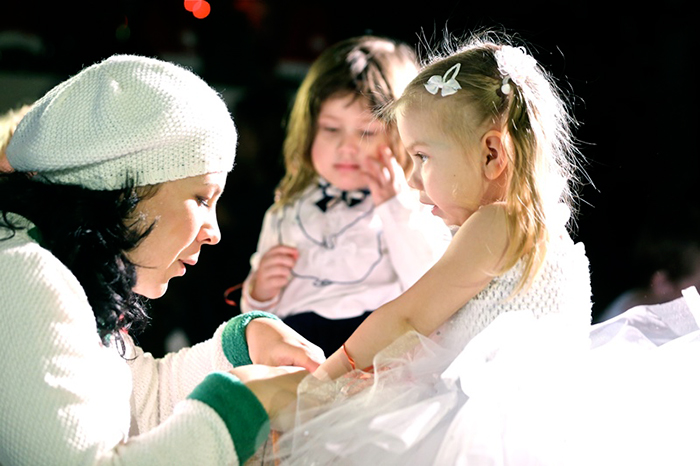 Information about the performance:
The author of the libretto, songs, artist and director Natalia Mirnaya.
Text and verses: Catherine Pospelova.
Literary basis: Yunna Moritz.
Actors: Alexandra Kapustina, Evgeny Kazakov.
Duration: 30 minutes + 20 minutes master class.
For viewers from 3 years.
Performances are held at different venues:
in the theater "House of Fanny Bell" in the Garden of them. Baumana: st. Old Basmannaya, 15 (m. Red Gate)
at the Talantville Kids Club: Lomonosovsky Prospect, 29, bld. 2 (m. University)
Tickets and schedule of performances on the website or by phone +7 (495) 120-40-56.