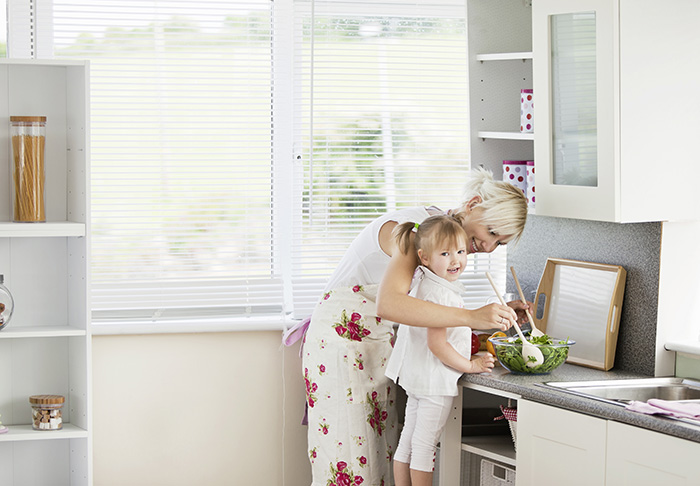 There is a great variety of salads: vegetable, fruit, fruit and vegetable. Vegetables can be cooked from both raw and cooked ingredients.
You can fill them with a few drops of vegetable oil or a small amount of low-fat sour cream.
For fruit and vegetable or fruit salads, yogurt, berry or fruit purees are used as dressing.
Vegetable salads are made from vegetables, the taste of which is already familiar to the baby. Vegetables are grated or cut into small pieces.
The method of preparation depends not only on the recipe of the dish, but also on the age of the child and his ability to chew food.
Salads from raw vegetables are served before meals: they contain a lot of organic acids, which contribute to the development of gastric juice and stimulate the appetite. Salads from boiled vegetables, such as boiled beets, vinaigrette can be offered as a side dish for meat or fish.
Vegetable salads with meat, fish, eggs or cheese can become an independent dish between main meals. Spicy greens due to the tannins contained in it, fragrant oils and volatile production will increase the appetite and diversify the taste of food.
Served at the wrong time, they can kill the appetite: any fruit contains simple sugars. If such a dish is offered before a meal or with the main course, the crumb can refuse to continue the meal.
But as a dessert like salads out of competition.
After eating in the body, the acid-base balance changes, and a portion of fruit or fruit and vegetable salad creates a reserve of mineral substances and helps the intestines work.
It is necessary to introduce a child with a new dish gradually, starting with a teaspoon, gradually bringing a portion of salad for kids younger than 3 years old to 30–40 g.