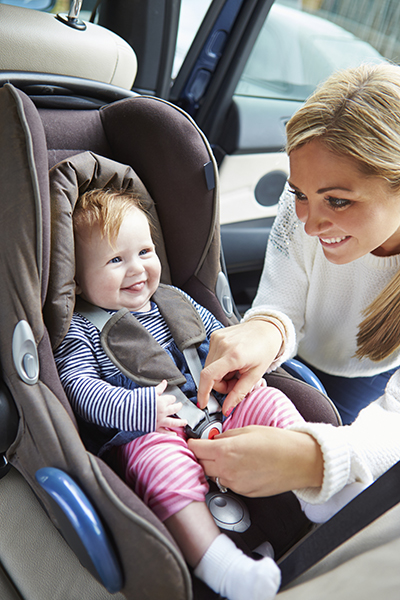 Multifunctional and incredibly useful thing. The cape can be fixed either on the front head restraint or on the rear head restraint – depending on whether the car seat is facing up or down. Such a cover will protect the seat from pollution by the child's shoes (this is especially important in the conditions of autumn and winter road slush) and will help the mother to keep on hand everything necessary for her child.
The organizer has many pockets, and some models are even equipped with special "pull-out" compartments for baby bottles. There you can put everything that can be useful to the child on the road: napkins, snack, toys, drinking.
The case is made of durable synthetic material (nylon or polyester) and is easily washable. It is fastened with the help of an elastic rubber band, which does not allow it to hang loose.
Fasteners can be one-piece (option for removable head restraints) or have a fastener (suitable for head restraints that are not removable).
If the windows of your car are not tinted, the cabin and the passengers in it are best protected with the help of special sun blinds. You think that this is only a summer accessory? By no means!
Even the autumn sun can create many problems: heat stroke, sunburn. In the end, when the sun's rays hit straight in the eyes, the kid may just be capricious.
Protective shutters are made of a special material that almost completely disperses bright light and prevents the ingress of blinding rays into the car. Compact and lightweight curtains are mounted on the glass on the suction cups in one minute.
Even more convenient option – sun visors: they completely cover the glass, they are easy to install and dismantle. You do not need to remove the visors to open the window: they remain in place, protecting it from the sun and wind noise.
Rear-view mirrors are not always enough to find out how the child is doing – whether the cap has not slipped into his eyes, if he has not doused himself with water from the bottle. Because of this, the driver has to constantly turn his head, distracting from monitoring the road. Forget about it with an additional mirror for the control of the child, which makes it possible to look after the baby when the child seat is placed in the back seat.
The mirror is mounted using the mounting console to protect the middle head restraint in the back seat and tilts so that the driver can see the child in the mirror through the usual internal rear-view mirror. As a result, you control the situation and do not worry in vain, and the crumb is calm, seeing your eyes in the mirror.
The mirror fits all Volvo models that have headrest protection in the middle of the back seat.