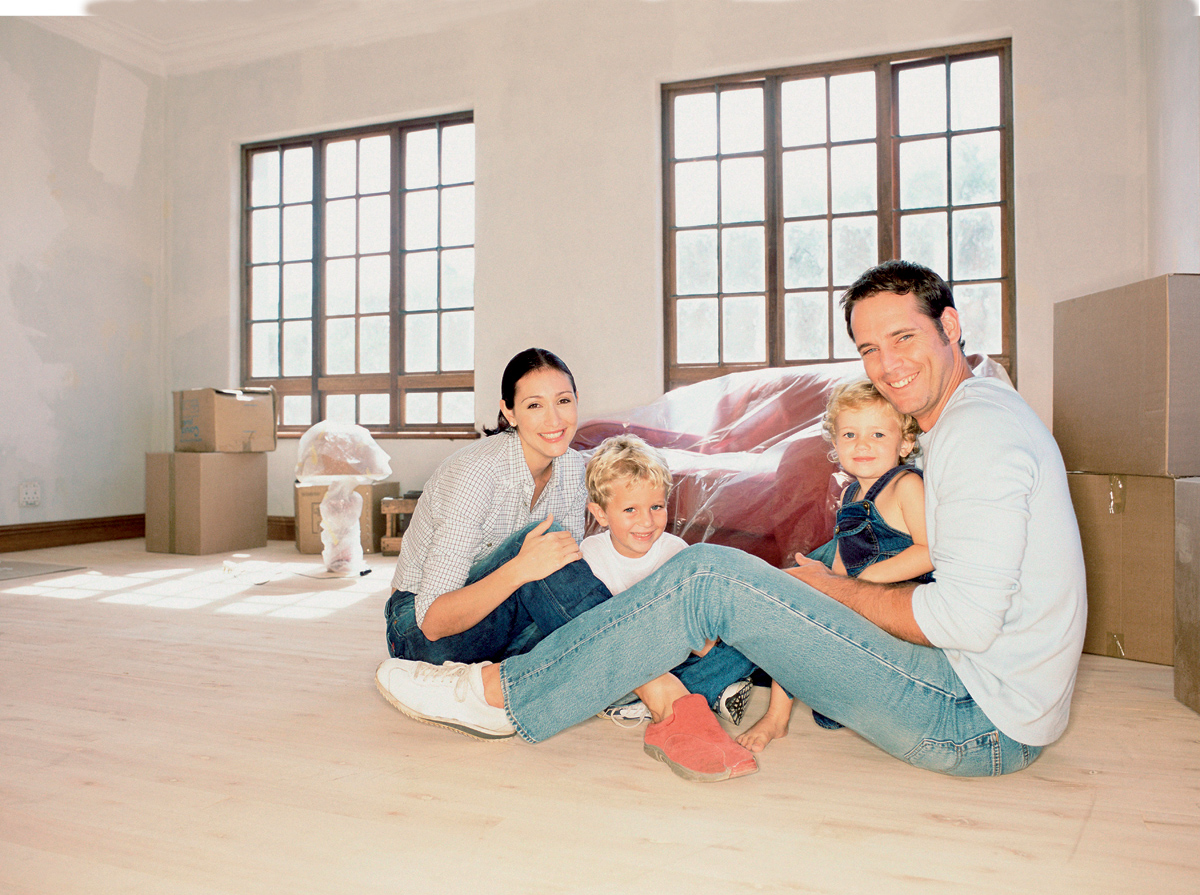 On the day of departure, the usually talkative and cheerful four-year-old Yang looked sadly at the houses of his neighborhood. His mother understood what was happening to the child after he said: "When we move, I will never come back here!" Sophia was alarmed by the seriousness of her baby: "It has been several days since we told him about the move.
I was already beginning to get angry at myself for making us worry about him. He was silent, but I still felt that it was not easy for him to part with kindergarten, friends, old habits … "
Relocation is a significant event in the life of any person. Once, of our own free will or necessity, we have to leave the old home.
Moving is like parting, it is always difficult to survive! On the other hand, when you have children, you are tormented by the question of how they will carry this "little coup" in their lives.
As for Jan, he was briefly sad for the old house. "He very easily and quickly settled into a new house!" – his mother is surprised. However, it happens that addiction takes a little more time. "Children are not alike," says psychologist Natalya Fedorova. – One child will not pay attention, the other will react very painfully.
You can not predict his reaction! Therefore, it is very important to be attentive to the crumbs, to always be ready to help him. There is no universal recipe for melancholy. "
It should be noted that in most cases the move is more or less calm. We must not forget that children have a phenomenal ability to quickly adapt to unusual conditions for them.
Children are much faster than adults finding new interesting activities. "
Never throw away when moving things that a kid has about: they will help him get comfortable in a new house.
The child's response to a change of residence to some extent depends on age: the younger he is, the easier it is for him to get used to a new home. In support of this fact, one can cite the case of Veronica, who, together with her husband and child, unexpectedly had to move to London because of work: "When we arrived in London, Alice was a year. We were in a hurry with the move.
When we arrived, we had to spend two nights in a hotel, living conditions were far from ideal. And yet I got the impression that you could take her with you wherever you go.
I was there, so my daughter was always calm. "
In the new house there should be things that the baby is used to.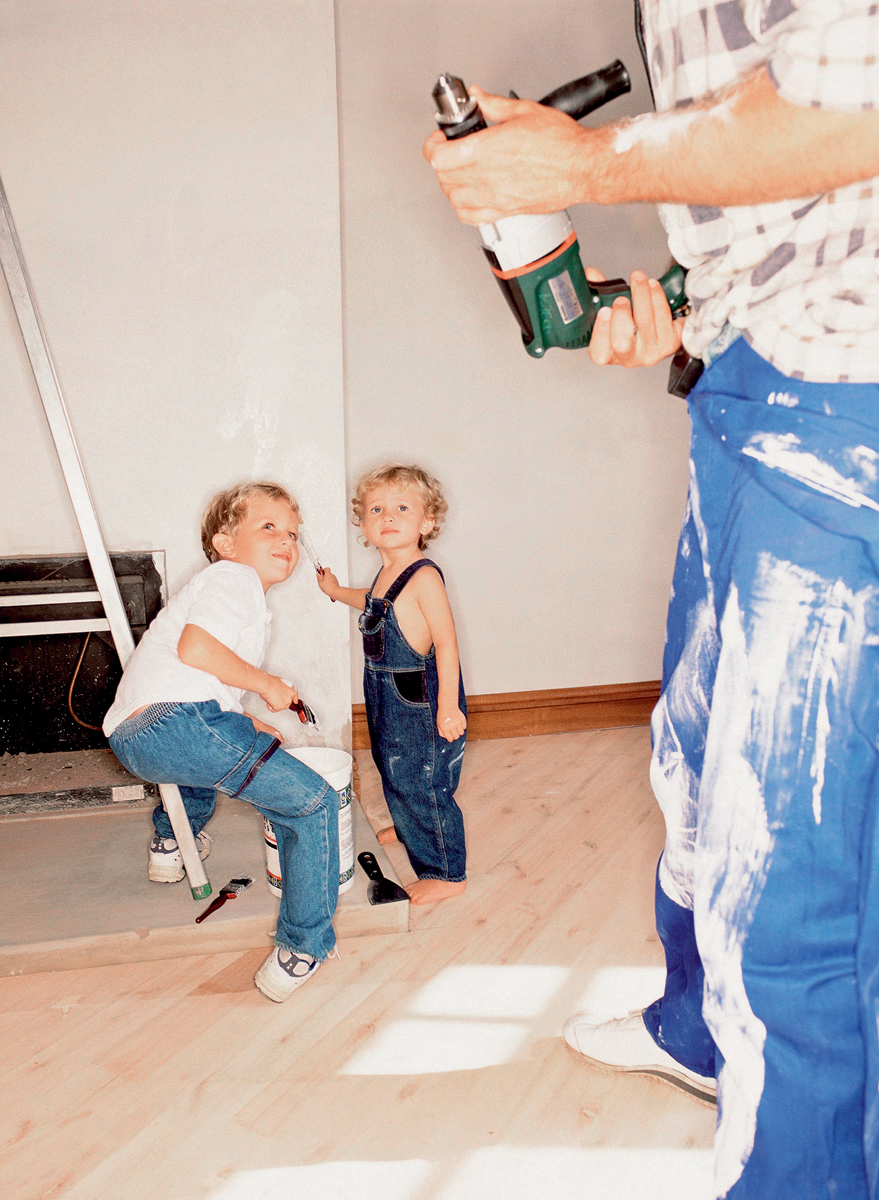 Do parents need to hide their feelings? "The child is well aware that parents are experiencing, too," notes psychologist Natalya Fedorova. – They are also hard to part with the old housing. Do not be afraid to show your feelings to the child: "Probably, you noticed that I was sad to leave here, we lived so well here, but I am still glad that we will soon move to a new home." It is better to tell the child what exactly should happen, and not when.
Toddlers hardly navigate in time, because they live only in the present. The future for them is limited to "afternoon tea after the game." But the child feels that something is wrong in the house.
For a child, not the date of your move is important, but verbal confirmation of his observations.
Moving is a good life lesson for our children. Life consists of loss and difficulty. Passing through them, the children grow up.
Life is like this: in order to gain something, you need to learn how to lose.
Explain to the child the changes he noticed with simple and encouraging words: "Soon we will move to another house. Don't worry, Mom and Dad will always be with you. " With older children, you must be more careful to prevent possible experiences. "Lena (3 years) was very excited," says Zhanna, "when we told her about the move.
It turns out that she thought that we would leave all our belongings in the old apartment. Transportation of things to a new apartment is so logical that I didn't find it necessary to tell her about it.
Only after I assured her that we would take everything with us, did she calm down. "
Children get used to new things faster than adults.
Parting with the old house will not be painful if there are things the child got used to in the new house: his bed, small night lamp, toys and an old broken bear, which you (admit honestly!) Would like to throw it out … Even if you think so It will be better for the baby, do not rebuild too dramatically his life. "Having moved to a new home, we were glad that our children would live in separate rooms. Only a few months later we realized that Mitya was afraid to sleep alone and missed his younger sister, "says Valya.
So you better ask your children what they would like, and tell them that they can be seen even after the move.
If your child has friends, then, of course, it will not be easy for him to part with them. You will ease his experiences if you support him. "It is important that the child be able to say goodbye to friends from the nursery and school, say goodbye to her nanny," said psychologist Natalya Fedorova. Once you are settled in a new place, you can invite your kid to visit his old friends.
This visit will give him to understand what they can see even after the move. For a small child, this is not always clear.
A new world opens up for the child: new affairs, new square, new friends … The kid is so curious at this age. In addition, from the old house will remain dear memories.
For Kostya (4 years old), memories of the move are the only way to show one's superiority over the younger sister. "You don't know, you were not there then," he says dismissively to his sister when it comes to the old apartment, where his first years were spent. At least he does not need to share memories with his sister!
If possible, visit your future home with your child, as well as a nursery or school where he may go. So the child will have an idea of ​​what awaits him after the move.
Tell us about the new house
Specifically describe to the child his future environment. Let him appreciate the benefits of a new home.
For example, it is more spacious, there is more space to run.
Ask for help
For example, give the kid a box so that he collects his favorite toys there. He will quickly find them on arrival at a new place.
The child will understand better what is happening and to some extent feel like the master of the situation.
If possible, send the baby to friends or neighbors, because you will not have time for him, and the environment can irritate him.
Ask the child how he would like to decorate his room. Together, go to the store for new toys – it will help him quickly get used to the new place.
Invite old friends to go home, or dictate a child a cute letter in which he talks about his new life.
Difficulties with sleep, bouts of deep depression, frequent anger – if this does not go away, do not postpone a visit to a psychologist.