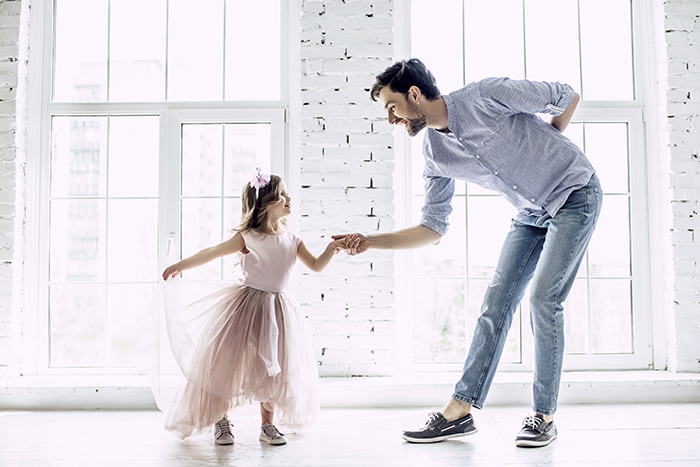 What is femininity, the question is more sociocultural. The main verdict is gender stereotypes, which in Russia, for example, are still strong compared to Europe. But throughout the world, the trend is clear: we are moving towards full gender equality.
It is not known whether men will give birth, but now growing embryos in incubators is a more than realistic perspective. No one knows when this will happen, so as long as the gender difference is of fundamental importance for the continuation of the species, it is possible to talk about femininity.
And about the specific features of the education of girls, too.
What girls should be made of, finally and irrevocably only dads and grandfathers can tell. A woman should be soft, flexible, understanding, highly desirable – modest and non-ambitious, so that she would not go far from home and work exclusively with her family (it's necessary to carry a child to ten different circles after school).
Her duty is to take care of her husband and children and manage the home (all doctors say that fast food and convenience foods are evil).
Moms, keep calm: not all men think so. On the contrary, in developed countries, women's independence and their active social position are highly valued. So we have a lot of like-minded people, including among modern men.
But still we have to admit: our faithful are the intuitive guardians of all mankind. In order for the mother to take care of the child in the first months and years of life, she must have enviable patience and resignedly endure the monotony of life with the baby. This is where all stereotypical feminine qualities are needed.
To them, we are really predisposed genetically to a greater extent. Just at the level of formation of neural connections in the brain.
But it's not about the fact that women will not get something else, but only that they have something better from birth.
This is a fundamental point. The division into male and female qualities is very conditional. It is impossible to meet the framework of a purely gender-related behavior, because in each of us there are both yin and yang.
About this still Jung spoke. And by ourselves we know: women are different, like men. In addition, stereotypical gender qualities are not opposites.
On the contrary, they complement each other. After all, nothing prevents one from being both soft and purposeful at the same time.
In the same way, men have the right to be sentimental and sensitive, and a woman should not by any means lock herself on the family. Modern parents also understood this.
They want their offspring regardless of gender to become successful in all key areas: be healthy, live comfortably, have children, be realized in their favorite profession. And it is right.
But then we must quickly abandon the harmful labels and allow the child to develop all their natural inclinations. If you adhere to a strict gender framework, it will be difficult for the girl to feel happy in the changed realities.
Which qualities will develop more, and which ones less, depends not only on genes. An important role is played by gender identification with a parent of the same sex.
With a prosperous scenario, at some point the girl wants to become "like a mom." So she not only accepts her biological sex, but also absorbs her mother's understanding of femininity and then partly copies it.
In this process, the family and the notion of femininity that it cultivates plays a huge role. What is the position of the mother, respect or humiliate her, admire her or devalue, are happy that she works for two, or everyone likes that she is "homemade" and smells of buns. It will turn out an attractive image – the daughter wants to become the same, a negative one – such a desire will not arise.
In the latter case, two variants of the development of events are most likely: either in the girl the male sides will develop more, or she will completely deny her femininity. The attitude of parents to children of different sexes must also be taken into account. It happens because mom and dad are more proud of the boys.
Then the daughter, most likely, will seek approval and acceptance, abandoning her femininity in favor of masculinity.
For gender identification to succeed, first, a healthy emotional attachment is needed between mother and daughter. To do this, the mother must be close, attentive, supportive.
And she must communicate with her daughter and spend enough time with her. If mom is not around, it is unlikely to be identified with her, because there's just no way to know what she is. Secondly, in the eyes of the mother, the daughter must read sincere admiration that she is a girl and what kind of girl she is.
Thirdly, you will need rave reviews from dad.
But to emphasize the purely feminine qualities in the daughter is still useful, however, provided that you will not only emphasize them. Praise your daughter when she feels sorry for the kitten, helps you to tidy up, beautifully decorates the doll, successfully selects a jacket to the skirt.
Remember: you can not develop half, it is important to develop all the strong qualities, including the "male". Do not forget to support the girl's dexterity, activity, the desire to bring the work started to the end, the desire to discover something new.
Many parents are concerned about the question whether to tell the girl that she is far from being beautiful. Children need to tell the truth. But not all, so that they could digest it without harm to the psyche.
Starting such conversations is always important with the mention of undeniable merits. A person does not have everything ugly. When it comes to aspects that a child cannot change in any way, he should know exactly what he is good at.
Appearance is not a character; only genes determine it. You can come up with the following wording: "For me, you are the most beautiful and most beloved!
Yes, your appearance is nonstandard / the ears are a bit too big, but you have luxurious eyelashes / nice figure. "
Dresses – a separate topic. The desire to decorate yourself, make a haircut, dress smartly – all these are external manifestations of femininity.
They are due to the cultural code to a greater extent. But most often the daughter takes an example from her mother.
So in the wardrobe of the daughter should be dresses, even if you do not like them. At least for those cases when matinees will be held in the garden or school.
Remember: the ability to adapt to life in society is a very useful skill.
If you want to show your daughter the world in all its diversity, read her various fairy tales and watch different cartoons with her, both classic and modern, and not just about old-fashioned manners. Let her understand that the world has changed: "Which of the characters imposes you? What scene impressed you?
And I liked how he sang her serenade under the window, but now it is not accepted. "